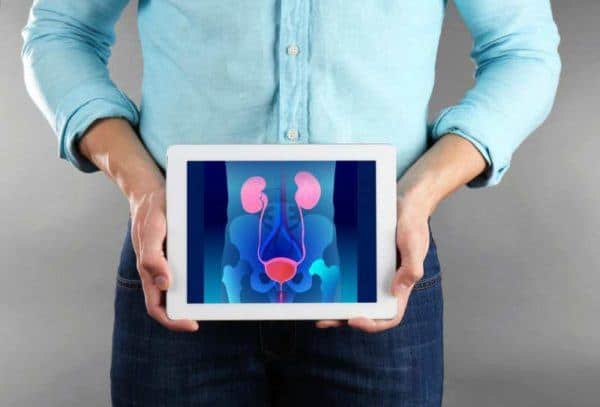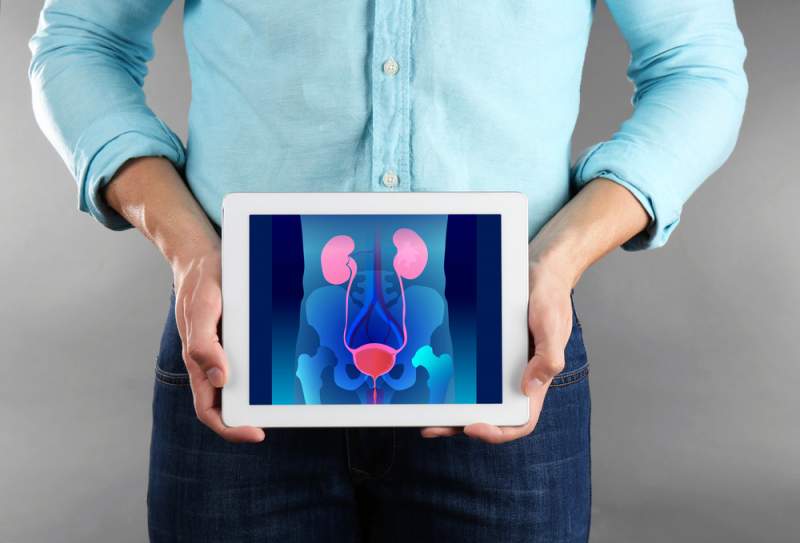 This article is going to look at herbal supplements for prostate health, as well as other supplements, nutrition, diet and lifestyle factors. But before we get to the herbs it's important that you understand the basics of what the prostate is and the various issues around its health.
What is the Prostate?
The prostate is a small donut-shaped gland found in the male reproductive system. The urethra passes straight through the gland, which is why trouble with urination can often be a sign of prostate issues as will be discussed.
The primary role of the prostate is secreting fluids which become the bulk of semen. It is made up of two types of tissue, glandular and fibromuscular, the first playing more of a role in semen, the second more in urination.
The common idea is that testosterone or its metabolite dihydrotestosterone (DHT) is responsible for the issues, but as you'll come to see this just isn't so, or at best is one part of the picture.
In this article, we'll be exploring the two biggest problems the prostate can have, BPH and prostatic cancer, the symptoms of each, how they are tested, causative factors and most importantly, what you can do about them.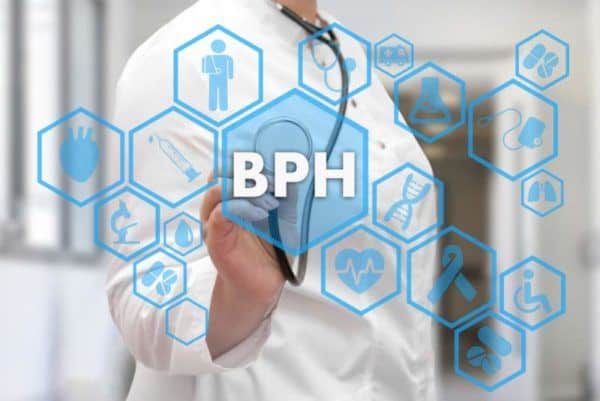 Benign Prostatic Hyperplasia (BPH)
Commonly referred to as BPH, this is the most common issue arising in older men. It means that the prostate is getting bigger but that it is not cancerous, i.e. benign.
The prevalence of prostate issues is staggering. Over 50% of the men in the US and the UK have some degree of BPH.
Often, it is accompanied by inflammation, in this case, known as prostatitis. Anything that ends in -itis (dermatitis, hepatitis, bronchitis, etc) indicates inflammation of those tissues. Herbs for prostatitis specifically will be covered in a future article.
Here we see difficulties with urinating because as the prostate grows in size, it can put pressure on the urethra. That can mean:
Dribbling (lack of pressure)
Painful urination
Frequent urination
Difficulty starting urination
Decreased force or urination
Bladder fullness despite urination
Nocturia (need to urinate at night)
Incontinence
Along with these issues, there can be a higher incidence of bladder infections as the urine stagnates!
Often associated due to other health issues, but not necessarily because of the BPH itself is erectile dysfunction and impotence.
The prostate is normally the size of a chestnut or walnut but can become as big as a grapefruit (stage IV BPH). BPH appears to be independent of cancer, meaning that it doesn't turn cancerous at some point.

Prostate Cancer
Prostate cancer brings about similar symptoms as BPH early on. Later, worse symptoms appear. These include:
Blood in the urine
Weight loss
Fatigue
Painful ejaculation
Pressure or pain in the rectum
Pain and stiffness in lower back, hips, pelvis, and/or thighs
Death
As in any cancer, in time, it can spread to the rest of the body, ultimately causing death. Prostate cancer claims 28,000 deaths in the US alone each year!
However, prostate cancer does seem to be an unusually slow growing cancer at least in most cases. Over 30 percent of men that die over the age of 80 and are autopsied afterward are found to have prostate cancer. Because of its slow-growing nature, when it is detected, it is often just watched instead of treated via surgery or radiation.

PSA and Other Testing
PSA, or prostate-specific antigen, is a glycoprotein found in the blood that is used for screening prostate issues. Increased PSA levels indicate cancer in about 70 percent of cases.
Healthy readings are close to zero, while BPH can be around 4 ng/dL. Levels above 10, or especially 20, show increased cancer risk. The range between 4 and 10 is a bit of a gray zone. Here they often measure free PSA. The higher the ratio of free: total PSA the better off you are.1
However, it is important to note that this is not full-proof. There are both false positives and false negatives associated with this test.
The man that discovered PSA in 1970, Richard Ablin, Ph.D., says that this test is being misused by the medical profession and co-opted by the pharmaceutical industry. This is described inside of The Great Prostate Hoax: How Big Medicine Hijacked the PSA Test and Caused a Public Health Disaster. While I haven't read this book myself, it has been recommended by customers. And if I was suffering from any prostate issues it would be on the top of my list.
The other form of testing that is typically used is a rectal exam. As the prostate is only a short way up the rectum, its size, or growths on it, can be manually felt and its size examined.
The size of the prostate can also be mapped via a transrectal ultrasound.
Testosterone, DHT and Prostate Issues
For a long time the testosterone metabolite, DHT, was blamed for BPH. That is because when testosterone enters the prostate, 95% of it is converted into DHT and then binds to the receptor sites there. And it is DHT that causes growth after birth and during puberty.
However, since that time it has largely been absolved, though this is not common knowledge. If high DHT were the problem, 20-year-olds would have BPH, not 50+year-olds.
One longitudinal study found no correlation between testosterone levels and either BPH or prostate cancer.2
Another study found that many men with low total or free testosterone levels had prostate cancer.3
This study found that higher testosterone and estrogen levels were associated with prostate cancer. But higher DHT was not, instead of being associated with BPH.4
So at best, it's confusing? DHT does stimulate the growth of the prostate, but most of the time this is kept in check. It appears to be more of a correlated factor rather than a causative one, thus trying to treat prostate issues by lowering DHT is barking up the wrong tree, kind of like lowering all cholesterol for heart health.
Estrogen and Prostate Issues
What appears to be more causal is higher amounts of estrogen. This is both endogenous as well as exogenous estrogen, and likely other forms of endocrine disruption.
A Japanese study clearly found associations of estrogen and enlarged prostates. They stated, "an estrogen-dominant environment plays an important role in the development of BPH." 5
Other studies have found similar results. "Estrogens and estrogen receptor are clearly linked to the development and progression of prostate cancer." 6
This begins to make more sense. Older men tend to have androgen levels decline and estrogen levels rise directly with age. Many men end up with higher estrogen levels than postmenopausal women!
This is further exacerbated by the xeno-estrogens, such as BPA, and other endocrine disruption rampant in our environment. In fact, the rise of BPH and prostate cancer correlates precisely with the increase of these in our environment. In The Natural Testosterone Plan, Stephen Buhner states that "Rises in estrogenic pollutants in the environment exactly parallel the increase in prostate disease in men." And you'll see that it is in combating the estrogens that some of our herbs for prostate health come in later…
The prostate doesn't just have a high affinity for DHT, it also concentrates estrogens. To understand why it's useful to look at fetal development. In the center of the prostatic urethra is an indentation called the utricle. This is the undeveloped form of the uterus found in men, which retains estrogen receptors. Many of the cells surrounding this tissue also have estrogen receptors.
Estrogen may not be the only factor (there seldom is just one), but it's an important component. To sum up, the problem is largely from endocrine disrupting chemicals which are becoming ever more prevalent in modern day society.
Common Medical Treatment
Based on the DHT-theory, prostate cancer is typically treated with androgen deprivation therapy, also called androgen ablation. Often the androgens are lowered to castration levels. While this is effective in some cases it does not work in others, the cancers becoming androgen independent. 7
A drug finasteride is often used. It is a strong 5-alpha-reductase inhibitor, that is the enzyme that transforms testosterone into DHT. While in some cases it seems to have positive effects, at least for a time, in slowing the growth of the prostate, it also comes with side effects. The penis requires DHT to be active, so this drug often contributes to impotence.
More recent treatment is anti-estrogenic too instead of strictly anti-androgenic, which is a step in the right direction. Just be advised to get a second opinion because many needless surgeries, treatments, and drugs are offered. Also, often times in many of these treatments, there can be a reduction of symptoms for a time, but the root cause is really never treated. Thus, issues typically come back.
Natural Options
In Europe, natural treatment, including herbs for prostate issues are typically done first, before surgical or pharmaceutical means. And in many cases, it is more successful.  Part of the reason for this is because there is so much confusion surrounding the topic, while nature has profound wisdom we've only begun to explore scientifically.
The first area to look at is deficiencies. If your body doesn't have the right amounts of crucial nutrients your chances of disease, prostate or otherwise, go up significantly.
Vitamin D – Vitamin D plays so many roles in the body yet is a chronically deficient nutrient in many people. Its role in hormone production alone shows why it is important in prostate issues. Various studies have found higher levels of vitamin D reduce just about all cancer risk. 8  It is likely that other vitamins such as A and C are just as necessary.
Omega 3 Fatty Acids – While a big study that got headlines said increased levels of omega 3 fatty acids led to an increase in cancer risk, this has been refuted in many ways, including studies that say the direct opposite, like higher levels of blood EPA directly correlating with lower cancer risk.9
Liver Function – The liver is the prime organ of detoxification in your body. This includes all excess hormones, androgens and estrogens included. If the liver isn't functioning optimally, the body can be overloaded. One factor in this is alcohol use. As alcohol takes priority, drinking every day can slow down its function. One other note is that beer, loaded with hops which contain phyto-estrogens, may place an extra burden on the liver and prostate.
Other basics of health like exercise, sleep, hydration and more are all important for prostate health. We could go into a bunch more details, but we'll cover just one more, possibly the most important nutrient for the prostate.
And of course diet. More natural foods, like fruits and vegetables, and less processed food, has been linked to less BPH.10 Certain components of some food like lycopene in tomatoes and DIM from cruciferous vegetables are shown to be helpful in prostate health.
Zinc Deficiency
Zinc is an essential trace mineral when it comes to the prostate. In fact, more of it concentrates there than anywhere else in the body. Like the thyroid not having sufficient iodine, causing the growth of the gland, in this case, called goiter, the prostate not having sufficient zinc is likely a causative factor in BPH, causing the swelling of that gland.
Zinc is critical for hormone health. It is used in testosterone production. One of its roles is also to limit aromatase, the enzyme that converts testosterone into estrogen.
Also, each ejaculation contains around 5 mg of zinc, as well as significant amounts of selenium and copper. With zinc that's almost half of the RDI!
Pumpkin seeds are commonly recommended as a decent source. But by far the best source is oysters. The more I research oysters, the more amazing they appear to be. They're not just a rich source of zinc but many other minerals too.
Supplementing with zinc has shown a reduction in prostate cancer. 10
Shoring up these deficiencies is the first place to start. Secondly, go with herbs for prostate health. Some of these have remarkable track records in prostate issues.
Finally, Herbs for Prostate Health including BPH and Prostate Cancer
Saw Palmetto for Prostate Health
Saw palmetto (Serenoa repens) was the #1 go-to herb when it comes to BPH for a long time. Various studies have shown saw palmetto to be effective in almost 90% of men with BPH. 11
While saw palmetto's mechanism of action in which it does this is thought to be 5-alpha-reductase inhibition, this is looking at it in a very limited way. I believe that finding a molecule in saw palmetto that did this led to strengthening the belief that DHT was causative in prostate issues.
But an herb is not its so-called active constituent. There is undoubtedly a whole lot else saw palmetto is doing. Another function is to block binding of DHT, testosterone, and estrogens to receptors in the prostate. It is also anti-inflammatory.
Classically, it was used for much more than prostate issues. This included women, including those with Polycystic ovarian syndrome (PCOS), and as a general endocrine system tonic affecting the adrenals and the nerves, plus even more.
It is best used as a high percentage alcohol tincture as the active part appears to be better transferred this way than in water, and it doesn't taste good. Very acrid. Best effects are with several months of use, or even longer.
Unfortunately, according to many people that have used saw palmetto, they've suffered impotence as a side effect, in the same level as those with the potent 5-alpha-reductase drug (5ar), finasteride. My guess is that standardized extracts that are too highly concentrated may be to blame for this. For these reasons, I no longer recommend this as one of the herbs for prostate health but felt it was worth discussing here (as you'll find it listed #1 in most other places). The following ones seem to get as good of results, without this potential negative side effect.
Nettle Root for Prostate Health
Nettle root (Urtica dioica) may be best known for its help in BPH. Note that the root is used very differently from the leaves and the seeds.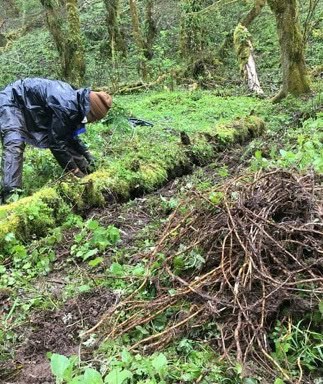 Nettle root does appear to have some 5ar inhibiting activity, but we also note that it lowers sex hormone binding globulin and aromatase enzyme. These, in turn, mean that you have more free testosterone and less estrogen.
More specifically with the prostate, nettle root has been shown to improve urine flow, reduce the frequency, and allow for a more complete evacuation. 12
Buhner states that "61-83% of 5492 men who used 1200 mg of nettle root daily for 3-4 months saw a reduction in BPH symptoms." 13
A combo of nettle root and saw palmetto, in a double-blind placebo-controlled study, found a reduction in symptoms and size of the prostate. It performed as well as the drug finasteride, but with far fewer side effects. 14
The main component of nettle root that is being investigated for these benefits is beta-sitosterol.
Note that we carry both a Nettle Root Extract Powder and a Nettle Root Tincture.
I haven't seen any research that says one is better than the other for supporting prostate health. I would recommend trying both. One may work better for you than the other, or the combination may even be best.
Buy Nettle Root Extract Powder Now 
Pine Pollen for Prostate Health
Pine Pollen (Pinus spp.) is heavily focused on for its androgen promoting effects as well as being highly nutritious.
It shouldn't come as a surprise that it has helped multiple men with prostate issues, though there is no science to back this up…at least not yet. (The science of pine pollen is pathetically minimal at this point especially considered against some other herbs for prostate functions.)
Below, I share a few reviews from our customers.
"Before getting your pine pollen, when I would urinate I either had to sit on the toilet or stand with my legs spread over it so that I could dribble into the toilet without showering the whole area. As of the morning after the megadose test, I can stand about six inches away from the toilet, and hit the back wall of the toilet with a steady stream of urine."
         – Dr. Clifford N. Alfred
"Hi Logan. I wanted to let you know what I believe pine pollen has done for me. For over 20 years I have had to use a drug to help with prostate/urine flow problems and getting up 4 or 5 times a night to pee. I have tried several times to get off the drug without success until now! After starting the pollen I noticed I wasn't getting up as often and when I did I didn't really have the urge to go so I tried not taking my pill before bed. I have now gone 63 nights without the pill and I average getting up less than once a night!! My urine flow isn't perfect but I'm not going back to the drug and I sleep much better. My wife gets up more often than I do. Hahahaha. As far as morning wood goes if I take 1 heaping teaspoon twice during the day and 4 at night before bed the morning wood is great! I have recently started using the tincture as well about 4 days a week. Thanks."
         – Rob Lyons
"Greetings all. i have been taking Pine Pollen, Horny Goat Weed and Nettle for the last month. I am in my 60s, and was due for my regular 6 month check for PSA. A year ago it was 9.5-rather worrisome, then 6 months later it settled at 7.5, and now the only change in my life since that check is taking these herbs. It came back today at 3.5, a stunning drop, thank you Lost Empire Herbs!"
         – David Carrier
If we think about this in a couple of different ways, pine pollen working like this makes sense. It is the pollen of a tree, thus the reproductive part, and so is similar in nature and energetics to the "male seed" of which the prostate plays a big role. Even though it is lacking in clinical research, this kind of anecdotal evidence makes this one of my favorite herbs for prostate support. And that's just one thing it does!
Secondly, by supporting the androgens, they can better lower or inhibit the estrogen that creeps higher, especially in older men. For much more about pine pollen see our mega article here.
Other Herbs for Prostate Support
Other herbs that can help include:
Hydrangea – People have used the root of this plant in cases of enlarged prostate.
Nettle Leaf – Nettle leaf, rather than the root, is much more diuretic, meaning it can help urination as well.
Pygeum – The bark of the African cherry tree has been used historically, and now scientifically, to help with BPH and surrounding symptoms
Rye Grass Pollen – Like pine pollen, this other pollen is being looked at for similar effects. Perhaps all pollens help with the human reproductive area and surrounding glands.
Chrysin – A natural flavone found in numerous plant extracts such as passionflower, as well as honey and propolis. This helps to limit aromatization.
And many more
And in the case of herbs for prostate cancer, you'd want to look at these but also many more. This includes various lifestyle practices that help support the immune system.
We've covered a lot in this article. Each section certainly could be drilled down on in more detail, but this should give you a big enough overview, as well as many actionable steps you can take in dealing with any prostate issues. Get started with these herbs for prostate health whether young or old and you're likely to thank yourself later.
References:
Catalona, W. (1995). Evaluation of percentage of free serum prostate-specific antigen to improve specificity of prostate cancer screening. JAMA: The Journal of the American Medical Association. https://www.ncbi.nlm.nih.gov/pubmed/7563511 
Carter, H., Pearson, J., Metter, E., et al. Longitudinal evaluation of serum androgen levels in men with and without prostate cancer. The Prostate Prostate. https://onlinelibrary.wiley.com/doi/10.1002/pros.2990270106/abstract
Morgentaler, A. (1996). Occult prostate cancer in men with low serum testosterone levels. JAMA: The Journal of the American Medical Association, 1904-1906. https://www.ncbi.nlm.nih.gov/pubmed/8968017
Ghanadian, R., & Puah, C. (n.d.). The clinical significance of steroid hormone measurements in the management of patients with prostatic cancer. World J Urol World Journal of Urology. https://link.springer.com/article/10.1007%2FBF00326862
Suzuki, K., Ito, K., Ichinose, Y., et al. Endocrine Environment of Benign Prostatic Hyperplasia: Prostate Size and Volume are Correlated with Serum Estrogen Concentration. Scand J Urol Nephrol Scandinavian Journal of Urology and Nephrology. https://www.ncbi.nlm.nih.gov/pubmed/7542400
Bosland, M., & Mahmoud, A. (n.d.). Hormones and prostate carcinogenesis: Androgens and estrogens. Journal of Carcinogenesis J Carcinog. https://www.ncbi.nlm.nih.gov/pmc/articles/PMC1477605/
Cheng, H., & Montgomery, B. (n.d.). Androgen Receptor Biology in Castration Resistant Prostate Cancer. Management of Castration Resistant Prostate Cancer Current Clinical Urology. https://www.ncbi.nlm.nih.gov/pubmed/23859952
Moreel, X., Allaire, J., Leger, C., Caron, A., Labonte, M., Lamarche, B., and Fradet, V. (2014). Prostatic and Dietary Omega-3 Fatty Acids and Prostate Cancer Progression during Active Surveillance. Cancer Prevention Research. https://www.ncbi.nlm.nih.gov/pubmed/24824038
Manuel J., Schottker B., Fedirko V. et al. (2015). Pre-diagnostic vitamin D concentrations and cancer risks in older individuals: an analysis of cohorts participating in the CHANCES consortium. European Journal of Epidemiology. https://www.ncbi.nlm.nih.gov/pubmed/25977096
Zhao-min Liu, Carmen Ka Man Wong, et al. (2016 Jan). Fruit and Vegetable Intake in Relation to Lower Urinary Tract Symptoms and Erectile Dysfunction Among Southern Chinese Elderly Men. Medicine. https://www.ncbi.nlm.nih.gov/pmc/articles/PMC5291566/
Leslie C Costello Renty B Franklin. (n.d.). Evidence that Human Prostate Cancer is a ZIP1-Deficient Malignancy that could be Effectively Treated with a Zinc Ionophore (Clioquinol) Approach. Chemotherapy (Los Angel) Chemotherapy: Open Access. https://www.ncbi.nlm.nih.gov/pubmed/26273543
Macdonald, R., Tacklind, J., Rutks, I., & Wilt, T. (2012). Serenoa repens monotherapy for benign prostatic hyperplasia (BPH): An updated Cochrane systematic review. BJU International. https://www.ncbi.nlm.nih.gov/pubmed/10796790
Safarinejad, M. (n.d.). Urtica dioica for Treatment of Benign Prostatic Hyperplasia. Journal of Herbal Pharmacotherapy. https://www.ncbi.nlm.nih.gov/pubmed/16635963
Buhner, S. (2007). The natural testosterone plan: For sexual health and energy (pp. 125-132). Rochester, Vt.: Healing Arts Press.  https://amzn.to/1iaHL8H
Sökeland, J. (n.d.). Combined sabal and urtica extract compared with finasteride in men with benign prostatic hyperplasia: Analysis of prostate volume and therapeutic outcome. BJU International. https://www.ncbi.nlm.nih.gov/pubmed/10971268
Shippen, E., & Fryer, W. (1998). The testosterone syndrome: The critical factor for energy, health, and sexuality– reversing the male menopause. https://amzn.to/1JRHyA6
Latest posts by Logan Christopher
(see all)