About
LOST EMPIRE HERBS
Lost Empire Herbs is a family owned and operated herb company created by three like-minded brothers who have a passion for living a healthy, athletic lifestyle.
It all started with pine pollen on a kitchen table and since has grown beyond our wildest expectations!
With several decades of combined knowledge, cultivated out of real-time experience, dedication, and experimentation, a decision was made to share these amazing herbs, capable of changing lives, to the masses.
Hormonal support is our main focus as it is direly needed in today's world, with the wide variety and distribution of endocrine disrupting chemicals out there. (Though it is not our sole focus)
And we're only just getting started...
What does Lost Empire mean?
To us the "Lost Empire" represents Nature herself.
Empires are thought of as great human civilizations (for better or for worse).
And one of the problems with these is that humans often try to divorce themselves from nature, forgetting that they are part of it. It has very quickly become "LOST" in our modern, technologically advanced societies.
Still, "Empire" represents something far-reaching and powerful. And that certainly describes what Nature is.
Thus, our aim is to bring this "Lost Empire" back into the forefront of human thought and human life.
While herbs are only a part of that, they'll be playing an instrumental part. They're like the tip of the arrowhead, or the Trojan horse, to introduce more of nature back into human life.
When you find out just how powerful natural herbs can be, you may become open to more practices and ancient wisdom.
It is our mission at Lost Empire Herbs to reawaken people to the wisdom of nature. This means promoting and sharing the knowledge, tools, and lifestyle practices that reconnect people to nature in order to achieve their maximum potential in their performance and well-being.
Humankind will benefit from doing so.
Nature will too.
We will be allies as we move forward together. And that is why we are Lost Empire Herbs.
The Synchronistic Story Behind the Name...
We used to be called Super Man Herbs (2012 to 2016). However, we were forced to change our name due to a trademark issue with DC Comics, the owners of Superman. While they did not take legal action against us it looked to be going in that direction, and on advice from legal counsel, we decided to be proactive in our efforts.
The new name selection process was not easy. Finding something that was open in a .com domain name and free of any other possible trademark issues was an arduous journey.
The brainstorming sessions, loaded up on bacopa and other herbs, went for hours upon hours.
We had come up with Empire Herbs. In some ways we liked it, but it didn't feel quite right. (Maybe a little too Star Wars-y?)
About to give up for the day, we decided to clear our heads and turned to nature, going on a hike in the forest, with the intent to find a sign on what the name should be.
...and we literally did!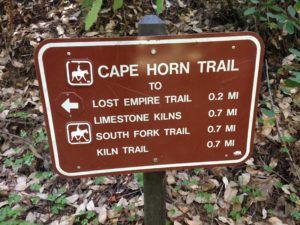 About an hour into the hike the name of a trail was presented. And the name of our herb company was found.
All of liked it immediately. We shared it with the rest of the team and we knew we had a winner on our hands.
Thus, with the help of human hands in nature, Lost Empire Herbs was reborn.
Now, let's introduce you to the three brothers...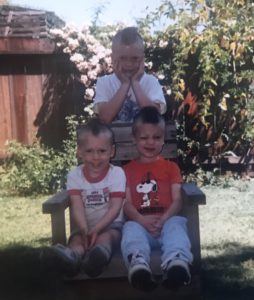 About
Logan Christopher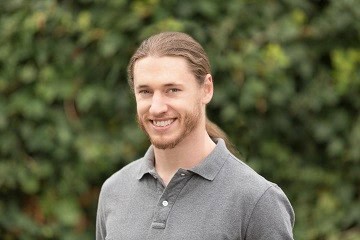 Logan Christopher has been called a physical culture renaissance man for his work in many different areas of fitness and strength training. While many people become experts in one specific area he seeks to master them all.
As a performing strongman, he has pulled an antique fire truck by his hair, juggled kettlebells that have been lit on fire, done weighted backflips, supported half a ton in a wrestler's bridge position, and many of the more typical old-time strongmen feats like phonebook tearing and nail bending.
Being born without genetic gifts for strength, he sought out the best training information to develop this path. In addition to learning from top trainers, he went outside the field of strength training. This led him into mental training and sports psychology which he has explored in depth, becoming a Neuro-Linguistic Programming Trainer, a hypnotist, certified in Eden Energy Medicine and as an Energy Psychology Practitioner.
That's also how he got started in the field of health and nutrition which inevitably led into herbalism. Some of his many teachers include Ron Teeguarden, the foremost expert in Chinese Tonic Herbalism in the West and Sajah Popham at the School of Evolutionary Herbalism.
His personal philosophy is to bring together the best movement skill, health information, and mental training to achieve peak performance. He is the author of many books and video programs to help people increase their strength, skills, health and mental performance. You can find more information on his other website www.LegendaryStrength.com.
Studying herbs has led him deeper into become a naturalist, seeing how humans can benefit from living more in alignment with nature. During a trip to the Amazon rainforest he was called to become an "Emissary of Nature," by nature herself.
Logan is co-founder and CEO of for Lost Empire Herbs. You'll see him writing many of the articles and in the videos posted here.
Logan was featured on The Social Entrepreneurship & Innovation Podcast, to talk about his amazing feats of strength, most recent book Powered by Nature, and the importance of Lost Empire's commitment to preserving our home planet. He was also featured in their round up episode, "50 Social Entrepreneurs Advice & Lessons Learned on Changing the World." 
He is currently living in Santa Cruz, California along with his wife, Charlotte, and daughter, Elka.
About
Cloud Christopher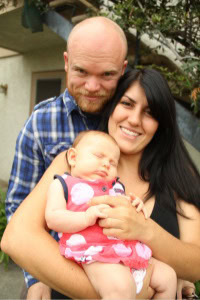 Cloud's first real experiences with the herbs was when he was working as a trucker driving from state to state. While so many of the other truckers fueled these long drives with Monsters and coffee, he found shilajit would not only provide him with stable energy, but he'd come back leaner than before he left.
He's filled many roles. A former bodybuilder, than a Crossfit coach, finally a MovNat instructor, not to mention serving 4 years in the U.S. Army, stationed in Alaska.
He's a father of the original pine pollen baby, Violet, and Atlas, along with his wife Ari (who does some of our graphic design work).
Cloud is the COO, overseeing production and customer service.
About
Zane Christopher
Few people think the transition to civilization was a bad idea but that's exactly what Zane believes. He is a staunch proponent for learning to live as a part of the world, not to dominate, subjugate and control it. His studies continue to show that those that do this lived a sustainability and lifeway we in the modern world can hardly fathom.
One arm of this is the realization that all native peoples practiced living a truly omnivorous lifestyle. This included many thousands of different species of animals, insects, plants, and fungi. Zane has found in medicinal herbs a way to tap into that aspect of our original humanity and start to reverse a deficiency created by the extreme narrowing of our traditional diet.
His studies in natural philosophy has lead him to start learning and practicing native life skills such as fire crafting, cordage, bow-building, archery and other skills to be able to live comfortable with little on a landscape.
He is a runner by nature and has practiced much barefoot running. To date this includes running a couple marathons completely barefoot. Having lived the normal American style of working the body ragged through training, he has been working for the past year or more to rebuild his body, joints, and the skeletal system mostly through gymnastic bodywork. He is now completely pain-free in areas that have always ached or throbbed with dull pain after intense workouts or runs.
He is also an avid amateur high-altitude mountaineer. The oxygen is always cleaner in the mountains, the people fairer, and nature most pristine. Zane believes that if one really wants to recharge their energies, they need only spend time in nature and the mountains are some of the most inspiring places in nature to be found. Zane's favorite John Muir quote by far, "The Mountains are calling and I must go."
At Lost Empire Herbs, Zane is the Chief Quality Officer, handling QC, research and development, legal counsel and a variety of other work.