We get a LOT of questions from first time buyers and others that are new to taking herbs.
Questions like:
How much should I take?
How many times a day?
When exactly should I take it?
With food or without?
All of these questions are expected and we can certainly give generalized answers for each herb or formula.
However, we have noticed a tread in some customers that get rather irradiated or indisposed in our reluctance to give EXACT directions to an individual.
This is not because we are trying to be difficult. It certainly would make our lives easier if we give that information out.
Unfortunately, that would simply not be responsible on our part.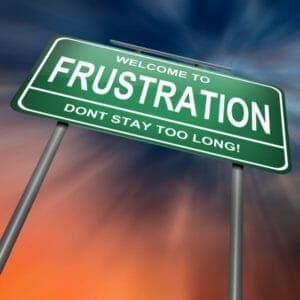 The Reason
We can't make direct remarks because herbal medicine is suppose to be on a case-by-case basis. No one is the exact same as anybody else. Sure, we all have similar body types, diets, health issues, personalities, experiences, etc., and we use these differences to divide us into smaller and smaller groups. What we find though is that no person in even the tiniest divided out group will ever have the same experiences and thoughts or be the exact same as any other person physically. This is why you are unique.
This is also what Western Medicine, to a large extent, has failed to bring to the table of the arena of health. Personalized medicine.
Yet every other medical tradition has by and large held this up as a basic principle of medicine. These therapies have been passed on not just learning about the symptoms of some chronic disorder and its primary or secondary causes but insist on also learning about the life ways of the individual. Precisely, their body types, diets, health issues, personalities, experiences, etc., to an extent that we have failed to do with modern medicine.
Pharmaceuticals
"How to take" all comes down to big pharma and how they made this issue a larger headache then it would otherwise be.
Western Medicine for a while has been focused on putting out blanket drugs that cover very large groups of the sick. Sure, there is of course minor variation in the dosage prescribed but this one-size-fits-all approach is mainly done due to logistics.
Creating a hundred different drugs for a condition to cater to small individual but slightly different groups of the sick is currently unfeasible…or at least not very profitable.
This results in higher rates of negative side effects from these drugs for those that do not fall under those umbrellas so well.
Another reason for the high side effects is the strength of the drugs.
For many pharmaceuticals, they are just highly concentrated herbal treatments. Herbalism taken to the extreme if you will. An active ingredient found in a plant, refined until it is stripped of anything making it once remotely alive and concentrated until there is no way it won't cause cascades in the body's systems of some kind (hopefully the kind we want).
Or, as more often happens today, synthetic versions are created to mimic what the living world can do and then dosed to high levels so its effects cannot be ignored (whether they are positive, negative or both).
We have high hopes that that is changing little by little as so many turn back to herbalism's less harsh treatments. Hopefully, Western Medicine is taking note of this turning away from and adapting appropriately. I have seen some of this but much, much more is needed.
But pharma has another side effect I term the Amazon Effect.
It is perhaps easier to describe with another department of ours where we encounter it. That of shipping.
As people become use to 2-day prime shipping and its ridiculously easy tracking by a HUGE corporation, they expect companies far smaller (we only have 7 people on payroll right now including me and my brothers) to match those capabilities.
This is good in its way as it makes businesses strive to be better. But realistically, these expectations turn people away from hardworking and honest companies that have exactly what they are looking for simple because they are a bit slower, whether they are a toy, publishing or herbal supplies company.
It is the same with big pharma. People expect results immediately. And often after a couple days of trying they give up.
It makes us sad to see so many people who have lost their sense of patience and peace of mind in a world mad for the rush; for more work, to complete more stuff, to make more money, to check off more from their list. The never ending quest for more speed which results in more time.
Except thats not how we are meant to work.
Why the Herbs Might not be Working
We (especially us Americans) chase short-term goals and forget that long-term goals are the really beneficial ones to our lives.
Herbs are not refined down to be so concentrated as to work right away. But because of that side effects are very negligible.
But perhaps you see some of our testimonials which have people exclaiming immediate benefits from the herb you are taking. How come they get immediate effects, you ask!?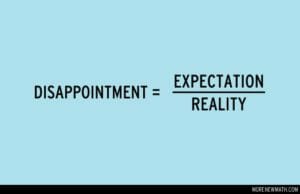 It goes back to those differing body types, diets, health issues, personalities, experiences, etc.
You may do really well on certain herbs and others have absolutely no noticeable effect on you. Even an adverse effect means somethings happening (though they are almost never as bad as pharmaceuticals).
Other reasons include:
You are already pretty healthy so the effects remain below the conscious level. Doesn't mean nothing is going on though. It is actually a really good reason to get testing done on certain key indicators that those herbs might influence. The other option is learning to get in touch with your body, bringing some of those subconscious actions of the body into the light. There are many different paths to work on this crucial aspect of health.
It takes time to build up in the body. A lot of these herbs have been studied to have effects that only occur after months of taking them. Remember, herbs are a much milder way of changing the body. Part of that is that it takes TIME for the changes to take place. But the journey is what we usually remember, not the destination.
Placebo effect. Everyone knows about placebo but in general, most people only consider its positive half, that of getting a good effect caused by the mind alone. Left unconsidered is the minds ability to block effects from taking action because of ones' beliefs. This probably happens to many of our customers who are fresh off the boat of Modern Western Medicine and come with doubts. Their own negativity can result in them not seeing any benefits. They literally created an environment that confirms their beliefs. Their is extensive research done on this other side of placebo.
Besides these three important bullet points, Logan wrote a much more comprehensive list of reasons why the herbs might not be working for you that you can go to here.
Experimentation
This leads us to what we so commonly are found repeating over and over to customers, acquaintances, friends, and family.
"You will have to experiment to find exactly what works for you."
The dosage we give on our herbal supplies packaging is a reference point. After all, we had to put something there.
But since we do not know everything about you, our guess is pretty much as good as yours (I'm joking a bit, we do have a lot of experience so our guess is probably a bit better then yours). Especially in the beginning when you haven't tried the herb at all.
After some time with the herb, it is easier to adjust up and down, and if that doesn't work, try some others with it or scrap it and move on.
Again, we are not trying to be dicks. We honestly want the best for you but being a supplier of herbs and not clinical herbalists, we need to be responsible. That responsibility means giving people back their power. You are your own best doctor. You don't need years and years of school to know you shouldn't eat that pizza. You don't need hours and hours of interning at a hospital to know you should probably not watch Netflix all day or that not going outside for days on in is probably not gonna result in that killer physique you always picture yourself getting one day.
Common sense seems to come less and less to people these days but that is all you ever needed.
A bit of logic and intuition can take you far.
So, understand that you are the one in charge. Play the scientist and figure out a dose that works for you. Start small (safer) and after a few days, a week, or however long you wish, move up a bit. Look for these cues:
How is your sleep? You getting better rest? Fall asleep easier? Staying asleep? Waking more restored?
If you work out (WHY don't you!?): How are your fatigue levels during the workout? Is it easier then normal? Do you feel more powerful? How sharp is your mind? More focused, easier to hold your attention? Do you feel more motivation or enjoyment?
Recovering: How are your soreness levels in comparison to before? Do you feel like you are making gains faster?
Are you getting sick less? Any differences in current afflictions? Do you feel less pain? Less congestion? Are you able to hangout with sick people and not get sick?
How are you energy levels? Can you go all day with steady energy?
Does work suddenly seem a bit easier? Are you more talkative at work? More focused? How do you feel about work, any change?
How is you mind? Does it seem clearer, like a fog lifted? Do things come to you when you are trying to remember something where you had to struggle before? Are you perhaps wittier or dear I say…funnier to those around you?
Does sex seem more fun? Do you get more excited by it? Experimenting more, maybe? More frequency? More enjoyment? Does your partner notice anything different?
How is your emotional state? Do you seem happier or more content then usual? How do you feel overall?
How do you respond in stressful situations? Do you freak out more or less? Do things bother you less then they use to? How is your interactions with your family and friends? Are you enjoying your time with them more? Are you fighting with people or yourself less?
Even the most subtle thing can be a sign of a shift in the body.
Remember, with herbs, PATIENCE rules supreme. Time is our friend for when we lay it out, we always have just the right amount.
Maybe the herbs can help you appreciate that more. If so, that means they are doing something  for you.
If you wish to learn more reasons the herbs might not be working go here.