It's funny. People generally think in all or nothing categories. Either the herbs work or they don't work, and if that is the case for them, it must be true for ALL people.
But that's not how the world works. Although herbs are considered a form of alternative medicine, this is true even in the case of the most recognized forms of Western medicine. Chemotherapy works for some getting rid of cancer but not for others. Surgery fixes some people's bad knees and shoulders but doesn't help others.
While this is a big topic, in this article I'd like to share a couple of the possible "stumbling points" in what could essentially stop you from getting the results you want.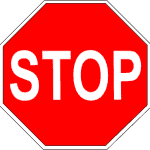 And even if you are getting results, chances are those could be even better by paying attention to some of these areas.
In no particular order, the reasons herbs may not be effective for you…
It's Not What They Say It Is
Sadly, as recently has come more to light, many nutritional supplements aren't what they claim to be. Either there is none of what is claimed inside, or it's been cut with fillers even to the point where little of what is claimed is in there. In either case you're not getting what you paid for. If this happens to be what is going on with what you're taking than it would be no surprise that you're not getting results.
Fortunately, at Lost Empire Herbs we do testing to ensure things are what they say they are. To prove it you can find the lab tests for ID verification (mostly through chromatography) in the Lab Results tab of any product page. That means you won't have this problem with us…though you can at other places.
Hydration
All the herbs in the world won't help you if you problem stems from being chronically dehydrated. And many people are exactly that. In Your Body's Many Cries for Water, Dr. Batmanghelidj said that "It is chronic dehydration that is the root cause of many of the diseases we confront in medicine at the present!"
He has essentially treated heartburn, headaches, pain, hypertension, arthritis, allergies, asthma, anxiety, depression, obesity and more simply with water.
Hydrate yourself. This means the right quantity of water, but often less thought of is the quality of water too. When it comes to herbs there action will almost always work better in a well hydrated body. (Watch where I get my water from here…)
Sleep
Water isn't the only basic lifestyle issue at play here. Sleep is another component.
If your body is degenerating because you're not sleeping enough, once again, while herbs may help, the best results will come from restoring proper and sufficient sleep quality and quantity.
Of course, many people have problems sleeping even if they allocate enough time, so using the right herbs to help support sleep would probably be the best use of herbs. Some that can help include ashwagandha tincture, albizia and ziziphus.
Different Level of Problem
When it comes to healing work I like to think about several different levels; physical, mental, emotional and spiritual. While these can't truly be separated out, many problems seem to stem more from one area more so than another, so I find that looking at these different levels can be helpful.
In the Western Scientific view there tends to be a complete focus on the physical. What are the active constituents of this herb and what does it cause to happen in the body? Yet if your problem stems from an emotional issue, all the physical treatment in the world won't fix it.
I've seen chronic pain that's been there for years clear up completely with a single session, using something like EFT, by working on emotional issues.
The great news about herbs is that they don't just work on the physical. While that tends to be the focus, with specific preparations and other ways of use (like communicating with the plants) you can get much more of the mental/emotional/spiritual healing work.
I know it sounds woo-woo, but it works!
Messed Up Hormones
While we supply many herbs tailored towards hormonal support, unfortunately if your hormones are too out of whack, sometimes this can stop them from working. Often times it could be different hormones than the one you are focused on. Here's an example.
Let's say you're a man or woman working to restore proper levels of the sex hormones. That's great and for many it works. But if your cortisol is completely out of whack from over-work, lack of sleep, toxins, etc. it can be difficult to get those sex hormones working without first taking care of the bigger issue.
Insufficient Vitamins
Vitamins are critical micro-nutrients in the body that are used in so many different things. If you're trying to correct one problem, but are deficient in a certain vitamin that plays its role in that specifically, an herb won't help…that is unless that herb supplies that vitamin.
The good news is that herbs tend to supply lots of vitamins, but still if you're not getting one or more that you need, that can limit your results.
Insufficient Minerals
What is true of vitamins is just as true of minerals. As an example, zinc is used in the creation of testosterone. Without it, that means no testosterone. So even if you're taking something like tongkat ali that triggers your body to produce more testosterone, and it may have some zinc in it, if you don't have enough zinc, quite simply you won't make enough.
Once again, certain herbs can be very good suppliers of minerals. And you may need to clean up your diet, eat particular superfoods for their nutrients (like oysters for zinc or brazil nuts for selenium), or do additional supplementation for best results.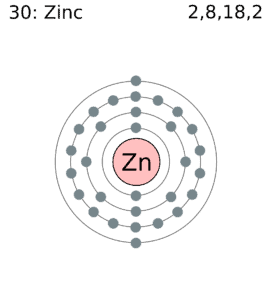 Reverse Placebo Effect
We talked about the mental part of healing. This plays such a huge role that is often not thought about. And it can work both ways!
Looking into the research regarding the placebo effect is becomes pretty astounding what our body can do based on the belief of what happens. My favorite example of this is how placebo knee surgeries worked just as well as the real thing.
But the placebo effect also works in reverse. What this means is that by not believing in something, which might otherwise be efficacious, you can stop the effects from happening. Skepticism can be useful but it can also inhibit your results. (Besides there is recent research showing that cynics and skeptics are more likely to get dementia!)
By thinking that nothing is going to work for you, that you're doomed with whatever health problem you have, you can often make this become a reality.
Each herb is going to have a real physiological effect. And it can also have a placebo effect on top of this.
Constitutional Types
There is one thing that is a big part of every ancient system of healing that we completely lack awareness of today. That is the idea of different types of people with different constitutions.
This is truly the bridge between the ideas that we're all human and what works will work for everyone and the fact that everyone is individual so you have to find what works specifically for you.
All of our science neglects this idea. If turmeric is anti-inflammatory it works for everyone right? Wrong. This is why tongkat ali may be like a savior to some people and not work for others.
In Ayurveda these are the three doshas; vata, pitta, kapha. In Chinese medicine you have the five elements; water, wood, fire, earth, metal. Every person has differing amounts of these constitutional factors.
Knowing your constitution helps you to target the herbs (because they all correspond to these constitutions as well) to what will work for you better. We'll have even more info on this subject in the future.
Give It Time
Some herbs bring about their best effects over a period of time. It depends on the herb and it depends on the person.
Just because you take an herb once and you're not fixed in whatever issue you have, doesn't mean the herb isn't working. Sometimes it can take months before real noticeable effects are seen.
Adaptogens are a great example of this. Although some people feel them right away the best results will come with at least a month of daily use.
This blog post goes into more detail about how long you should take herbs.
Awareness
The other issue, related to this, is that people can be very bad in the awareness department. Maybe the herb is working, and working great, and you just don't notice the difference yourself.
Because of incremental improvement overtime it can be hard for you to see a difference, although it may be apparent to others.
One way of getting around this is to rate your symptoms on a scale of 0 to 10 and then do the same a month or two later. With this you'll have a better way to compare what is going on.
This blog post details more of what to look for in feeling the effects of herbs.
How You Take the Herbs
It's not just about the herbs, but also about HOW you take them. We've provided a fair amount of ideas about this in our ebook How to Take Herbs which comes free with your first order.
Really this is a big part of it as it can change things up in a big way. Certain combinations can change how it effects your constitution or how the body absorbs and utilizes the herbs.
A very dry person wouldn't want to take a powder and or pills and straight swallow them down. This is better done with a fair amount of liquid. A cold person would be best to take the herbs with a warm liquid. Oil can often help with absorption of nutrients too. And there is so much more to this subject that entire books are written on the subject. Tinctures are different than powders in delivery too.
Insufficient Dose
If you're not seeing noticeable effects one way to change that, that often works, is to simply take more. Most herbs are generally safe so you can take much more than our recommended dosages. When you do that, often times you can then FEEL something happening.
A small dose may be below the threshold of awareness. A big dose can bump that over the threshold.
Of course, more isn't always better. Many herbs have bell-shaped curves when it comes to dosing. Too little is too little. The right amount offers the best result. And for whatever reason, too much can also inhibit response.
Play around and experiment to find what works best for you.
This blog post goes deep on the variability of dosing herbs and what to look for.
Gut Problems
Leaky gut syndrome is becoming more and more prevalent, largely because of food intolerances, like gluten, punching holes in our small intestine. Not to mention dysbiosis from overuse of antibiotics. If any part of our gut isn't working as well as it should (and few people have flawless digestion) then this can limit the absorption of herbs.
Just think about it. If you take a bunch of herbs but your body can't absorb or assimilate them, then they really can't do much can they?
As mentioned previously different ways of taking herbs can help with this. Tinctures especially are one way of avoiding digestion as they can absorb right into the blood stream. On the other hand, herbs to help repair the gut would want to go through the digestive process.
Pharmaceuticals
Pharmaceutical drugs are powerful things. They often dramatically limit, stop or even reverse bodily processes. Although this is "aimed" at one thing, like let's say cholesterol, the body is far too complex for only one thing to be effective. That's were side effects occur.
And unfortunately, sometimes it appears that these drugs may render herbs inert in their effectiveness because of these blocked pathways.
Of course, this doesn't mean you should stop taking drugs but it is something to keep in mind. If you'd like to get off pharmaceuticals, rather than being on them for the rest of your lifetime, talk to your doctor about how you might be able to do that.
Try Something Different
Just because one herb didn't work for you doesn't mean that none of them well. Human beings generalize, and sometimes it's too quickly. So just because one thing you took didn't work one time, everything is useless? Beware of jumping to conclusions too quickly.
This could be because the herbs are constitutionally matched to you. Or perhaps a different extraction method works much better.
So if one herb or formula didn't work for you try another from our selection.
Wrap Up
There could be other items added to this list. And each one could be greatly expanded. But I hope this has helped you to think of some ways that you can get better results for yourself.
Please use the comments below to add other ideas, ask questions, and post any other comments you'd like. We'd love to hear from you.
Latest posts by Logan Christopher
(see all)