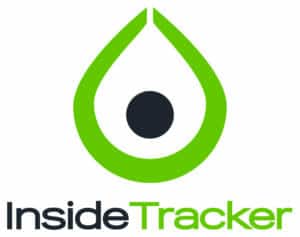 Blood testing…everyones' favorite activity.
So it was, I found myself gushing out a few vials of blood a couple weeks ago. The phlebotomist told me it only equaled out to half a shot glass. Why does it look like so much then?
This was my first test using the InsideTracker system. And as Logan shared his results, I wanted to share mine, even if they did not turn out so well.
With InsideTracker, they make it really easy to get advice on what you can do to change your biomarkers. Sure, you can get the same from a doctor's visit, but doctor's rarely go into detail about specific dietary choices you can make, which exercise patterns to increase or decrease, or even which supplements (beside the usual isolated ones) could help you achieve your health goals.
These are what attracted me to it. Plus all you have to do is give some blood and then you get results and interpretation right in your home!
Way better then having to go wait at a doctor's office in my opinion.
Heck you can even pay a bit extra for a phlebotomist to come to your house to take your blood. This is an important concept, as for most people, health has to be a convenience for them to get after it. I believe the folks at InsideTracker know this and are actively pursuing that so we can have more healthy, and therefore, sane people in this world.
Getting Going
So to start, I should note that when you sign up for one of the tests (I signed up for the High Performance test which tests for 12 biomarkers, Logan took the Ultimate test which covers 42 biomarkers…lucky bastard).
The first thing you have to do after purchasing a test is fill out a profile evaluation going over your general diet, your workout load (if any) and what supplements if any as they track certain ones. After this, you plan your blood draw date at the nearest Quest testing facility.
After you get your blood drawn, you wait 3-4 days for your results.
Once you get the email telling you your results are ready to be viewed, the personalized health journey begins.
You get to see your results and then go through another evaluation process but this time to pick out what changes you are going to make to get your Needs Work and At Risk biomarkers to the Optimized range. There are a wide variety of changes to make and I suspect it will only be growing as the company grows.
They allow you to pick only a limited number of goals but this is actually good. Most people fail in making changes because they try to make too many at one time. The proper way to form habits is to SEVERELY LIMIT the amount of changes you are making so that they are not a huge inconvenience to your normal life way. After all, we humans tend to resist large amounts of change.
Once you are done with all that you can get into the meaty details of your blood work. This whole process can be therapeutic, as actually seeing the results of bad health habits can really foster the will to do better in the day-to-day.
Seeing is believing.
Results
So here are my results. This is the dashboard view:
You get to see the Inner Age, which I did not take the right tests for yet (it is an add-on).
You see the couple main goals I choose to work on, specifically working on that digestion problem I've always seemed to have.
You see the amount of time before your next test. You get to set this yourself so I choose just over a couple months for my first retest. I want to make sure everything I am doing is actually working to some degree sooner then later.
Finally, you see the amount of biomarkers in each of the three areas: Optimized, Needs Work, and At Risk.
And it looks like I blew it!
At Risk
Creatine Kinase
Let's take a look at what I messed up starting with my strangely high Creatine Kinase level:
As you can see, that's not really safe! To boot, after talking to my doctor and Mike at InsideTracker, this could actually be lower then it was as it comes down sharply a couple of days after intense exercise. As my most intense exercise was a 18 mile hike 5 days earlier followed by a hot yoga session 2 days after that, it really should have normalized by the time I took my blood work and not be 4519 U/L.
Definitely something to look into as this is a clear sign of overtraining!
Note: You can see some of the advice given for this one along with dietary choices and a science tab that explains what it means. They add references for everything which is really amazing for someone that loves reading the actually studies!
ALT
Alanine Aminotransferase or ALT is a liver enzyme. The test isn't that intelligent as I later learned. High levels can mean two things basically, either you have a diseased liver of some sort (alcohol, cancer, hepatitis, etc.) or it means nothing at all, just pharmaceutical changes or dietary changes that may be occuring.
My ALT was out of normal range as you can see (I clicked on the science tab so you could see it):
This test is why I decided to check up with my doctor. Needed a better idea of what exactly could be going on with my liver. After getting the results from her battery of tests (which I just discovered I can upload into InsideTracker so they can update your profile…they've thought of everything), I learned it was a bit of a fluke, at least in my instance.
I suspect now that it may have been because of a higher normal then fat consumption but really, who the heck knows? It seems to have normalized and the fact of the matter is I am eating more vegetables then I did before and feel better already because of it.
Vitamin D
Just like Logan's results, I tested low on Vitamin D:
This one was easy…I don't get the amount of sun I use to with my increased use of computers for work purposes and my lethargy getting the better part of my life.
Yeah, basically, I got lazy and stopped running, hiking, and spending a lot of time in nature. Pretty lame on my part!
And the best part is the blood test reflects it with overtraining being a problem and lack of certain sun-assisted nutrients.
So to head this one off, I ordered a olive oil liquid vitamin D supplement which I have only done one time before. Even though its almost winter, I am actively tanning when I can. I live in southern California for a reason people!
I am also spending more time outside, even if its to walk to the cafe instead of driving. Every little bit helps.
This one should be more then good next time I test…even though it will be winter and I traditionally have a issue with this one (Pale, white skin is suppose to make it easier to get Vitamin D dang it!).
Hormones
I'm not gonna go over everything I tested out in depth but since I am a co-owner of an herbal company that sort of specializes in natural hormonal balancing, my own should test out okay, right?
This is assuming I take the herbs, which I do, but even I fall off them once in awhile. I'm only human.
Surprisingly, my results came out very similar to Logan's in the Testosterone area:
Testosterone
My T is doing alright it seems. I had been taking a lot of the new maca we plan on selling soon though my research so far points to maca not actually effecting an individuals hormone profile. Besides that, I've been taking pine pollen and pine pollen tincture sporadically. I do not feel that my use of it is consistent enough to effect this number though.
I have, however, been taking our ashwagandha tincture everyday, half a dropper full in the morning and a full dropper before bed. This more then any other herb or activity I believe is what has helped my levels stay nominal.
Free Testosterone
The free T is on the lower end of Optimal but this probably has to do with the next test more then anything. Again, the ashwagandha may be helping me here a lot because the SHBG test is pretty bad yet my levels are at least considered normal by today's standards.
Note: My brothers' and I, among many other health-conscious people, believe that today's T-level recommendations are lower then they have traditionally been for humans.
I am planning to raise this test as well as the previous one, which if my progress in SHBG land actually works, should come about by the next test.
Sex Hormone-Binding Globulin (SHBG)
57 nmol/L!?! But what does it mean!?
The last line of that paragraph says it all. My weight could easily be a factor. Since I've been in a rut for awhile now (I will be writing about it in our coming Depression function article), my weight has increased approximately 20-25 lbs over my normal weight.
Lowering that weight, increasing my activity level, making better diet decisions (or decisions in general!) and experimenting with improving my sleep should bring this down and hopefully increase my other T markers. The cool thing about InsideTracker is depending on how often I can afford testing, I can figure out what I am doing or not doing right and there effects on this level.
Logan's levels were higher then normal and he is pretty good about all the health stuff, so maybe their is a genetic component to this one as well for both of us? Not worried about that as both of our results don't seem to indicate a problem with Free Testosterone, though we are both going to work on bringing those levels up more where we can.
Other Indicators
Besides all those I here are the other tests I did:
Iron Group (Ferritin and Hemoglobin) -184 ng/mL and 14.7 g/dL respectively; both together tested higher then normal.
Inflammation Group (hsCRP) -1 mg/L; tested slightly higher then normal.
Vitamin B12 -336pg/mL; tested slightly lower then normal.
Cortisol (Stress Indicator) – 11.8 ug/dL; Optimized.
Testosterone:Cortisol Ratio (Overtraining and Stress Indicator) – 61 units which is slightly lower the the 68 units needed for Optimization.
Free Testosterone:Cortisol Ratio (Overtraining Indicator) – 57 units, 67 units needed to be considered Optimized.
All manageable and easier for it because it will be tracked now.
Next Actions
You do not need data points to do something about your health. You make choices everyday which have knowable outcomes in your body. You can choose to do good by your body, mind, spirit, or choose to do bad.
It's all relative too. A rut like I've been in many would consider to be bad, but the experience I am gaining and the drive to change it will help me in the future…or not. Your life is all in how you use your experiences after all.
When you do have data points though, it is often easier to make changes. With these data points, I have already made and continue to practice changes I've been dragging my ass in doing. Some of these came from suggestions from InsideTracker. Here are a few that I choose to focus on (again, they offered many more and even rate which ones are more effective):
A good example of not needing data points was my coffee consumption. There is a coffee craze going on right now, I think mainly starting with BulletProof coffee but now spread to many different coffee suppliers and providers. This is the craze that claims it is really healthy to consume coffee, often with fat.
I have partaken of it and have stopped partaking and for me, I always feel better not doing it. Yet I got in the habit of "needing" it to focus my mind and get work done in the morning for almost a year now.
With the data points given (and the recommendation to drink more tea to reduce inflammation), I have mostly given up coffee. I am ridiculously hydrated now as I drink a lot more water and herbal tea which is one reason I feel pretty amazing. Yet if I need to get work done, like I did with this article, I will not squirm about having a cup or two to hammer something out. I just don't have it every day or even week anymore. I don't "need" to anymore to get by, which for me is important.
Besides that I am:
spending more time outside.
not forcing myself to work out, aka working out when I feel like it and if some body part is bothering me, giving it time to rest and recover.
making better dietary choices.
going to bed earlier and raising earlier as well as actively promoting my sleep environment so I get better rest.
doing more stretching and mobility work, an area I've never really focused on.
increasing my reading.
decreasing my Netflix, Amazon Video and YouTube viewing.
working on increasing my focus by detoxing myself of phone use (found a interesting app called Digital Detox Challenge).
All of which in the last couple of weeks has already resulted in:
Better sleep.
Feeling loose (which feels nice!).
Focusing more on work.
Increased satisfaction levels.
Less soreness from training.
Increased energy levels.
Being nicer to people.
Losing weight.
Better skin.
Improvement in memory functionality
…and I'm sure I could go on. This is just what I could think of in thirty seconds.
So if you desire a little nudge in your life, just want to see how you are doing or want to improve your athletic game in a way most people don't, you can get 10% on any InsideTracker test or service by entering the coupon code LOSTEMPIRE when checking out. This link automatically applies it for you.
Also, if you do purchase some testing, and are using the herbs, we want to see results! Email [email protected] with them and how the herbs are helping or not helping your test results. We are all very interested in getting some more firm data then just the anecdotally type.
Happy testing!
Latest posts by Zane Christopher
(see all)