Shen is one of the three treasures in Chinese Medicine along with jing and qi. (This is the final part of the series. For a crash course read the Introduction to the Three Treasures here. Then you can check our parts one and two in All About Jing and All About Qi.)
When translated into English, shen can take on many names including; spirit, soul, mind, god, deity, supernatural being and higher consciousness.
"Spirit Qi, known as Shen Qi, is transcendental, non-local, and boundless. It is the most incomprehensible form of your own Qi. Spirit Qi holds the pattern of your eternal being, it is the immortal aspect of what appears to be the mortal self."
-Roger Jahnke, The Healing Promise of Qi
(Qi is both one of the three treasures and at the same time ALL energy, so this description uses the word Qi more in the second sense, while this is largely about Shen.)
Here is famous herbalist Ron Teeguarden discussing Shen.
"Shen is the spark of divinity within each human being. It is the spiritual radiance of a human being and is the ultimate and most refined level of energetics in the universe."
-Ron Teeguarden, Radiant Health
The Heart and Shen
Shen resides in the heart. It's important to note that the heart, in Chinese medicine, is not thought of as merely a pump.
As research at the Heartmath Institute shows, it does far more than this. And, of course, the Chinese knew this thousands of years ago.
The word xin (pronounced shin) is best translated as heart-mind. Grasping this concept will help you to understand shen better.
"Shen and the Heart create receptivity, serenity, and stability while allowing the radiance and light to burst forth in love and affection. In another sense, the Heart is the center of the "kingdom" of the body, mind, and spirit and is the source of the "heavenly mandate" that leads to awareness of all functions of the body and to a unified "policy" set forth by the emperor. The Heart is responsible for making sure all is functioning well in the body and mind while maintaining the calmness to stay connected to Heaven."
-Charles A. Moss, Power of the Five Elements
Strong and Weak Shen
"Jing naturally transforms into Qi, Qi naturally transforms into Shen, and Shen naturally transforms into pure openness, uniting with the cosmic space."
-Master Li, The Book of Balance and Harmony
You can't really have good shen if you don't have good jing and qi. These latter two form the foundation from which your shen can shine. This also means that if you have good jing and qi, it will be natural for you to have more shen, though there certainly could be exceptions to this rule.
Weak shen will lead to a person that is ruled by emotions. They may be angry, sad, depressed, jealous, or filled with worry and anxiety. Its likely that they'll be driven by the lower needs of food, sex, security, etc. in excessive ways rather than moving onto higher needs and keeping balance.
Another aspect of weak shen would be the disconnected person. Those that are overly robotic or skeptical and those without any spiritual practice (which can take many different forms).
A person with good shen will be a balanced person, mentally and emotionally. They'll be well situated to be successful in what they do, regardless of what that is.
How to Develop Shen
Herbs can help and we'll get to that in a moment. But that's not the only way of building shen.
In fact, what is regarded as the first and foremost way to build shen is through giving. Generosity can help to open up your heart. This doesn't need to come in monetary form, in fact giving your time and energy, would likely work much better.
But most important is the feeling that is attached to giving. To give because you feel obligated to is not the same as giving freely of your spirit.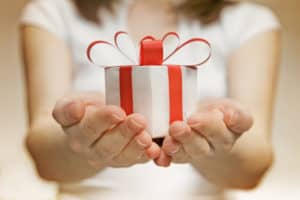 I would offer that spending time in nature is another natural way of building shen. Really getting in touch with nature, which is full of spirit, can help you to do this. This is part of my own spiritual practice which serves to connect and open up the heart.
My experiences with the Wild Rose were intensively working on my heart, bringing up old traumas, and perhaps I'll share those in the future.
Meditation in its many forms, some of which may certainly work better for this purpose, will also help.
Shen Stabilizers and Tonics
There are two different groups of herbs that help with shen, stabilizers and tonics.
Shen stabilizers are a group of herbs that help with shen disturbances, like those of anger, worry, anxiety, listed above. Their role is to help stabilize the emotions.
Ziziphus, Pearl Powder, and Dragon Bone are a few well-known shen stabilizers. (We'll be releasing zizyphus soon!)
A shen tonic is different. Its function is more to open the heart and uplift your shen. These are some of the classic herbs used to help achieve enlightenment and ultimate balance by sages and hermits in the past. They assist in allowing your shen to express itself.
Shen tonics include Albizia, Schisandra, Ginseng, Polygala and many others.
While most herbs either stabilize or open a few of them do both. Reishi is the prime example of this. Wild reishi especially is a shen tonic. And even cultivated reishi is great for stabilizing the shen.
There's a reason reishi is at the top of just about any herb list.
I would say that it was reishi, along with a supporting cast of other herbs, that ultimately led me into this field. After looking back at my life, from when I first heard of reishi and other tonic herbs, and began consuming them, that's when my life began to change. Over the years, I've become quite a different person than what I once was. More confident, more successful, more balanced, and part of this was by starting to take these herbs.
Sources:
Latest posts by Logan Christopher
(see all)