A customer asks:
"Are the testosterone increases men are seeing from consuming your pine pollen tincture coming from increased endogenous testosterone production, or simply the addition of exogenous testosterone contained within the pine pollen tincture, or a mixture of both? And is there any clinical research on this? Thanks."
Short answer is no, because Pine Pollen does not have enough testosterone in it to really make a difference. If it did, it would certainly be made illegal!
Controlling humans like to ban plants. (Did you know in the past tea and coffee have been made illegal in certain places? But that's a whole other topic for another time.)
Pine Pollen certainly has its effects by working along with the hormonal system in the body, but not really in this directly boosting way.
For the deeper dive in answering this question, this will take some math so get ready…
How Much Testosterone is in a Dose of Pine Pollen?
Various species of Pine Pollen have been analyzed to find the following amounts of testosterone inside them. This amount is in micrograms which is abbreviated as either μg or mcg. (I'll stick to the latter as it doesn't involved me copying a special character each time. It is one millionth of a gram.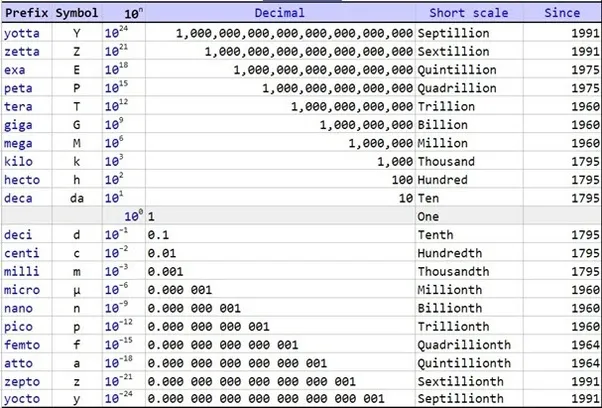 Pinus nigra: 0.7mcg per 10g
Pinus bungeana: 0.11mcg per 10g
Pinus tabuliformis: 0.27mcg per 10g
So a range of 0.11 to 0.7 mcg of testosterone per 10 grams, which happens to be our megadose amount.
Let's just pick 0.4 mcg of testosterone as a roughly average number so one calculation can be used for the rest of this article.
Pine Pollen Powder Calculations
In humans, a blood test for testosterone is typically shown in ng/dL (nanograms per deciliter aka billionths of a gram per tenth of a liter). The reference testosterone range is typically around 300-1100 ng/dL for men and 30-95 ng/dL for women.
Since we are jumping a "ten to the power of" there are 1000 nanograms in a single microgram. Therefore 0.4 mcg of testosterone per 10 grams of Pine Pollen is equal to 400 ng.
That looks like a significant amount based on the reference range! But wait, we have to account for blood volume. There are 10 deciliters to 1 liter and the average person has about five liters of blood in their body. This would be equal to 50 dL of blood in the body.  So we have to divide the testosterone in Pine Pollen (400 ng) by the total blood volume of 50 dL, to arrive at how much a megadose would alter numbers.
400/50 = 8 ng/dL
According to this calculation a single megadose of Pine Pollen could increase your circulating blood testosterone count by about eight. So, from 450 to 458 ng/dL for example. This is a single megadose, so if you repeated it day after day, it would be able to shift the numbers in the right direction.
A single teaspoon dose per day would nudge the number slightly less than 1ng/dL. 
However, in either case testosterone is a big molecule which should not survive the digestive tract. Since the powder does seem to have a hormonal effect, maybe some of it gets through, but some of it does not. We do not know exactly how much. But without knowing how much gets through digestion for sure, it's really unknown.
Secondly, that shows volume of testosterone in the blood. It doesn't really account for testosterone that is NOT circulating in the blood. I haven't seen any numbers on this but the true total amount of testosterone in your body is going to be higher than what is just in the blood supply as it will be inside cells and organs. How much this is I have no idea. (If you've seen research on this topic, please let me know in the comments below.)
Pine Pollen Tincture Calculations
Which brings us to the tincture. The alcohol appears to draw off these hormonal components, and when held sublingually, are able to enter the blood stream directly. In my opinion, the tincture has a stronger boosting effect to testosterone than the powder but does this off of even smaller amounts.
Get ready, even more math here to find out how much is inside the tinctures…
In our preparations, there are 700g of Pine Pollen per 0.6 gallon on menstruum (that is the alcohol/water used to extract). 0.6 gallons is equal to 2.271 liters.
700g/2.271L = 308 g/L or 308g/1000mL
308g/1000mL = 0.308g/mL
Let's round down so that there are roughly 0.3 grams of Pine Pollen per 1 mL dose. (Therefore, a 60 mL bottle contains 18 grams of Pine Pollen but we'll stick to looking at the dose number.)
Plugging in our 0.4 mcg of testosterone per 10 grams of Pine Pollen number to find the amount for just 0.3 grams we arrive at the following:
0.4mcg/10g = 0.012mcg/0.3g
So a 1mL dose of Pine Pollen Tincture contains approximately 0.012 mcg of testosterone. Our micrograms to nanograms conversion (multiplied by 1000) makes that equal to 12 nanograms of testosterone per dose.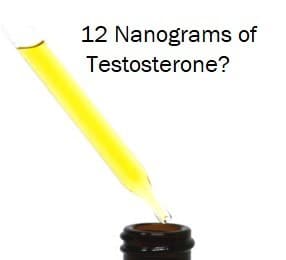 But don't forget to divide by 50 to equal the blood volume once again.
One dose with these numbers means an increase in testosterone of 0.24ng/dL in your blood.
This wouldn't even show up on a blood test which uses whole numbers. Again, if you took many doses I suppose you could have a cumulative effect, but that's only if it built up without the body ever adapting to it. (Of course, this number would be more significant to women, which is why we recommend lower dosing, if at all, and only in those that know or highly suspect they have low testosterone.)
In short, this really isn't enough to be supplying testosterone to the body.
More Factors at Play
These numbers were all averages. Bigger people have more blood.
Different batches of Pine Pollen will have more or less testosterone. (We're still trying to find a lab that can give amounts on our supply, but have been unsuccessful thus far.)
Recall also that testosterone is one hormone in Pine Pollen. There is also DHEA, androstenedione, epitestosterone and more. There are also the novel phyto-androgens gibberellins and brassinosteroids. Each of these may be playing a different role than testosterone itself. (Pine Pollen contains the phytoestrogen, beta-sitosterol, which is also interacting with the estrogen system, besides the fact that these two systems work closely together.)
To sum up, there isn't enough testosterone supplied exogenously to make much of a difference. But the various phytoandrogens are no doubt interacting with the androgen system in the human body in a variety of ways.
And the hormones are only one piece of the puzzle. Pine Pollen supplies lots of nutrients and other components as well.
In my opinion, a better way to think of this herb is that it is providing the signal to your body to activate the androgen system in a healthier way.
It's not quite a homeopathic dose of testosterone, clearly there is some there, but the signal seems to be more important than the amount. After all, we typically see stronger effects from the tincture which has less testosterone than the powder.
The Research
Unfortunately, Pine Pollen is an herb that has relatively little research on it, and almost none in humans. Our mega-article on Pine Pollen found here lists each and every study regarding Pine Pollen I could find at the time of writing. Of that done, very little of it actually looks at hormonal affects.
This will change in the future, but for now what we have to rely on is anecdotal evidence, which does include in some cases before and after blood work. You can see that in many of our reviews.
But that anecdotal evidence is forming the foundation, from which, one day more scientific research shall be done.
Latest posts by Logan Christopher
(see all)