On a business trip to LA recently, I was listening to Radiolab (a really rather engaging podcast) and heard an episode simply titled, Blood. I was particularly interested in hearing about blood-building herbs but one of the segments delved into research being done by Dr. Saul Villeda. In experiments he carried out on mice (both old and young) who swam thru a maze, he discovered that giving the blood of one group to the other either made them act younger/older or vice versa.
His research showed that the brains of old mice showed a substantial increase in 'baby' neurons after giving them an injection of young blood. A host of regenerative effects thru the use of 'young' blood on every organ of the body has been observed in different studies conducted along similar guidelines (1). There is something in our blood that can affect our physical age it seems.
While this may seem like common sense, we do not exactly know what it is about blood that does this. Some promising research suggests peptides have a role to play but the mystery continues.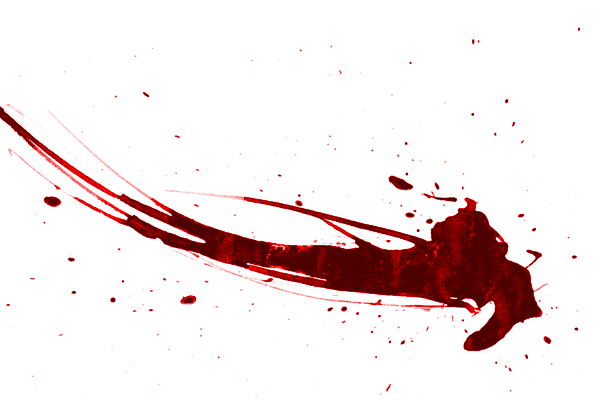 Whatever it is, this "something" is controlled to a large extent by your physical age. I refer to physical age as opposed to chronological age, which can be hugely different (On a side note, our societies expectations of what chronological age looks like is rather distorted from the past already because of the worsening health epidemic). So, we all possess the ability to restore the 'youth' of our blood or keep it from growing 'older'.
Like everything with our biology, there seems to be huge plasticity in this capacity of reversing the ravages of time and destructive habits. Luckily with the blood, if we return it to its glory, it will accelerate the restoration or preserve the vitality of all our organs by providing extra nutrient transportation, more oxygen for more energy and reduced blood viscosity.
In Traditional Chinese Medicine (TCM), the life force of the human body is made up of Qi and Blood. Blood is actually considered to be the physical (dense) form of Qi. Where Qi flows, blood flows and vice versa. So one can see how important it is to keep it healthy from a TCM standpoint so that one can live fully and abundantly.
Now there are many ways to restore vitality to aging or weak blood. One of the best ways we've discovered that seems to work for everyone is central to TCM: regular consumption of the root, He Shou Wu (sometimes called Fo-Ti). This herb has so many numerous health-promoting and age-defying application, it's hard to just ignore. But focusing on its blood building and toning effects we find that He Shou Wu:
1) Promotes the output of erythrocytes (red blood cells) by directly stimulating the hematopoietic stem cells. A study also found that a marked increase in bone marrow cells produced peripheral reticulated blood cells (new red blood cells) on day six of treatment (2).
2) Works to make the membranes of erythrocytes stronger. This is because He Shou Wu has an abundant supply of lecithin in it. Lecithin is a phospholipid and hence all cells use it to strengthen their membranes. In red blood cells, this added strength armors the cell from oxidation (3). Oxidation of the entire human system has been sited in many studies as a cause of aging.
3) One study found that He Shou Wu can rapidly reduce high blood pressure in rabbits. Another rabbit study found that the root initially raised blood pressure but in the long term (few hours later) reduced it to below normal levels (4).
4) Blood plasma lipid (fat) peroxidation was significantly depressed in old mice (19-20 month) fed a derivative of He Shou Wu for four months. At the end of the study, peroxidation levels were equivalent to three-month-old mice. "If we translate this to human age, it would mean a 60-year-old human's blood can be as young as that of a 6-year-old if they consume He Shou Wu continuously for 10 years." 2,3,5,4-tetrahydroxystilbene-2-O-β-D-glucopyranoside is considered to be the active ingredient that lowers blood plasma lipids levels (2).
5) Lowers blood viscosity (stickiness) thereby increasing blood flow rates (2).
So as can be seen, using our health-consciousness to supply our blood with the ability to carry out its tasks day in and day out is being respectful of the great and amazing whole system that we are.
And in doing this, we receive the multitude of health benefits it can provide us in return.
He Shou Wu is an amazing herb, truly astonishing in the benefits it bestows on those who respect and use it. The blood-promoting capacity of it is just one aspect of this multi-dimensional plant and in the future we will discuss more of them.
For this reason, Lost Empire Herbs carries He Shou Wu extract in the acknowledgement of its powerful therapeutic effects and as an amazing herb to build blood.
Sources:
1) Radiolab.org, Season 12, Episode 1
2) He Shou Wu – Polygonum multiflorum
Latest posts by Zane Christopher
(see all)