Which one should I get, shilajit powder or shilajit resin?
In this video, I talk about some of the differences between these two different types.
First of all, both are great, just a bit different.
The shilajit resin is a little higher quality. It is found up higher in the Himalayan mountains (ours comes from 14,000 ft. up), and takes very minimal processing to be in the form you receive. It is basically just filtered through cotton cloth.
It being a resin, it is not your typical supplement pill, nor even a powder or tincture. It kind of tastes like tar, which some people find they come to enjoy. But if you don't like the taste, since it is typically consumed straight, this might not be the pick for you.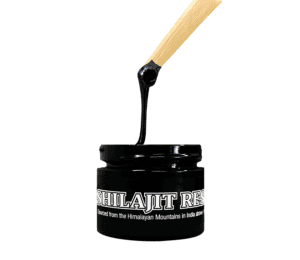 The shilajit powder is still high quality. But it comes from slightly lower in the mountains at 10,000 feet. Here is goes through a slightly more intensive processing to yield the final powder (though it's still not that many steps).
Shilajit powder still has a strong taste, but here it doesn't have the resinous consistency. With the powder, you can easily mix it with other powders and into things like shakes and smoothies. Beware that too much can overpower any other tastes though.
It is for this reason that you'll find our shilajit powder inside of our Phoenix, Hercules, Titan and Thor's Hammer formulas.
Beyond its many effects it is considered a potentiator, something that makes anything you take with it more powerful.
In the end, it is likely to come down to a personal choice. I would recommend you try both the shilajit powder and resin and find which one you like best.
For more information, you can read the product detail descriptions for each of the varieties above.
Also, be sure to check out The Comprehensive Guide to Shilajit here.
Latest posts by Logan Christopher
(see all)