Blue Vervain has been called "Liquid Xanax" because of its effects. But that might be better termed "Liquid Valium", because just recently I stumbled across some preliminary research that actually compared the Blue Vervain to benzodiazepines, the class of drugs in which Valium and Xanax exist!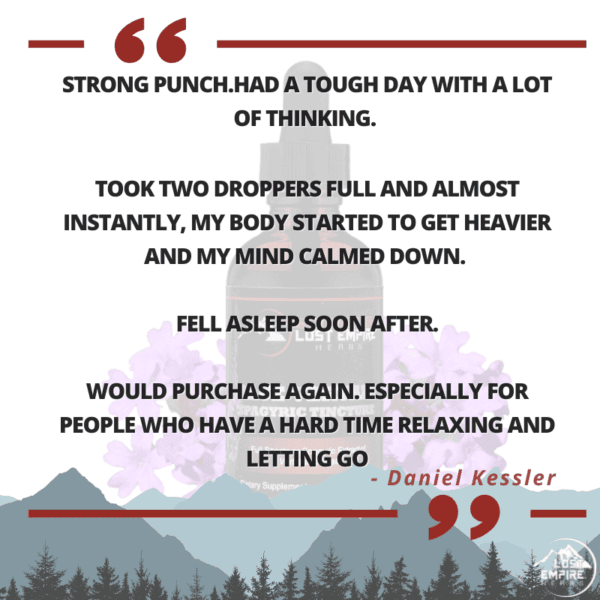 Obviously, we've got to be quite careful in comparing herbs to drugs for a number of reasons. I'll be the first to say Vervain is not quite as strong as the drug, but being able to calm people's anxieties often immediately has given it that reputation.
But let's dive into the research…
Vervain vs. Valium on Sleep
In a paper called "Hypnotic effects of total aqueous extracts of Vervain hastata (Verbenaceae) in rats" Blue Vervain's effects on sleep were tested.
Yes, it's only a rat study, but something we have to work with what is available.
A controlled group was given distilled water, but there were two treatment groups given different quantities of Blue Vervain, as well as a treatment group given diazepam (the generic form of Valium).
The Blue Vervain groups, in this case a water extract was used, fell asleep faster and had more of both non-rapid eye movement and rapid eye movement sleep.
The larger dose of Blue Vervain (1000 mg/kg) helped the rats fall asleep just as quick as the diazepam.
And it actually increased total sleep time more than the diazepam!
So in this case, better than benzos.
This study also found that that Blue Vervain is active on the GABA-A – benzodiazepine receptor which is why it has some of these effects. Specifically, they used another drug that blocks this receptor in order to reverse the effects.
Neither is this the only study looking at such things. Another study sought the specific compounds in play, "Hastatoside and verbenalin are sleep-promoting components in Verbena officinalis".
This study is done with Common Vervain (Verbena officinalis), which is used interchangeably with Blue Vervain (Verbena hastata). These contain the same compounds therefore this study applies to the different species.
In this study three components of Vervain where analyzed. These were:
Hastatoside (an iridoid)

Verbenalin (another iridoid)

Verbascoside (a polyphenol)
These compounds were orally administered to rats, and then their sleep was analyzed by EEG. Both of the iridoids, hastatoside and verbenalin, increased:
Total time of non-rapid eye movement sleep

Delta wave activity during non-rapid eye movement sleep
In plain English, the rats slept longer and deeper. (Meanwhile, the verbascoside polyphenol did not change sleep at all.)
Interestingly, there was a lag time from the administration. Though I often talk about the instantaneous bitter nervine effects of Blue Vervain, here the sleep improved about 3 to 5 hours after administration at lights off time.
In a review of Verbena the following was said regarding this study, "Hastatoside and verbenalin acted similarly to benzodiazepines, extending the duration of the NREM phase; however, unlike these drugs, they did not adversely affect the activity of delta waves in the brains of the rats studied." 
Again, this is just some rat research. But I found it quite fascinating that the effects were equal to or even better than benzos. The herbal world is powerful. And here, you don't have any of the dependency and addiction potential of those drugs. Amazing stuff, ain't it?
Vervain vs. Valium on Convulsions
This next part comes from Anticonvulsant Effects of Aerial Parts of Verbena officinalis Extract in Mice: Involvement of Benzodiazepine and Opioid Receptors.
Like one of the studies mentioned above, this study is done with Common Vervain (Verbena officinalis), which is used interchangeably with Blue Vervain (Verbena hastata). These contain the same compounds therefore this study applies to the different species.
This study was looking at convulsions. Now, I know this may not be as applicable to you as sleep was, but I've got to cover what the research shows.
One of the earlier studies saw either a water extract or isolated compounds used. This study used an ethanolic extract, aka a tincture, which makes it more directly applicable to the one we offer.
Unfortunately as is the case in so much research these rats were tortured with convulsions being administered through electroshock or drugs (PTZ).
In the former case, the largest dose of Vervain extract worked just as well as diazepam in an anticonvulsant effect.
In the latter case, the largest dose of Vervain extract worked well but not quite as strongly as diazepam. It protected from death fully but only 83% from seizures.
Again here we find that "this effect may be related to benzodiazepine receptor activation."
Liquid Valium may be more than just a name, as this research shows the biological mechanism is just the same.
But that's not all. Furthermore, this research found that the extract was also active on opioid receptors.
Benzos. Opioids. Part of me cringes comparing herbs to these destructive forces…
Which brings me to what is perhaps the best part.. "The extract showed no toxicity".
Benzodiazepines are strong drugs. They're addictive and can lead to dependency issues and harsh side effects, including when withdrawing from them, up to and including death.
In fact, they kill more people than heroin each year.
And we're still in the midst of the opioid epidemic.
These herbal extracts have no such issues.
You may not need any help with convulsions, especially those brought on by electroshock or drugs, but if you need some support in your mood, in anxiety, in sleep, in being able to relax and calm yourself down, then make sure to give Blue Vervain a try.
Latest posts by Logan Christopher
(see all)