Of all the various problems that may affect men, problems with sexual drive tend to be something that troubles them greatly. The problem is often magnified due to hesitation on the part of the person to come forward with the problem and find solutions. No guy enjoys admitting such issues. But there are indeed a lot of measures one could opt for in order to combat problems with the sexual drive. Shilajit and ashwagandha are two common Ayurvedic remedies for helping combat such problems. Given below are more details about them.
About Shilajit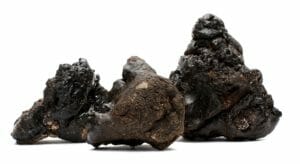 Shilajit is a mineral substance that comes out of the Himalayan mountains. This particular substance has been used in various Ayurvedic concoctions and has been used for thousands of years for treating various problems.
Shilajit has very potent bio generative qualities and helps to accelerate cell regeneration. It is a great purifier of blood and can make joints stronger.
And one of the most well known benefits of Shilajit is without a doubt its effects on the sexual drive. Shilajit helps the body return back to its healthy baseline, and even beyond it. This means it can assist in a healthier libido, and thereby helps men avoid problems in bed.
You can find different qualities of shilajit from many places. Here, we have both a resin and a powder available. For much more information please check out our Comprehensive Guide to Shilajit here.
About Ashwagandha
Ashwagandha is a more traditional flowering plant herb, of which the root is used, and is one of the most popular in Ayurveda. Still, the qualities of this herb are not known to everyone.
This herb has powerful restorative properties and has been known to provide an ultimate boost to the immunity of a person taking it.
The role of ashwagandha has also been known for its assistance in sexual function. Studies have shown that ashwagandha can potentially increase the sperm count in a man, thereby making him more fertile and sexual.
It's biggest role in this function may be in how it can assist the body in lowering the impacts of stress. Stress, whether physical or mental, can be a limiting factor in sexual performance.
[pt_view id="9fd16828iv"]
The Combination of Shilajit and Ashwagandha
As stated above, both shilajit and ashwagandha can be your allies in battling any problem in sexual drive. This is why, there are many Ayurvedic formulas, which tend to use a combination of these two, in order to bring about better and faster results. Since each of the ingredients are great by itself, the combination ends up being a highly powerful tonic. You can combine these two substances in a powder form by yourself or simply purchase ready-made tonics. But it is important to choose only the ones which have great quality of shilajit and ashwagandha.