Two of Our Best Sleep Enhancing Herbs
Sleep is a vital ingredient to a healthy animal. More so then is expounded on in our society. It is probably the third most vital thing that needs to take place for us to even survive, after breathing and drinking water! For something that is such a necessity in our lives, we sure don't seem to get enough of it.
This graph shows the average number of hours of sleep we are suppose to get: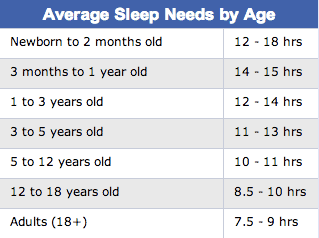 How often do you get 9 hours of sleep?
And keep in mind that this is just average sleep. It does not take into account illness or stress (physical or otherwise) that requires extra sleep to speed recovery from.
This graph might be an older one but the trend is still there showing the growing epidemic of sleeplessness our society promotes:
Sleep is essential for the proper balancing of our hormones, essential for recovery from strenuous activity, essential in forming memories and learning new skills, and on and on. Everyone knows this but many of us think we can get by and simple ignore this.
A few days of waking up an hour early won't kill you, right?
That is the trap we fall into that can easily lead from days to weeks to months and maybe even years of such behavior. We think we can always catch up later when we have a smaller to-do list and more free time.
If you do any high-level physical training, even more restful sleep is needed then the average person! It becomes an important means to counteract overtraining, which is so much easier to fall into without enough sleep. A large portion of injuries could be prevented with just more rest to recover from pushing so hard every day.
We at Lost Empire Herbs believe that sleep is basically an essential nutrient the body needs to consume. Essential meaning it can't create sleep on its own like certain amino acids. We must actively cultivate it in our lives to get it.
This is why we are offering this small sleep bundle.
Ziziphus
In the Chinese Medical system, Ziziphus is held to be the most sedative of the plants used. It is held in high regard
for this effect, being the primary ingredient in many formulas that are geared towards insomnia.
This herb has been used for a very long time with insomniacs because of its ability to keep an individual in a state of deeper sleep. This may have to do with its effects on the neurotransmitter GABA3. GABA is essential for sleep because it basically turns everything 'OFF.' As an inhibitory neurotransmitter, the more of this in the brain compared to acetylcholine, the more likely you will be asleep.
In plain speak, Ziziphus promotes restful sleep. If you do not change anything in regards to your sleep habits, this simply means more rest from the same amount of sleep. Who wouldn't want that?
Ashwagandha Tincture
Ashwagandha is good for many great things, sleep being just one of them. It has been found to not only moderate the effects of lost sleep but also protect the body against the "associated oxidative stress" that its loss brings about. [1]
One study found that it helped promote sleep in rodents that have were placed in a sleep disturbed state by cutting down on the amount of times they woke during their sleep. [2]
This means more restful sleep, especially for those that unknowingly wake up multiple times throughout the night. If you are known to snore, there is a good chance these minor wake ups are occurring!
Combine these too herbs and you very well might sleep the best you ever have!