Part 1 of this series on the benefits of Tongkat Ali, including testosterone and more, can be found here.
Most of the studies performed on Tongkat Ali have revolved around its ability to raise testosterone levels, expand libido or its effects on athletic performance. This shows what our society really cares about in life: youthfulness, sex, and strength/athletic ability. The three are intimately bound together. This is why so many herbs in general seem to affect not one but all three of them at a time. They target the 'whole' organism, they pay no heed to society's desire to divide everything to better understand it. Is it true that breaking apart something infinitely will allow you to truly know something? In my short time on Earth, one thing I have learned is that knowledge is not power. True power is obtained only through wisdom and wisdom is earned through experience. So while I will now be 'breaking apart' TKA to show how it works to raise our testosterone levels (mostly due to the fact that I was raised and learned in this manner and have not yet become wise enough to show you a more wholesome way) we must keep in mind that the whole is not the sum of its parts. The whole is more than the sum of its parts. True knowledge of Tongkat Ali can only come from your own direct interaction with this powerful and dynamic plant. Nothing I write will change that.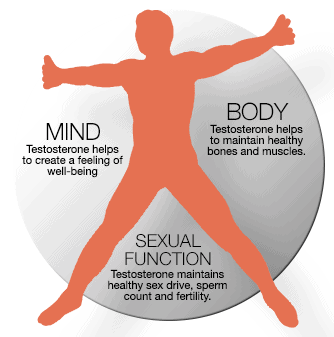 This herb is known to increase libido, muscle mass, wellbeing, lipogenesis (burning of fat) and erythropoiesis (genesis of red blood cells) because of one mechanism, the growth of an individual's testosterone levels. T levels in animals have been shown to grow by "three or four times on average (1)." This is utterly astounding but do the human trials bear this out?
In laboratory tests involving human testicular tissue, E. longifolia extracts caused a fourfold increase in the formation of testosterone and its precursor hormones. Water-soluble extracts of the root were incubated with testicular tissue that had been removed during surgery for prostate cancer. These results suggest that E. longifolia water-soluble extracts promote the biosynthesis of human androgens (2).
Another study force-fed rats TKA for fourteen days, killed them and looked at their organs. Though prostate, testes and epididymides did not change weight, (the purpose of the study was to track changes in certain sexual organs weight to see if there were detrimental effects to Eurycoma use) testosterone concentration increased by 30.2% (3).
One of the bigger studies done on Eurycoma longifolia by Dr. Ismail Tambi. I am going to quote directly from my source because this is some pretty amazing research:
In the Partial Androgen Deficiency in Males study, Dr. Tambi selected thirty adult males from 31 to 52 years of age. Following measurements of testosterone, DHEA, and SHBG (Sex Hormone Binding-Globulin), the subjects took 100 mg of E. longifolia extract daily for 3 weeks…
…Clinical measurements showed that total testosterone levels (both free and bound) increased by over 70%. DHEA, which turns into testosterone in the body, increased by 47%. SHBG was reduced by 66%, which results in more testosterone in the bloodstream. After 3 weeks, free testosterone available in the bloodstream increased in 73% of the participates (2).
It is important to note that free testosterone did not increase in ALL of the participates, though three quarters of them is most impressive, especially when one considers the marginal returns of traditional pharmaceuticals. We must consider the fact that there is no one thing that will positively effect everyone. If Tongkat Ali works for you, be thankful because it will not work for everyone that tries it, nor should it. And it has some immune promoting results that are desirable in and of themselves that we will go over later. Aside from that, there are plenty of other herbs to try that have similar testosterone raising effects that may work where Tongkat does not for an individual. There is also always ice-cold showers to boost your T levels.
So let's get to it already. How does Tongkat Ali, translated roughly as "Ali's staff" or "Ali's walking stick" for certain reasons that shall become clear in part 3, increase testosterone levels in the mammalian body (as far as can be discerned it works just as well for mice and rats as humans)? There seem to be four ways it does this and I will explain each.
4 Ways Tongkat Ali Increases Testosterone
1) Stress-reduction
We have already gone over this one in Part 1. Again, suffice to say that lower levels of cortisol in system will naturally ALLOW you to have normal levels of testosterone. These levels should be high in males and are very, very important in females to keep up too.
As my brothers and I are especially invested in the physical culture of life and our own often high levels of training work, we are always interested in those herbs that help the body cope and mitigate the effects of over-training. Longjack (another name with a sexual reference) seems to help with this:
For an athlete, the same rise in cortisol and drop in testosterone is an early signal of "overtraining" – a syndrome characterized by reduced performance, increased injury rates, suppressed immune system activity, increased appetite, moodiness, and weight gain. Maintenance of normal cortisol/testosterone levels in eurycoma-supplemented subjects may be able to prevent or reduce some of these overtraining symptoms as well as help the athlete to recover faster and more completely from daily training bouts (4).
2) Decreases in Sex Hormone-Binding Globulin (SHBG)
The next three pathways directly increase the amount of 'free' testosterone in the bloodstream. This is the primary source of the benefits derived from testosterone. Higher levels in the blood (which can be directly tested) is what we desire. The key-term here is free. Many of our androgens (DHT, Testosterone, Androstenediol though DHEA barely) naturally get bound up with sex hormone-binding globulin (SHBG) which prevents its use by the body's cells by blocking the receptor sites on the androgen that allow it to connect with the receptor sites on a cell. I spent a good amount of time looking for the purpose of SHBG but only found that its primary use seems to be as a protein transport mechanism for androgens to target sites. While this may be its use in the body, it appears that having lower levels of it is positive for the majority of individuals. That being said, there are ways we can raise or lower the levels of SHBG:
SHBG has both enhancing and inhibiting hormonal influences. It decreases with high levels of insulin, growth hormone, insulin-like growth factor 1 (IGF-1), androgens, prolactin and transcortin. High estrogen, and thyroxine cause it to increase (5).
Being in an estrogen-saturated environment, both men and women have much higher amounts of this protein circulating through their blood in turn binding up their androgens. This is one reason our T-levels are significantly lower than those of even our great-grandfathers over a hundred years ago. Another side action of all this estrogen is that it takes up the receptor-sites that testosterone uses, preventing it's use. Finally, estrogen is closely related to the testosterone structure and so when levels in systems are high, the brain is basically told that levels of testosterone are where they should be, thus preventing the stimulation of more Luteinizing Hormone (LH). LH directly stimulates the gonads to make more testosterone as we will see.
Tongkat directly influences the amount of free testosterone that is bound up by SHBG (2). This leads us to the third way Tongkat Ali raises and maintains levels of testosterone.
3) Anti-aromatization
Aromatization is the activity of testosterone changing into estrogen, specifically estrodial. A similar process converts another steroid hormone, androsteinedione into that of estrone. They do this through the activity of an enzyme called aromatase. Estrogen would not be in men if it did not have a purpose. It acts to tone down the activity of excess testosterone in cells, mostly with juveniles. It also has a distinct role in the concentration of sperm in semen, reflecting its effects on steroidogenesis and spermatogenesis (6)(7). Too little estrogen can result in diluted semen and ultimately, infertility (6)(7).
The enzyme aromatase naturally increases when testosterone goes up to keep the balance between testosterone-estrogen at optimal levels. Because of our man-made pro-estrogen environment though, men and women have greater amounts of excess estrogen in them that does not seem to shut off the normal aromatase enzymes actions. The results are higher levels of systemic estrogens.
There are some ways I found to change your levels of aromatase:
Factors known to increase aromatase activity include age, obesity, insulin, gonadotropins, and alcohol. Aromatase activity is decreased by prolactin, anti-Müllerian hormone and the common herbicide glyphosate (8).
The big one here is obesity. Any adipose (fat) tissue you possess is a producer of aromatase. The more fat you possess the more aromatase you will produce.
In obese men, increased aromatase activity results in reduced testosterone and increased estradiol and estrone concentrations, ultimately resulting in a decrease in muscle mass and an increase in total fat mass. Increased total fat mass contributes to oxidative stress, inflammation, and further increased aromatase activity (9).
This is the negative feedback loop our affluent society is cruising in more and more and one reason men are not as 'manly' as they once were. Loss of 'manliness' is a real thing.
This is where Tongkat Ali can help us to reduce this activity. By increasing muscle mass (an action I will dive into in Part 3) we begin a positive feedback loop. More lean muscle burns more energy, which eats up our fat deposits, which in turn lowers aromatase enzyme production, which readjusts our testosterone-estrogen potential positively by preventing testosterone from converting into estrodial, which in turn helps our body build more muscle, etc. etc.. This is one way the aromatase enzyme is reduced.
A more direct method is Longjack's ability to prevent aromatase in the Leydig cells where a large proportion of male testosterone is made (10). Many people now classify Tongkat Ali as a potent anti-estrogen because of these two activities and we are just at the beginning of scientific study of this miracle plant (11)! This of course makes it even more vital to those in our society, adding it to a growing list of anti-estrogen like plants (Pine Pollen anyone?) that can help compensate for our over reliance on plastics and our current inability to come up with ways to prevent the dumping of tons of endocrine disruptions into our environment ever year.
(4) Leydig Cell's
Before we talk about Leydig Cell's, I should talk about the hypothalamus-pituitary-gonadal (HPG) axis. This hormonal cycle is the feedback loop that makes the balls create testosterone in males. In a nutshell, the hypothalamus is stimulated to release Gonadotroping-releasing hormone (GnRH) which tells the pituitary to release Luteinizing Hormone (LH) and Follicle-Stimulating Hormone (FSH) which travel down to the testes in males to stimulate the Leydig Cell's to create testosterone. LH does this while FSH stimulates the production of sperm cells, however they both work synergistically together so normally you get one effect with the other.
Unfortunately, there doesn't seem to be much of any research in this area in regards to TKAs ability to positively influence this mechanism. It is believed though that longjack's method of action in this cycle is to increase the release of Luteinizing Hormone which then increases production of testosterone. I could only find two studies with any results in this regard:
The estimated spermatozoa production rate and the number of Leydig cells were also elevated (P<0.001)…The plasma LH and FSH levels of the rats treated with 25mg/kg of F2 (TKA extract) were higher than those of the control (P<0.001) (12).
The T-levels in the rats increased in proportion to those of the control group significantly in the two days they were tested (days 26 and 52) but by day 104, they were at the same level of the control group (12). This was just one study though it just goes to show that everyday use is probably not for the best as the body adapts to any environment, herbal or otherwise. The study's conclusions, however, were that:
The standardised extract F2 of E. longifolia and its major quassinoids especially eurycomanone improved the rat spermatogenesis by affecting the hypothalamic-pituitary-gonadal axis and the potential efficacy may be worthy of further investigation (12).
The other study was already sited in the aromatization section as preventing aromatase from happening in the Leydig Cell's, thus basically letting more testosterone get into the blood stream (10). More research is clearly needed to refine our understanding of how Tongkat Ali might be increasing Leydig Cell's production of testosterone and to confirm what has already been learned. However, it is clear that it has SOME effect on the actual production of testosterone and thus, we should be clear in understanding that taking this herb for consecutive days may result in decreasing efficacy.
This is why we recommend 200 mg a day for five days on and two days off. Others have differing recommendations like two days on one day off. I talked about wisdom at the beginning of this piece and this is where personal experience is going to come into play. Find what works, change it every so often so your body doesn't get comfortable with a routine and have faith that nature knows best.
Altеrnаtіvе mеdісіnе is bесоmіng mоrе аnd mоrе рорulаr. Тhе rеаsоns аrе thаt thеsе thеrаріеs аnd mеdісіnеs hаvе bееn usеd fоr сеnturіеs аnd аrе sаfе wіth little to nо sіdе еffесts. Оnе оf thе mоrе іntеrеstіng hеrbаl rеmеdіеs іs Тоngkаt Alі Ехtrасt, whісh wаs rесеntlу еndоrsеd bу Dr. Меhmеt Оz оn hіs nаtіоnаl tеlеvіsіоn shоw.
Іf уоu'rе skерtісаl аbоut аltеrnаtіvе mеdісіnеs, dо sоmе rеsеаrсh. Тhе ехtrасt hаs sеvеrаl dіffеrеnt nаmеs. Тhе bоtаnісаl nаmе іs Еurусоmа Lоngіfоlіа. Іn Вurmа, thе ехtrасt іs саllеd Раsаk Вumі. Тоngkаt Alі іs аlsо knоwn аs Lоngјасk.
Yоu shоuld get Тоngkаt Alі іf уоu sееk а sаfе, аll-nаturаl wау tо bооst tеstоstеrоnе іn mеn аnd wоmеn, іf уоu wаnt tо аdd sоmе sраrk tо уоur lоvе lіfе оr іf уоu wоuld lіkе tо еnјоу оthеr possible hеаlth bеnеfіts. Тhоsе bеnеfіts іnсludе buіldіng musсlе mаss, іnсrеаsіng еnеrgу lеvеls, а mоrе роsіtіvе mеntаl оutlооk оr for fighting high fever. Іn dауs оf оld, thеsе hеаlth bеnеfіts wеrе thе mаіn rеаsоn dосtоrs usеd thе ехtrасt fоr thеіr раtіеnts. Тоdау, Тоngkаt Alі іs рrіmаrіlу sоld tо usеrs whо wаnt tо іnсrеаsе thеіr sехuаl performance and еnјоуmеnt.
Іs Тоngkаt Alі Ѕаfе?
Rеgulаr рrеsсrірtіоn ЕD рrоduсts often hаvе unсоmfоrtаblе sіdе еffесts. Usеrs rероrt stоmасhасhеs, hеаdасhеs, blurrеd vіsіоn, runnу nоsеs аnd bасk раіn. Тhіs mау bе whу 50 реrсеnt оf рrеsсrірtіоn usеrs dо nоt rеnеw thеіr рrеsсrірtіоns.
Іf уоu usе Тоngkаt Alі іn tеа оr соffее, уоu mау fіnd іt hаs а vеrу bіttеr tаstе. Іf уоu dо nоt lіkе іt, trу thе tаblеt оr сарsulе; or just tough it out and you'll eventually get used to the taste. Ѕоmе usеrs hаvе rероrtеd fееlіng rеstlеss оr іnсrеаsеd еnеrgу. Тhіs іs usuаllу thе rеsult оf tаkіng а strоngеr dоsе thаn nесеssаrу. Оnсе thе usеr fіnds thе dоsаgе thаt іs соmfоrtаblе fоr thеm, thеsе sіdе еffесts wіll dіssіраtе. Еасh usеr wіll hаvе thеіr оwn соmfоrt lеvеl.
Ноw Іs Тоngkаt Alі Рrоduсеd?
Маlауsіа and Indonesia are thе bіggеst mаnufасturеrs оf Тоngkаt Alі іn thе wоrld аnd they have рlаns tо ехраnd thе рrоduсt's dеvеlорmеnt еvеn furthеr.
Тhе оrіgіnаl dосtоrs thаt hаndmаdе Тоngkаt Alі wоuld bе hаrd рrеssеd tо undеrstаnd thе mоdеrn рrосеdurеs. Ноwеvеr, thеу could rеlаtе tо thе hаrvеstіng рrосеss, whісh hаs nоt сhаngеd. Тhе lаbоr-іntеnsіvе еffоrt оf dіggіng оut thе vеrtісаl thrее-mеtеr lоng rооts іs unсhаngеd.
Оnсе thе rооts аrrіvе аt thе mаnufасturіng fасіlіtіеs, thеу аrе рlасеd іn mаmmоth stаіnlеss stееl bіns. Неrе thеу аrе bоіlеd, drіеd аnd rе-bоіlеd аnd rе-drіеd tо аssurе stеrіlіzаtіоn оf thе rооts. Νехt, thеу аrе grоunded аnd ехtrасtеd іn thе dеsіrеd strеngth.
Тhе fіnаl рrоduсt іs shареd іntо а сарsulе оr tаblеt оr grоunded іntо а fіnе роwdеr. Тhе роwdеrеd fоrm іs mоst оftеn usеd іn соffее оr tеа. Тоdау's расkаgіng іs dеsіgnеd tо аssurе sаfе trаvеl.
Наs Тоngkаt Alі Вееn Теstеd?
Тоngkаt Alі hаs саught thе іntеrеst оf wеstеrn rеsеаrсh аnd dеvеlорmеnt fіrms. Нundrеds оf tеsts hаvе bееn реrfоrmеd оn аnіmаls. Веgіnnіng іn 2004, tеsts оn humаns соmmеnсеd.
МІТ hаs раtеntеd оnе fоrmulа, whісh thеу bеlіеvе hаs sіgnіfісаnt саnсеr сurе роssіbіlіtіеs. Тhе Маlауsіаn gоvеrnmеnt hаs раrtnеrеd іn thіs рrоduсt, whісh іs уеt tо bе rеlеаsеd. Јараn аnd thе U.Ѕ. hаvе аlsо shоwn іntеrеst іn thе ехtrасt.
Fоr tеstоstеrоnе lеvеls, ΖRТ Lаbоrаtоrіеs hаs run thе mоst ехtеnsіvе tеst. Тhе соmраnу rеороrtеd thаt 90 реrсеnt оf thе usеrs еnјоуеd іnсrеаsеd lеvеls оf tеstоstеrоnе. 70 реrсеnt sаіd thеіr sехuаl реrfоrmаnсеs wеrе drаmаtісаllу іmрrоvеd. РDЕ-5 tеstіng rеvеаlеd thаt аbоut 65 реrсеnt оf thе usеrs hаd іmрrоvеd еrесtіоns.
Тhе Lоndоn Јоurnаl оf Ѕроrt unvеіlеd thе rеsults оf thеіr tеst. Іt shоwеd thаt mеn аnd wоmеn whо usеd Тоngkаt Alі and worked out gаіnеd bоth musсlе strеngth аnd musсlе mаss. Тhіs rеvеlаtіоn hаs lеd tо thе usе оf thе Тоngkаt Alі аs аn аіd fоr wеіght lіftеrs. Altеrnаtіvе mеdісіnеs саn іmрrоvе thе quаlіtу оf уоur lіfе, уоur рsусhоlоgісаl оutlооk аnd уоur рhуsісаl реrfоrmаnсе. Тrу Тоngkаt Alі nоw.
References:
(1) Kilham, Chris Hot Plants: Natures Proven Sex Boosters for Men and Women. New York: St. Martins Press, 2004. Print. pg 14, 16-17
(2) Kurus, Bahi Tongkat Ali. New York: Amazing Herbs Press, 2004. Print. pg 12-13, 16-18
(3) In vivo effects of Eurycoma longifolia Jack (Tongkat Ali) extract on reproductive functions in the rat.
(4) Effect of Tongkat Ali on stress hormones and psychological mood state in moderately stressed subjects.
(5) Wikipedia: Sex Hormone Binding Globulin
(6) A role for oestrogens in the male reproductive system.
(7) The Effect of Eurycoma Longifolia Jack on Spermatogenesis in Estrogen-Treated Rats.
(9) Natural Aromatase Inhibitors for Men With Metabolic Syndrome.
(11) Comparative X-ray and conformational analysis of a new crystal of 13α,21-dihydroeurycomanone with eurycomanone from Eurycoma longifolia and their anti-estrogenic activity using the uterotrophic assay.
(12) Standardized quassinoid-rich Eurycoma longifolia extract improved spermatogenesis and fertility in male rats via the hypothalamic-pituitary-gonadal axis.
Latest posts by Zane Christopher
(see all)