Herbs have played an integral role in medicine for centuries, yet somehow they have fallen off the radar in today's Western medical practice. Despite this, scientific research has revealed that the use of herbs has clinical significance in health. InsideTracker, a company that integrates science and technology in order to provide personalized nutrition and lifestyle guidance, utilizes the power of herbs to improve blood biomarkers—objective measures in the blood that are connected to overall well-being and performance.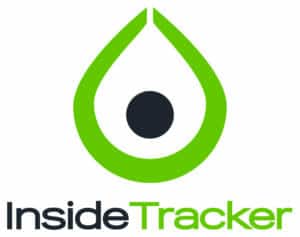 InsideTracker has conducted extensive research on the effects of herbs as supplements on biomarkers. They have effects on a range of biomarkers spanning a wide range from those involved in metabolism to stress. Three such herbs are frequently recommended for InsideTracker users: ashwagandha, garlic, and berberine.
Ashwagandha
Ashwagandha is an adaptogen, a substance or ritual that helps our body deal with the physical manifestations of stress; namely, the hormonal response from our adrenal system. Unlike traditional drugs, adaptogens may not have a known molecular target, meaning that their mechanism of action is not specifically known. Essentially, it seems to affect both the chicken and the egg causes of stress. 
Some research suggests that Ashwagandha directly inhibits the release of cortisol from the adrenals.1 Ashwagandha may also reduce the perception of stress, meaning that very stressful things don't seem as bad when taking Ashwagandha. A proposed mechanism is that Ashwagandha prevents an enzyme, NAPDH-d, from activating during perceived stress, which interrupts the usual neurotransmitter fluctuations of stress.2 
In one study, researchers investigated the effects of Ashwagandha on individuals that categorized themselves as suffering from chronic stress. They completed a perceived stress assessment and serum cortisol tests before and after 60 days of taking 300mg of Ashwagandha twice per day. After the 60 days, those taking Ashwagandha reported a 44% decrease in their perceived stress scores, whereas individuals receiving placebo did not report a significant improvement. In other self-reported measures, individuals taking Ashwagandha reported drastic improvements in perceived depression, anxiety, insomnia, and social dysfunction—roughly a 70% reduction in all of them. Most surprisingly, serum cortisol levels dropped by a whopping 28% compared to baseline measurements.3
Another study measured the dose-dependent response of daily Ashwagandha. Four groups were randomly assigned to receive placebo or differing doses of Ashwagandha per day for 60 days. Across all levels of Ashwagandha dosage, self-reported fatigue, loss of appetite, "feelings of impending doom", inability to concentrate, irritability, forgetfulness, and sleeplessness all significantly improved compared to placebo. Serum cortisol dropped by 30.5% in the 500mg group.4
Garlic

Garlic has been a significant component of Mediterranean, East Asian, and African cultures for centuries. Not only known as a potent flavor contributor in the culinary realm, garlic is also revered for its medicinal abilities including antimicrobial, antiviral, and anticancer properties. The primary organosulfur compound in garlic is alliin. When garlic is crushed or cut, its cell walls are ruptured causing a reaction that turns
alliin to allicin.
Research suggests that allicin is the main source of garlic's health benefits.5 It is found both in fresh garlic and garlic supplements. A typical clove of garlic weighs 4g, is 65% water by weight, and contains around 2mg to 5mg of allicin, depending on clove size. Chewing raw garlic will relay the highest amount of allicin into your body. If cooking garlic, it is most effective to let it set for 10 minutes to one hour after cutting or crushing it in order to fully develop the allicin. It should be cooked for no longer than 5 minutes. Garlic powder does not contain a substantial amount of allicin due to the processing. If you are searching for a garlic supplement, be sure it has additional allicin in order to gain garlic's health benefits. Supplements can range from 100mg up to 2000mg of garlic powder and usually include 1mg of allicin, significantly less than fresh garlic.
Studies have shown that garlic can produce modest effects on the three big lipid markers: total cholesterol, LDL, and HDL. In a meta-analysis, supplementation with garlic reduced total cholesterol an average of 15 mg/dL across 22 different studies, a noticeable decrease. LDL cholesterol was lowered by about 8 mg/dL. The effects were the greatest when over 800 mg of garlic was taken daily for over 3 months.6 HDL cholesterol was shown to increase substantially by 10mg/dL in another study.7 The greatest results were for individuals that had high levels of total cholesterol and LDL or low levels of HDL.
Garlic is thought to decrease the synthesis of cholesterol by inhibiting HMG-CoA reductase, an enzyme essential in the creation of cholesterol from fatty acids. A few other organosulfur compounds in garlic may inhibit other reactions further down the cholesterol synthesis pathway, too. Ultimately, the result is that less total cholesterol and LDL are produced. 8 HDL cholesterol's main role in the body is to remove LDL. It captures LDL and takes them back to the liver before they can become oxidized and form plaques in the arteries. With less LDL to remove, it is probable that more HDL cholesterol will remain in circulation.
Another surprising benefit is garlic's effect on fasting blood glucose. Like cholesterol, the effects on blood glucose are the most dramatic for individuals that have high fasting blood glucose, typically >126 mg/dL. The effects were also more pronounced in obese individuals. In two studies, garlic supplementation was added to the medication of type 2 diabetics. The group with the added garlic reduced their fasting blood glucose 10% more than those on medication alone.9
Garlic's effect on C-reactive protein is also under investigation. C-reactive protein, CRP, is a protein produced in response to inflammation, both acute and chronic. High levels of CRP have been associated with an increased risk of developing certain diseases. Some experimental studies have shown that garlic may reduce CRP; however, larger studies need to be conducted. A particularly interesting study was conducted on pregnant women. Supplementation with garlic for 9 weeks starting at their 27th week of pregnancy reduced CRP by 2.79 mg/L compared to placebo. 10 Another study conducted on firemen showed that garlic combined with coenzyme Q10 reduced CRP by 1.03mg/L. 11 The proposed mechanism is due to garlic's high antioxidant content which increases the production of anti-inflammatory compounds that in turn inhibits inflammatory markers, such as CRP. More research is needed to determine if garlic can actually affect inflammatory biomarkers, but the preliminary research is compelling.
Berberine
Berberine is an alkaloid compound, meaning that it contains mainly basic nitrogen compounds. Plants containing alkaloids have been used as medicinal, recreational and lethal drugs for centuries. Some common alkaloid compounds you may be familiar with are caffeine, codeine, morphine, and nicotine. Berberine is usually found in the roots, stems and bark of plants of the Berberis family, among others.
Long used as an antibiotic in traditional medicine, berberine's effect on modern day chronic disease is gaining momentum. A 2012 meta-analysis including over 1000 type 2 diabetics found that berberine was as effective as conventional oral hypoglycemic treatment for reducing fasting blood glucose.12 Also, when added to oral hypoglycemics, berberine further reduced fasting blood glucose and hemoglobin A1C, a longer-term measure of glucose metabolism. One of the studies included in the meta-analysis found that supplementation with 1.0g of berberine daily for 3 months significantly reduced mean fasting blood glucose by 21% from 126 mg/dL to 100 mg/dL.13
One theory is that berberine activates an enzyme involved in many aspects of energy metabolism called AMPK.14 AMPK increases insulin sensitivity by stimulating glucose uptake by muscles interfering with insulin secretion. Decreased insulin sensitivity is a hallmark of type 2 diabetes. It results in decreased glucose removal from circulation and, therefore, higher fasting blood glucose. AMPK also improves cardiovascular health by encouraging healthy lining of the blood vessels, reducing pro-inflammatory agents, and activating beneficial pathways in lipid metabolism.
In the same meta-analysis, berberine decreased total cholesterol, LDL cholesterol and triglycerides, and increased HDL cholesterol for diabetics. Another study found similar effects in obese individuals without diabetes. In this study, obese men were given 1.5g of berberine daily for twelve weeks, taken in three 500mg doses throughout the day. Total cholesterol decreased by 12% and triglycerides fell by 23%. 15
While herbs cannot replace all pharmacological interventions, the growing body of evidence suggests that they are more potent medicinal vehicles than they are credited and their impact should not be discounted. To quote Hippocrates, "Let food be thy medicine and medicine be they food." Select herbs in combination with optimal nutrition and lifestyle are the keys to health. Are you curious about your biomarkers and what interventions can help advance your health? Check out InsideTracker to how you can improve.

References
Bhattacharya SK, Murugananda AV. Adaptogenic activity of Withania somnifera: an experimental study using a rat model of chronic stress. Pharmacology Biochemistry & Behavior. 2003 June; 75(3): 547–555.

Bhatnagar M, Sharma D, Salvi M. Neuroprotective effects of Withania somnifera dunal.: A possible mechanism. Neurochemical Research. 2009 November; 34(11): 1975–1983.

Chandrasekhar K, Kapoor J, Anishetty S A prospective, randomized double-blind, placebo-controlled study of safety and efficacy of a high-concentration full-spectrum extract of ashwagandha root in reducing stress and anxiety in adults. Indian J Psychol Med. 2012 Jul;34(3):255-62.

Auddy B, Hazra J, Mitra A, Abedon A, Ghosal S. A standardized withanis somnifera extract significantly reduces stress-related parameters in chronically stressed humans: a double-blind randomized placebo-controlled study. Journal of the American Nutraceutical Association.2008; 11(1): 50-56.

Abdullah TH, Kandil O, Elkadi A, Carter j. Garlic revisited: therapeutic for the major diseases of our times? Journal of the National Medical Association. 1988 Apr;80(4):439-45.

Kwak JS, Kim JY, Paek JE, Lee YJ, Kim HR, Park DS, Kwon O. Garlic powder intake and cardiovascular risk factors : a meta-analysis of randomized control trials. Nutrition Research and Practice. 2014;8(6):644-654.

Kojuri J, Vosoughi AR, Akrami M. Efects of anethum graveolens and garlic on lipid profile in hyperlipidemic patients. Lipids in Health and Disease. 2007 Mar 1;6:5.

Liu L, Yeh YY. S-alk(en)yl cysteines of garlic inhibit cholesterol synthesis by deactivating HMG-CoA reductase in cultured rat hepatocytes. Journal of Nutrition. 2002 Jun;132(6):1129-34.

Kumar R, Chhatwal S, Arora S, Sharma S, Singh J, Singh N, Bhandari V, Khurana, A. Antihyperglycemic, antihyperlipidemic, anti-inflammatory and adenosine deaminase—lowering effects of garlic in patients with type 2 diabetes mellitus with obesity. Diabetes, Metabolic Syndrome and Obesity: Targets and Therapy. 2013:(6) 49-56.

Aalami-Harandi R, Karamali M, Asemi Z. The favorable effects of garlic intake on metabolic profiles, hs-CRP, biomarkers of oxidative stress and pregnancy outcoems in pregnant women at risk for pre-eclampsia: randomized, double-blind, placebo-controlled trial. Journal of Maternal, Fetal and Neonatal Medicine. 2014 Nov 7:1-8.

Hatono S, Jimenez A, Wargovich MJ. Chemopreventive effects of S-allylcysteine and its relationship to the detoxification enzyme glutathione S-transferase. Carcinogenesis. 1996 May;17(5):1041-4.

Dong H, Wang N, Zhao L, Lu F. Berberine in the treatment of type 2 diabetes mellitus: a systemic review and meta-analysis. Evidence Based Complementary and Alternative Medicine. 2012:591654.

Zhang Y, Li X, Lui W, Yang J, Zhu N, Huo L, Wang M, Hong J, Wu P, Guoguang R, Ning G. Treatment of Type 2 diabetes and dyslipidemia with the natural plant alkaloid berberine. Journal of Clincal Endocrinology and Metabolism. 2008 Jul;93(7):2559-65.

Winder WW and Hardie DG. AMP-activated protein kinase, a metabolic master switch: possible roles in type 2 diabetes. American Journal of Physiology. 1999 Jul; 277(1): E1-10.

Hu Y, Ehli EA, Kittelsrud J, Ronan PJ, Munger K, Downey T, Bohlen K, Callahan L, Munson V, Jahnke M, Marshall LL, Nelson K, Huizenga P, Hansen R, Soundy TJ, Davies GE. Lipid-lowering effect of berberine in human subjects and rats. Phytomedicine. 2012 Jul 15;19(10):861-7.
Latest posts by InsideTracker
(see all)