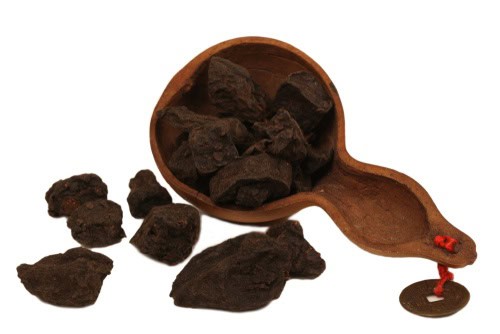 He Shou Wu is a well-known herb in traditional Chinese medicine which is often used as an anti-aging remedy and for getting back the natural color of hair in people with gray hair issues amoung other things!
In this article, we will cover the benefits of He Shou Wu, how to source high-quality product, and reported side effects.
Keep in mind, He Shou wu is a great herb and if used as directed has supported many people with their health. To learn about the benefits of He Shou click here.
He shou wu benefits are well-documented but many wonder "what are the side effects of he shou wu?"
Let's get into those as soon as we answer a common question..
Is He Shou Wu the same as Fo-Ti?
No, it isn't. Many believe that He Shou Wu is the same type of remedy as Fo-Ti, which is simply not true. Fo-Ti is a commercial product which can have severe side effects and mess with estrogen and testosterone levels, but fortunately the all-natural herb He Shou Wu may only cause mild side effects.
What are some of those Side Effects?
He Shou Wu Side Effects
The first side effect in a form of a loose stool is only possible in people sensitive to He Shou Wu or the ones who take too much of it. He Shou Wu contains emodin which acts as a liver protective agent, has been shown to be anti-cancerous but it's also an all-natural laxative. In any case, diarrhea usually occurs from taking the raw, unprocessed root form of this herb, and in large quantities.
A small percentage of people are sensitive to He Shou Wu extract and in addition to diarrhea, they may notice a skin rash as well. It also occurs when large doses of this herb are taken and this side effect is recorded and confirmed.
In those who take very high doses of this herb (15 or more grams, which is 4-5x more than recommended), there is a possibility of extremity numbness. This uncomfortable side effect may happen after days of ingesting more than 15g of this otherwise very beneficial herb.
Even though He Shou Wu doesn't really increase estrogen levels, it mimics the effect of this hormone in women and also contains a couple of substances which may stimulate cancer growth. For that reason, women who are battling some types of cancers should avoid He Shou Wu.
In large doses, He Shou Wu can be toxic for the liver and cause issues like abnormal function, jaundice and even hepatitis. These are, however, very rare side effects of He Shou Wu.
One of the best ways to protect yourself from these unwanted He Shou Wu side effects is to take a high-quality product in the first place and follow directions. We hope the video above will be of great help in that regard.
At Lost Empire Herbs we're extremely proud of our sourcing. We invite you to check out our product page here to better understand why we think our sourcing and extraction processes are the very best! Then you can enjoy all the benefits of He Shou Wu extract and leave the side effects in the dust.