Got this question about sexual recovery time for men the other day:
"I am a 49 year old man and I was wondering if any of your products help with sexual recovery. Too often, when my wife and I have sex, I am "one and done" so to speak while she still wants more. If you have a product that helps with that issue, please let me know."
There are a couple ways of tackling this.
One is to extend the time before you reach orgasm.
The second is to work specifically on the sexual recovery so that after the above occurs, you can get right back into it.
Extending Time
There's the old method of thinking about baseball but I wouldn't recommend that. It takes you out of the act and thus is less pleasurable.
There's also the two condom trick or numbing creams…but again those make it less pleasurable. (Plus, numbing cream down there doesn't sound like a good idea to me. What other chemicals are in such a thing?)
Instead, breath is a big key to lasting longer…and it's free!
There are Daoist methods of becoming multi-orgasmic as a man, where you can separate out orgasm from ejaculation. These mostly involve breath and circulating of energies.
Here's the good news. Even if you don't reach multiple orgasms, just limited practice of this will likely help you to last longer and have more control.
The most famous book on the subject is The Multi-Orgasmic Man by Mantak Chia & Douglas Abrams.
A book I liked even more on the subject is Taoist Sexual Meditation by Bruce Frantzis. (If you've read the above and didn't have great results with it, especially try this later one as it comes from a different style and thus techniques are a fair amount different.)
Some herbs may help with this area, but they tend to be the same ones I'll talk about coming up, so let's move into the next part.
Lowering Sexual Recovery Time
After ejaculation you enter into what is called a refractory period. Part of this is some big hormone shifts. Notably prolactin shoots upward. As does serotonin.
Prolactin was originally found to be important in lactation, hence the name. But, if you haven't noticed by now, hormones tend to do a whole bunch of different things. While reductionist science would love one chemical to one function that is not how biology operates. In other words, this hormone is important to men, without lactation behind involved. (More about many other functions of prolactin here.)
Research has shown that prolactin levels directly correlate with both the refractory period and satisfaction after sex. In general, high prolactin levels mean a longer refractory period.
Interestingly enough prolactin levels have been shown to go as much as 400% higher with sexual intercourse, as compared to masturbation.
But be careful. Too low of prolactin can lead to sexual problems as well, including less satisfaction. As with all hormones there is an ideal middle ground.
Herbal Assists in Recovery Time and More
Prolactin tends to be inversely correlated with dopamine. And dopamine can be supported through its precursor L-dopa as found in Mucuna. There may be other components in Mucuna that help with this, but the dopamine pathway is fairly well known.
One small study found reductions in prolactin with Mucuna supplementation (not to mention testosterone increases, though this was in infertile men.)
I'll also point out Thor's Hammer has Mucuna is one of the five ingredients inside. There's a lot going on with sexual function including the refractory period. Personally, I feel like Horny Goat Weed, also in this formula, makes me last a bit longer without trying to do so. But that might just be me.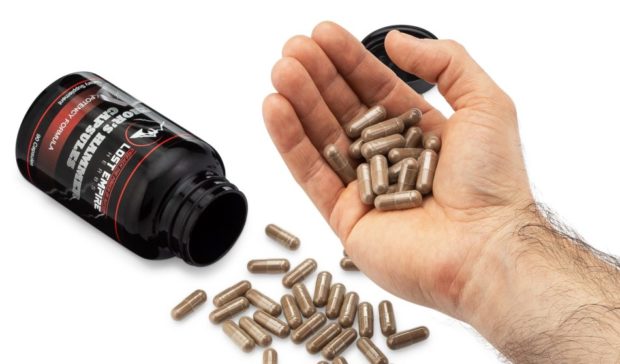 Different people get different results, or sometimes none at all, but if you're looking to add more "oomph" to your sex life in some way, this is a great formula to try out. If it works great! If it doesn't, try some other things.
I'll make mention of another herb studied for prolactin levels, and that is Ashwagandha. Patients were split into various groups. A normal (according to sperm quantity and quality) group. A normal but cigarette smoking group. And a normal but under psychological stress group. As compared to control all these groups, except the psychological stress group, saw reductions in prolactin levels.
As testosterone levels and cortisol can affect many aspects of sexual function, Ashwagandha can certainly be of aid here.
Four our readers, have you had good results in any of these areas with these herbs, other herbs, or other practices? Share your results in the comments below…
Latest posts by Logan Christopher
(see all)