Chiron the Wise Healer and Teacher
…of Your Immune System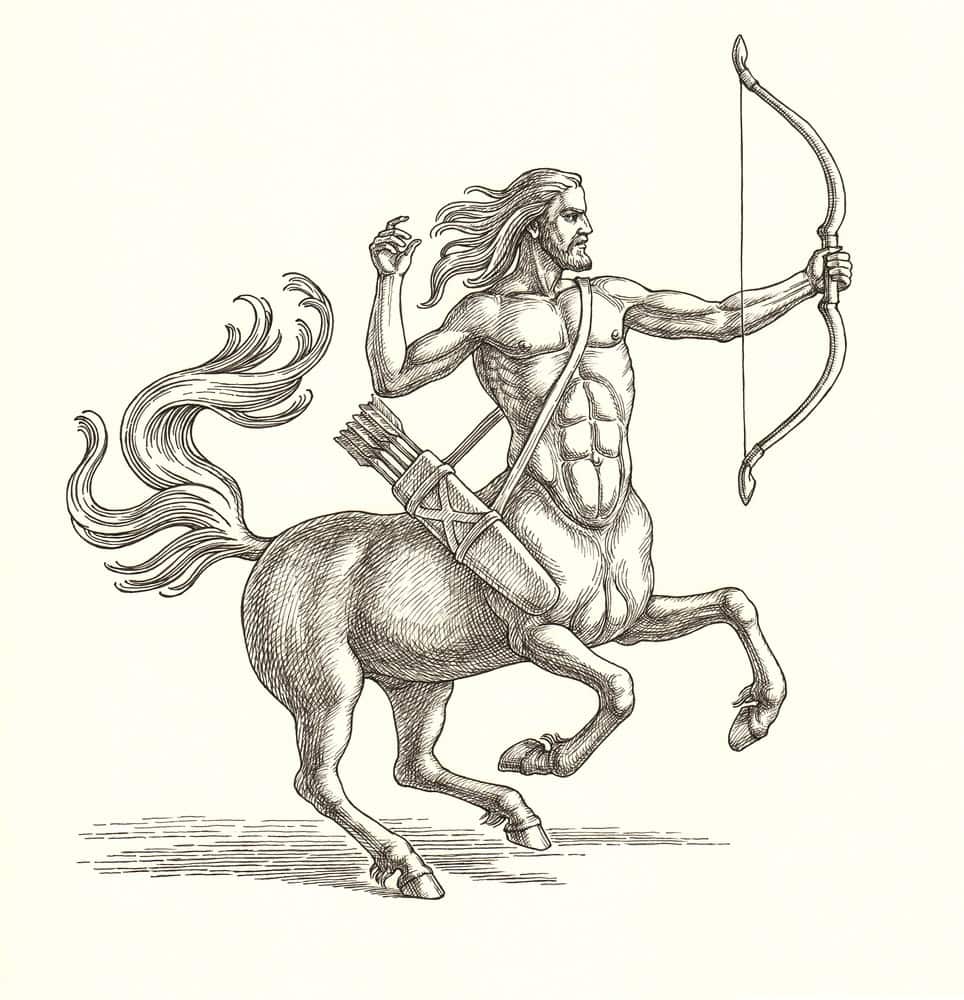 In Greek mythology, Chiron was the "wisest and justest of all the centaurs" according to Homer (Pronounced ky-ron).
Chiron was fostered by the god Apollo, who taught him all about medicine, herbs, prophecy, and more. He was also taught archery and hunting by Artemis and is often depicted with bow and arrow.
Chiron, in turn, passed his knowledge onto many others, most notably Achilles, but also Hercules, Theseus, Jason (of the Argonauts), Perseus and others.
He was immortal but gave up his immortality in exchange for Prometheus. His half-brother Zeus promised him that as long as he was needed as a trainer of demigods, he would exist in our world. And so you can see Chiron today in the night sky as the constellation Centaurus as he's still around.
Chiron is also the name of a comet discovered in 1977 that passes by Saturn every fifty years. Interestingly, Saturn (aka the Titan Cronus) was Chiron's father. Astrologically, this is related to the archetype of the "wounded healer".
We formulated Chiron not just to strengthen your immune system but to make it wiser in a well-rounded way.* There is intelligence in these herbs and they can guide your DNA, your immune cells, the intelligence innate within your body to more vitally express itself.*
Terrain Theory vs. Germ Theory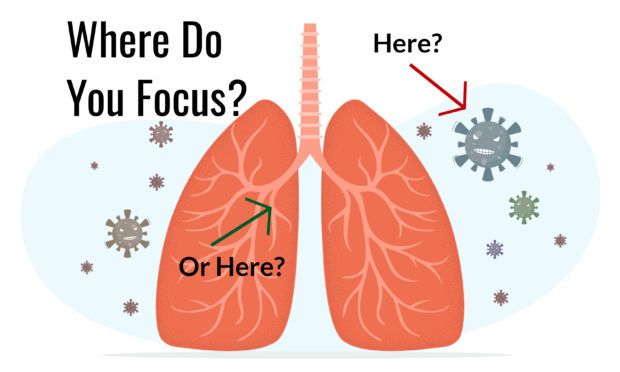 We humans have lost our way. Our largest health organizations do not help teach us a single thing about actually supporting our health and immunity like taking essential nutrients such as vitamin C or vitamin D (Some places even dare label this dangerous misinformation!).
If it was actually about health then they should be mandating exercise, time in nature, meditation, and organic food!
The best they can offer is to tell you to wash your hands and avoid people so that you avoid germs. Now, this is not necessarily bad information but it is incomplete, missing more than HALF the picture.
They're caught up in a system that thinks it's all about the germ, whether that be a bacteria or virus. It's the failing model of disease-care through and through.
An invader cannot infect if the terrain doesn't allow it to get a foothold. If it does infect you, then it's up to your body to fight it off…all part of the terrain. With thriving immunity, your chances of being taken out by the flu (whether we're talking death or just multiple days of suffering and bedrest) drop dramatically.
With thriving immunity, cancerous cells are identified and dealt with early on before they grow and grow.
So what if you actually took care of the terrain instead of 100% focusing on the invaders?
Support the Thriving of Your Immune System
The best way to treat getting sick is…to AVOID getting sick in the first place. As the old saying goes, an ounce of prevention is worth a pound of cure!
That's what we want for you. That is what radiant health, or health beyond danger, is all about.
And so we offer this new Chiron Immunity Tincture to help you achieve that.*
This Healer and Teacher is here to build immunity from the inside out.* We're not just talking about colds and flus either… although there is strong action on the lungs and respiratory system, that is not the only place it works.
With its effects on inflammation, oxidation, handling stress and protecting DNA, Chiron can help you ease into your older years with a "wise and just" immune system that keeps everything working better.*
Let me introduce you to the five amazing herbs inside:
Tulsi
Elecampane
Japanese Knotweed
Red Belted Polypore
Rose
Tulsi – The Elixir of Life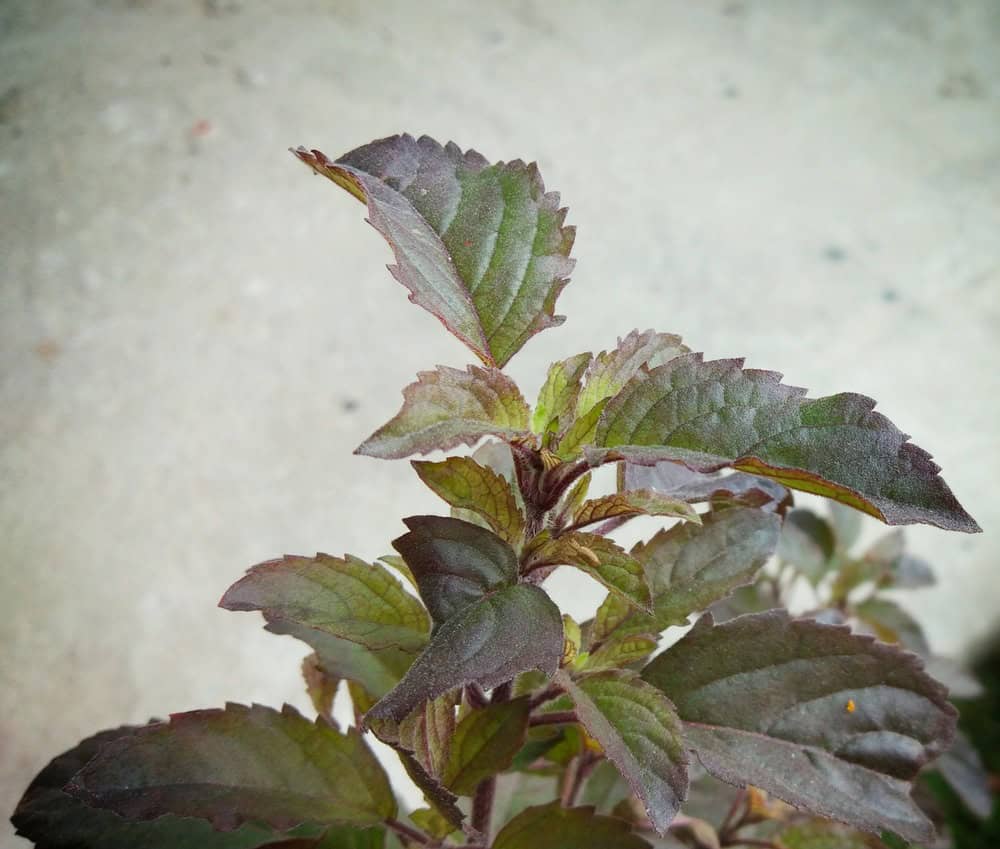 Popularly known as Holy Basil, this revered plant's Latin name is Ocimum tenuiflorum. It goes by many other nicknames including, "The Incomparable One," "Mother Medicine of Nature" and "The Queen of Herbs."
Tulsi has such a reputation that Hindi homes are considered incomplete without having a potted plant!
As one of the top herbs in Ayurveda, this "rasayana" or restorative is great for a wide range of health effects. That makes Tulsi fit in the popular category of adaptogen as well.
Professor Marc Maurice Cohen at the School of Health Sciences says, "Daily consumption of tulsi is said to prevent disease, promote general health, wellbeing and longevity and assist in dealing with the stresses of daily life."1
Specifically, it's been shown to have "immunopotentiation activity" through its effects of immune T-cells, genes, including transcription factors, and various other aspects of biochemistry.*2
Studies have shown effects on both cellular and humoral immunity, the two arms of your adaptive immune system.* There's been one double-blind, placebo-controlled study in humans that looked at immunity using an ethanolic extract of Tulsi. Statistically significant effects were found on cytokines, T-helper cells and natural killer cells, showing Tulsi's effects in immunomodulation.*3
In addition to having its own antioxidant compounds, Tulsi has been shown to support the bodies levels of glutathione and superoxide dismutase.*1
Other human trials shown Tulsi's effects in lowering stress and supporting mood.*4
Other studies have found inflammation-modulating, antioxidant, and metal chelating effects.* These are hypothesized to be the methods by which mice studies showed effects in reducing radiation-induced sickness as well as protection of normal healthy cells.*5
Quite a few of the compounds Tulsi contains such as eugenol, rosmarinic acid, apigenin and carnosic acid have been shown to protect the DNA.*6
There essentially isn't a bodily system that Tulsi doesn't act on.
It may promote health of the:7
Immune System*
Reproductive System*
Nervous System*
Cardiovascular System and Blood*
Gastric System*
Urinary System*
Tulsi has also been noted as a testosterone booster.* However, this is backed up by just one rabbit study where they consumed two grams of fresh leaves per day for 30 days. While testosterone was boosted, FSH and LH decreased.* This led to a lowered sperm count (This might excite some people while scaring others off, personally I'd like to see much more science on these effects before drawing any strong conclusions.).8
The Tulsi used in this formula is grown in farms outside of Portland, Oregon. It is spagyrically prepared.
Note: A spagyric extract is made similarily to a normal tincture extract except that after the alcohol has done its extraction, the marc (leftover herbal material) is calcined to extract the "salts". Once prepared these are added back into the tincture. It's an intensive process, but it yields a superior product.
Elecampane – the Great Lung Strengthener and Cleanser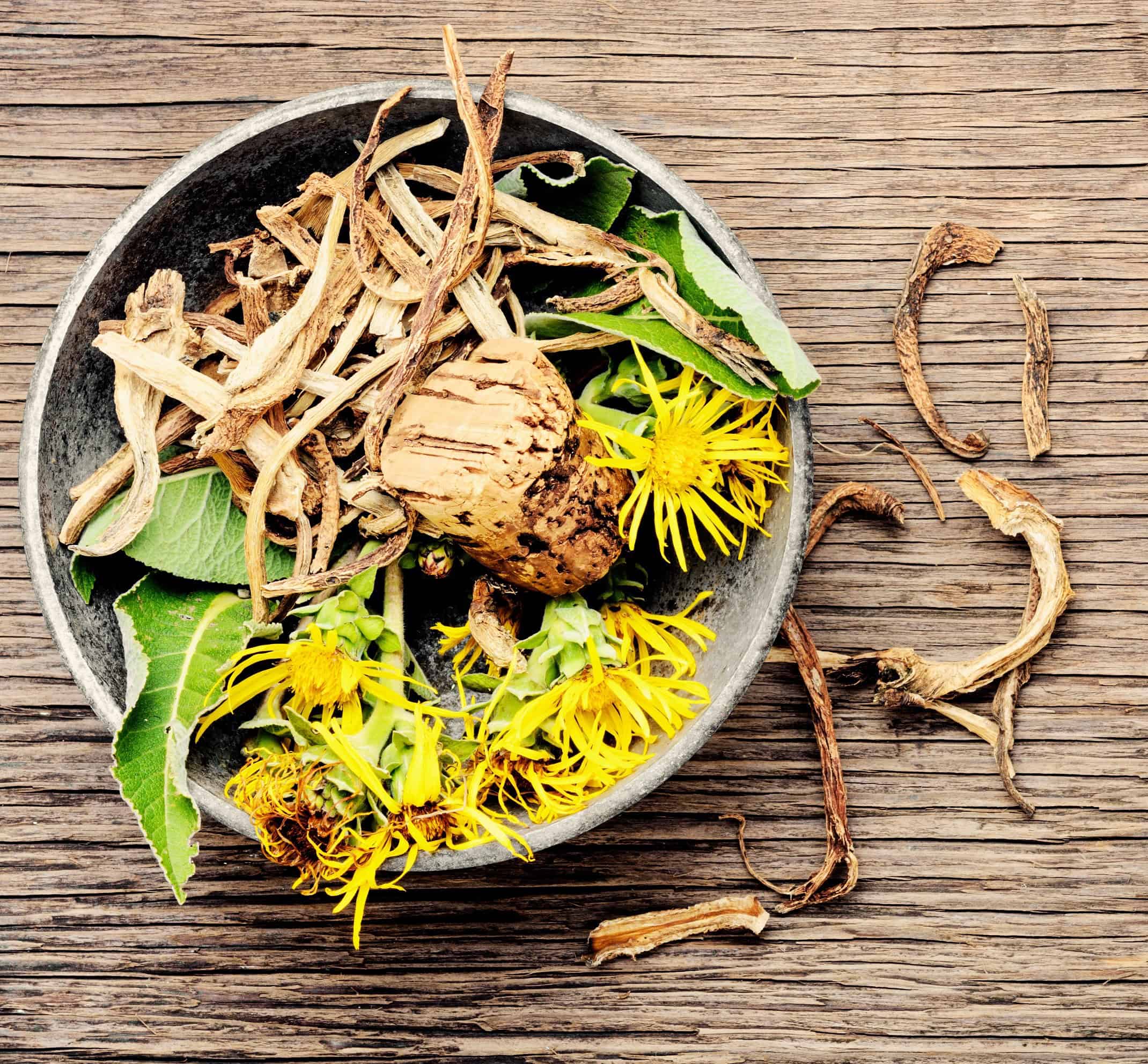 Also known as horseheal, it is appropriate that we include this one in our Chiron formula. The latin name Inula helenium comes from Helen of Troy as this plant is said to have sprung up where her tears have fallen.
It's long been associated with elves and fairies earning the other name elfwort from the Celts and Druids.
Elecampane is a warming, aromatic, and stimulating plant. It is said to clear internal blockages and wind, being both diaphoretic and expectorant.*
Pliny the Elder wrote 'let no day pass without eating some roots of Elecampane to help digestion, expel melancholy and cause mirth'.*9
Its main action seems to come from sesquiterpene lactones it contains. Alantolactone was shown to modulate inflammation, lower oxidative stress and aid in apoptosis (programmed cell death) in a model of cigarette smokers.*10
Another lactone, igalan, was similarly shown to inhibit inflammation via the NF-κB pathways on the skin.*11
One study found that alantolactone and grindelic acid isolated from Elecampane, not only lowered inflammatory activity in the respiratory tract, but prevented binding to the epithelium which normally results in overaccumulation.*12
There are many other compounds inside. The phenols, like quercitin and rutin, have significant antioxidant activity.*  It contains the essential oil, thymol as well.
Elecampane appears to be best with long term use, rather than short term for acute conditions.
The Elecampane used in this formula is grown in farms outside of Portland, Oregon.
Japanese Knotweed – Invasive Weed for Aggressive Immunity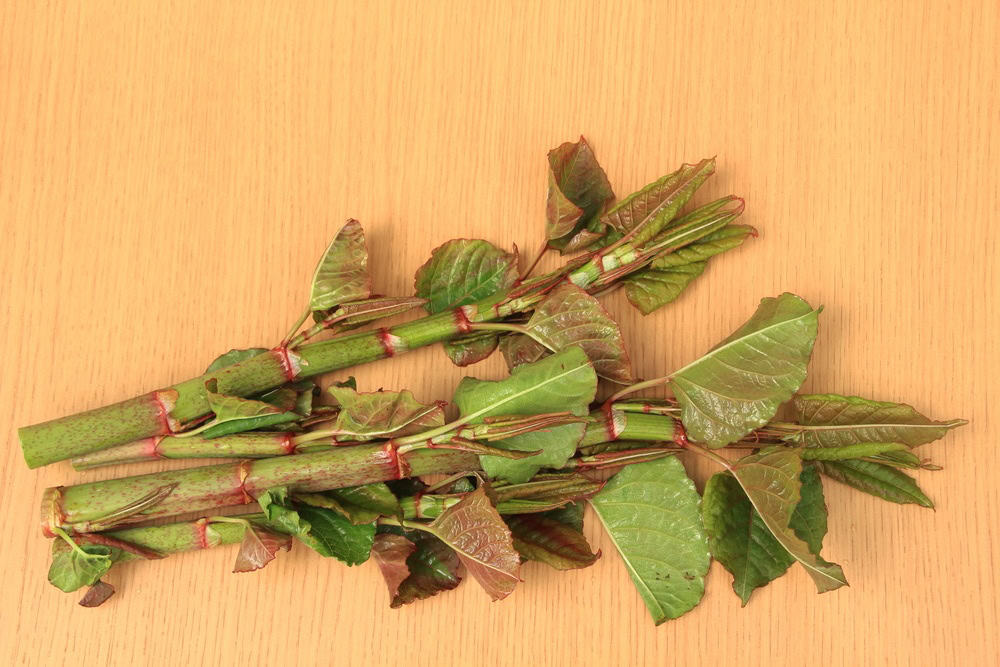 Reynoutria japonica is the Latin name (formerly Polygonum cuspidatum). It's been used in China, where it is known as Hu Zhang for thousands of years.
It is said to clear heat, promote blood circulation, expel wind, dampness, and much more. Studies have found the following effects:13,14
Antiviral*
Antimicrobial*
Antifungal*
Hepatoprotective*
Neuroprotective*
Cardioprotective*
Phytoestrogenic*
Antioxidant*
Lipid Regulating*
Over 67 compounds have been identified including quinones, stilbenes, flavonoids, coumarins, and ligans. Stilbenes include resveratrol and the anthraquinone such as emodin. Some of the main compounds researched so far include polydatin and polygonins A and B.
Did you know that most supplements of resveratrol come from Japanese Knotweed and not grapes? This compound has been linked to longevity via activating some of the same mechanism by which calorie restriction do via sirtuins.*15
Emodin is another important compound inside Japanese Knotweed (also found in He Shou Wu). It's been shown to be inflammation-modulating, antiviral against multiple viruses, antibacterial, anti-allergic, neuroprotective, glucose modulating, hepatoprotective and more.*16
It's also been found to be immunosuppressive.* This can be a good thing because we don't always just want our immune system to increase (because of autoimmunity for example). Also, realize this is one compound in a very complex plant and formula. "The studies demonstrated that emodin exerts a broad range of actions on the immune system. The potential immunosuppressive mechanism might be the suppression of lymphocyte proliferation and cytokine production, which might be helpful for the modulation of immune suppression and the induction of immune tolerance."16
(Some of our customers get scared off because of phyto-estrogenic activity. But this is not necessarily bad. Emodin, as well as other compounds, showed some inhibition of the main estrogen to human estrogen receptors, showing it could possibly help in cases of estrogen dominance.*)17
The Japanese Knotwood used in this formula is grown in China.
Red Belted Conk Mushroom – Increase General Resistance
Latin name is Fomitopsis pinicola. The name comes from the fact that many of these will have a red stripe or belt on the growing edge, this isn't always true as as it can be other colors as well.
This is one of the lesser-known and less researched of the medicinal mushrooms. Yet, it's one of the most common polypores growing throughout North America and Eurasia in temperate regions, and is often been mistaken for its famous cousin Reishi.
It's been used traditionally to "increase general resistance" as Christopher Hobbs put it.*18
As with all medicinal mushrooms it contains novel polysaccharides and various triterpenes. Limited science available shows these are:19
Pro-apoptotic*
Antioxidant*
Inflammation Modulating*
Traditional use of red belted conk has been for headaches.* Personally, I have found it to have a nervine relaxant quality.*
The Red Belted Polypores in Chiron are wildcrafted in the forests of Oregon and spagyrically prepared.
Rose – The Heart Balancer to Round Out the Formula
There's only a small amount of Rose added to this formula for the purposes of rounding it out, cooling it down, and basing it in the heart.
This is made with the rose petals which have some calming, uplifting and analgesic effects.*20
Other studies have shown some inflammation-modulating, antioxidant and antimicrobial properties due to the anthocyanin, polyphenol, and flavonoid content.21
The Rose in this formula is cultivated in the USA.
Take Your Immunity and Health Into Your Own Hands
Look, you can live your life afraid of disease. Whether this is a virus, cancer, or the myriad chronic undiagnosable diseases that seem to be increasing left and right. You can wait for your doctor or the government to tell you what to do.
OR –
You can realize that there is a lot you can do for yourself. Herbs are not a magic bullet. But they can accomplish a whole lot more than most people realize or will give credit for.
We formulated Chiron not just to strengthen your immune system but to make it wiser in a well-rounded way.* There is intelligence in these herbs and they can guide your DNA, your immune cells, the intelligence innate within your body to more vitally express itself.*
That's our philosophy here at Lost Empire Herbs. And Chiron is another arrow in our quiver for thriving health and high performance.
Chiron Dosage and How to Take
Chiron Immunity Tincture is an alcohol extract. The best way to take it is to squirt the dropper under your tongue and hold the liquid there for approximately 30 seconds (or even longer). This allows for the best absorption directly into your bloodstream.
It can also be added to water or any liquid drink.
Hot tea can be used to evaporate off the alcohol for those sensitive to it.
This comes in a 2 fl. oz. bottle. One dropperful only fills up about half of the pipette and is equivalent to 30 drops. There are approximately 40 servings per container.
We recommend one dropper twice per day as a starting point. This amount can be modified up or down as you or your herbal practitioner sees fit.
Contraindications
This formula tends to be a bit on the hotter and drying side and so may not be best in hot, dry coughs.
Not recommended for breastfeeding or pregnancy. Lactones in Elecampane can pass through the milk.
May cause some interactions with anticoagulant medications or sedatives.
*These statements have not been evaluated by the FDA. This product is not intended to diagnose, treat, cure, or prevent any disease.