Super Athlete Bundle
4 Herbal Products to Increase Endurance, Stamina, Recovery Time, Blood Flow and more…
Talk About Covering ALL Bases!
This group of herbs has what it takes if you're looking to increase your "A" game in a big way!
Let's start with the Hercules: Pre-Workout Formula
A combination of 6 herbs formulated to specifically touch on multiple areas of athleticism to bring out the HERCULES in you.
Shilajit Powder: Named, The Destroyer of Weakness and The Conqueror of Mountains, shilajit works directly on the mitochondria in your cells, helping these cellular power plants to produce more energy while also providing 85 trace minerals.
Black Ant: Has absorbable ATP to fuel your cells directly and is known as a greater Qi tonic than ginseng, and as the top Qi herb, ant delivers usable energy for your workout.
Maral Root: A primary adaptogen that works with the body to improve endurance and enhance recovery times.
Cordyceps Mushroom: A remedy for weakness and fatigue, used as an overall rejuvenator for increased energy.
Cistanche: The DRIVING force of the formula, this herb is used to promote nitric oxide and may decrease fatigue.
Rhodiola Rosea: Strong effects on the symptoms of stress-induced fatigue and thus recovery from both physical and mental work.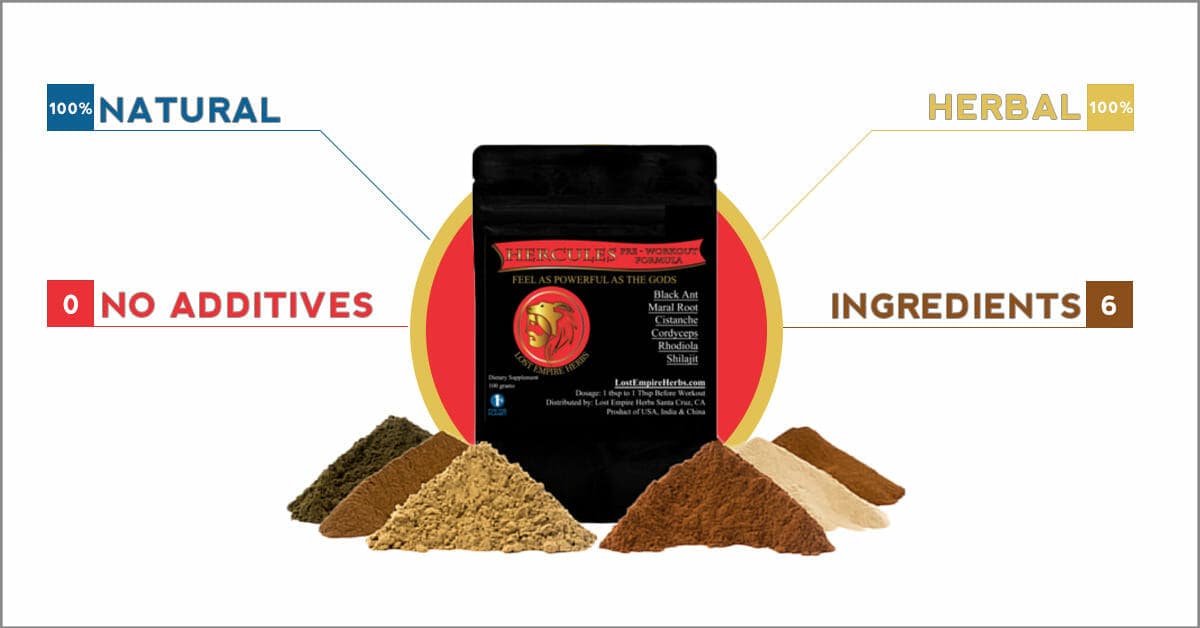 Organic Beet Juice Powder: KING of NITRIC OXIDE
One of beetroots most popular benefits come from the dietary nitrates it provides. Atheltic abilities are supported by beet powder by promoting healthy blood pressure, supporting healthy endothelial function, promoting blood flow, providing the body with antioxidants, supporting detoxification via molecules DMG and TMG (aka Betaine) and more.
Beet juice powder is also excellent in smoothies, pre- and post-workout drinks and TASTES amazing!
It tastes so good because this Beet Juice Powder is made with a proprietary infrared drying technique which preserves the nutritional profile of the beets. On top of that, no additional isolated nitric oxide promoting agents have been added to artificially boost the amount of NO you get from this 100% certified organic natural product.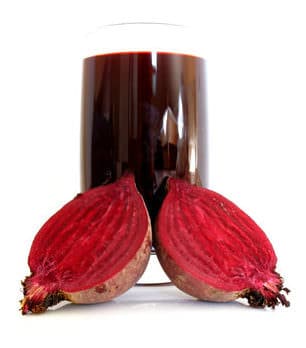 Spartan Adaptogenic Formula:
Fight the Burnout & Increase Physical & Mental Work Capacity 
An adaptogen is a substance that helps you to better "adapt." They help, in the words of toxicologist Lazarev who coined the term, to increase "the state of non-specific resistance". The means your body becomes better in a general way.
When pushing it to the limits, or just supporting your regular workout routine Spartan Formula can help your body and mind-body by increasing your ability to adapt to the elements set forth on it. This means the path of LEAST RESISTANCE with less recovery time, less fatigue, less burnout, more focus and more power to conquer your goals.
A strategically formulated blend of high-quality Eleuthero, Cordyceps, Rhodiola, and Schisandra.
Gynostemma Tea: Herb of Immortality with Ginseng-like Activity Great for Athletes
A short word on why the name, the immortality herb, may be appropriate. Over the years, a strong connection has been established between the pancreatic hormone insulin and biological aging. Insulin seems to be an excellent predictor of longevity. This is perhaps why gynostemma might help people live longer.
Gynostemma is also known widely for its amazing adaptogenic capabilities which had been known to support energy, having strong anti-fatigue effects, and works well as a powerful antioxidant. It can help modulate the neurotransmitters serotonin and dopamine.
For the athlete, it's greatest benefits come in the form of very impressive work capacity increases. Drink one cup of this before a workout and we are sure you will marvel at the ease your normal workouts become, allowing you to train harder than ever before.

Why this Athlete Bundle will Change your Training
Once upon a time, we three brothers started experimenting with herbal ingestion. Our results were that we experienced notable enhancements to each of our particular athletic endeavors. Those enhancements were so profound that we spread the word to our friends and families, wondering why we had never encountered these tremendous products before in our short lives. When the opportunity presented itself to help spread the word about how herbs could help those pursuing physicality to get off life-shorting synthetic supplements, we jumped at the chance! Of course, this idea very rapidly evolved into helping anyone and everyone experience the gift our wise ancestors gave us.
This Athletes Bundle is our way to remember where we originally came from. We started this company to get potent, powerful, and natural herbs into the hands of all athletes and movement practitioners out there. After years of searching for and collecting unique and powerful herbs, we feel this bundle honors that desire in a way we were not able to do that well in the beginning.
This bundle possesses some of our most consciously felt herbs.  On top of that, combining movement with herbs has always been the most direct way to feel the herbs, some studies have even shown this to be true. With so many stamina and energy enhancing herbs in one place and by combining this with the raw strength and mobility of the human animal, there is no way for us not to think you will become a believer like the three of us have.
These herbs will help with:
Increasing Energy
Supporting Optimal Blood Flow
Quicker Recovery Time
Nourishment at the Cellular Level
Decreasing Fatigue
Increasing Endurance and Stamina
Prepare to be amazed at what natural herbs can do to enhance your prowess in the realm of physical movement and honor what humans are born to do.
How to Use This Bundle
Pre-Workout
Mix Beet and Hercules formula with Gynostemma Tea base.
Post-Workout
Take Spartan formula with Gynostemma Tea base.
*These statements have not been evaluated by the FDA. This product is not intended to diagnose, treat, cure, or prevent any disease.