Black Ant Extract:

The Ancient Chinese Herb For Vitality, Focus, & Power
Black Ant Extract is one of the most fascinating herbs on the market. This is one of the rare herbs we provide that is known to give an immediate impact once one takes it… yet science is still trying to figure out why.
Since before 2800 BC, herbalists in China have been recommending this herb for their patients, both to assist with a multitude of ailments, and to enhance one's physical and mental abilities in undeniable ways.
These improvements include:

Impressive Sexual Performance:
Including a ravishing libido, solid stamina, and increased bloodflow that makes a man's "equipment" as large, strong, & hard as his anatomy will allow.*
Some claim to feel like Neo in the Matrix. Conversations and athletic events seem to "slow down," so it's easier to make decisions on the fly for how to handle a fast-paced business meeting... or even a curving ball on the tennis court. Many also find this to be a caffeine-free energy source that gives them a superb creative and productive boost at work.*
Black Ant Extract's anti-inflammatory properties calm soreness and joint wear and tear.*
Germs and day-to-day problems have to work harder to get through your immune system. Consider this "padding" to your body's nervous & immune system, so fewer things get to you mentally and physically.*
This extract's incredible nutrient profile floods your body with ATP, Polyphenols, Zinc, Calcium, Phosphorus, Vitamins B1, B2, B12, D, Manganese, Iron and other trace elements.*
5000 Years in the Making:


How We Got this Fascinating Herb
There is a reason Marvel Comics created a super-strong, highly capable superhero called "Ant-Man."
Since the dawn of time, humanity has noticed that these little creatures… black ants… have the mental focus of a heat-seeking missile, the strength to carry 50 times their own body weight, and the ability to survive and thrive in the most punishing environments.

The Ancient Chinese Herbalists asked, "Why is this… and can this help us as well?"
Over time, the herbalists experimented with ingesting ant powders, extracts, and other forms… to see how it would affect people. They also tried other insects and discarded those which did not have any impact (hence, why we're not selling Caterpillar Extract today).
As I've described, the Black Ant Extract tends to have an immediate noticeable effect, so it was not too difficult for people to see that this was something worth exploring.
The herbalists would recommend this herb, and observe countless cases over time, checking each person's bloodflow, pulse, and tongue (like you would see at an acupuncturist's office). They would also see how their emotions, energy, and performance in every area of life were doing when taking Black Ant Extract.

One thing that's very special about Chinese Medicine is how they look at the "whole" person.. A Chinese medical practitioner, whether an herbalist, acupuncturist, or Qigong healer, wants to know how a recommended herb or practice is affecting someone's libido, career goals, relationship happiness, grogginess in the morning… and every other aspect of their life.
So over countless occasions of trial and error, along with measurements of every aspect of health and performance, the chinese herbalists found discovered these properties of Black Ant Extract:
Qi Booster: Qi is the force of vitality, the energy that flows through everyone. Black Ant extract helps increase the amount of Qi in your body. Then it helps circulate it so all of your organs, muscles, and bones receive the benefits. It even helps direct it to areas for healing when you need extra support. This all helps increase your energy and your body's functioning in every area.*
Yin-Yang Balance: Black Ant Extract is known to bring the balance of Yin and Yang energies inside you to appropriate levels. Too much Yang, and one can become overheated, angry, or suffer inflammation. Too much Yin, and one can become depressed, cold, or weak. With the right balance, you can function at your best, full of energy and productivity.*
Jing Support: Jing is known the "essence" of your being. Having proper Jing leads to longer life, anti-aging, and greater fertility. It both is supported by Qi, and helps to produce Qi. When your Jing is supported, your body has to use less of its "original power source" to function, and this lets your body thrive with more power and for longer. Black Ant Extract was prescribed to assist with all of this, letting people become the most powerful, resilient versions of themselves.*
Supports Liver & Kidneys: According to Chinese medicine, this is not just the organs of the liver & kidneys, but their entire meridian networks. Traditional Chinese Medicine visualizes the body as having 5 organ/element systems or networks. In this case, we're talking about the Wood Network (Liver) and the Water Network (Kidneys) This means Black Ant Extract is also known for assisting in blood production, fertility, and slowing down aging signs.*
Over time, the legends even say that this became known as the Herb of Kings, and that warriors would take Black Ant Extract on the battlefield for maximum advantage over their enemies.
Now do you have to understand how all of this works? Absolutely not.
The goal here is more for you to get a sense of how and why Black Ant Extract could be helpful for you, before you experience it for yourself.
Every herb, whether it's backed by Traditional Chinese Medicine, Western Medicine, or any other method of healing around the world… only makes a difference if it makes a difference for you.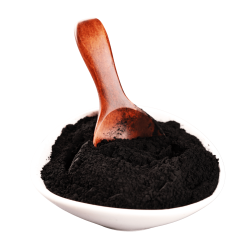 "Black Ant Extract has given me the most powerful and positive effect"
"I'm an older male and I can tell the difference in things that are affected by age. I'm 68 yrs old and have taken many things for health and strength, as well as endurance. Of all the herbs that I have taken over the years. Black Ant Extract has given me the most powerful and positive effect. I have bought it many times and will continue to!!!"
Black Ant Extract:


The Ancient Chinese Herb For Vitality, Focus, & Power
Safe, Effective, and Highly Rated
4.5/5 and Over
10,000 sold.
The TRUTH About Science
And Black Ant Extract
We believe in transparency at Lost Empire Herbs, so we'll be completely straight with you.
According to Traditional Chinese Medicine, black ant extract is a slam-dunk herb, that has numerous success stories over a very long period of time.
As to Western Science, there are numerous studies supporting its validity. However, this is an area western science is still catching up. Most of the research has taken place over the last couple decades, and at this point, it's largely been on mice, rats, and in vivo (in petri dishes), rather than on humans.
We fully expect that, similar to other traditional herbs and practices, the science will be proven with human studies as well.
There was a time, not too long ago, that the benefits of green tea were in question, despite that Chinese Medicine had been using it for thousands of years. Now, a quick look at PubMed will show you that there is absolutely no doubt that Western Science stands by green tea. Science caught up.
There was also a time when the healing work of acupuncture was largely equated with things like paying a witch doctor casting a magical spell on your behalf.
Science caught up. 
Now Western Science is deeply supporting acupuncture. There is disagreement why it works (whether the Qi is actually moving, or the needles are stimulating healing hormones). However, there is no question that it does work at this point.
So I do believe that in the future, black ant extract will be the same. But for now, the western scientific studies are a bit more modest in the results.
The good news is that there really is no "downside" to black ant extract, aside from a few uncommon cases of discomfort. If you get a tummy ache, stop taking it and contact a refund. If you take it and nothing happens, contact us for a refund. (We have the rather extreme policy of a One Year Guarantee after purchase.)
But so many get convinced so fast because of the benefits they feel right as they take it.
The Growing Scientific Evidence
For Black Ant Extract
Over the last twenty years, more and more scientific studies have come out supporting the use of Black Ant Extract for many uses. 
While this is still a growing field of study, there are promising results that prove that there clearly is something special about this herb.
Black Ant Extract has clear anti-inflammatory and analgesic properties, helping with pain and arthritis, when tested with mice.* 1
Black Ant Extract has shown antioxidant properties in vitro, as adding the extract to a tissue sample slowed down the growth of harmful cells.* 2
This herb has also been shown to be absolutely loaded with powerful nutrients, including: dietary fiber, zinc, vitamins B, C, E, & D, minerals, amino acids, fatty acids, polysaccharides, phenolic compounds, flavonoids, sterols, volatile compounds, and organic acids.* 3
There also was an in vitro study that showed potential for Black Ant Extract helping with obesity and pancreatic activity.* 4
All of these properties listed above tie into "whole life" health and vitality. Remember that your health, clarity, focus, and energy don't all come from one thing. Otherwise, you'd just take a caffeine pill and say your energy is good for the day. Anyone with a coffee pot and a long workday knows it's not that simple.
The benefits of Black Ant Extract extend across your whole being, including two of the five major meridian networks (according to Traditional Chinese Medicine).
That's why we're not surprised at all to find these strong results, even with the very few official studies that have been conducted, verified, and published.
If you're waiting for Western Science to fully give its stamp of approval to Black Ant Extract, you'll be waiting a long time. There simply isn't enough incentive to provide full funding for this kind of study.
There is no big conspiracy behind this. Simply put, for legitimate experiments on an herb like this to take place, someone wealthy has to be either curious enough about the effects of the herb to fund the research, or be planning to make a ton of money off of the results. In this case, it's mild interest for both.
So again, this is an herb that has been strongly vouched for over thousands of years in Traditional Chinese Medicine, and is creating anecdotal success stories every day for thousands of people. I would say that makes it worth giving it a try.
Amazing Success Stories
From Black Ant Extract
Luckily, so many people receive instant confirmation of the benefits of Black Ant Extract. Here is a small sample of people extremely happy with their purchase of the "Herb of Kings":

"Don't knock it until you've tried it!"
"Don't knock it until you've tried it!," That's all I have to say about Black Ant Powder. The effect is subtle, but apparent and immediate. The effect for me is a feeling of general well-being, like my body has been given the nutrition that it requires. My assessment of Black Ant is totally anecdotal but all I can say is 'I can't wait to take my Black Ant in the morning!' I was expecting it to taste horrible but to my delight mixing it with Chaga (imagine coffee) it is practically undetectable as far as taste goes and it is ground so fine it mixes quite well. A 'Five Star' product which I plan to purchase again! Note: I have not been remunerated in any way for this review!"

"I can really feel a difference in my energy"
"I went through my first bag of Black Ant Extract and absolutely love it. I can really feel a difference in my energy right off. My sex drive got a little boost as well which is never a bad thing. I'm wondering if it's safe to take it along with Tongkat Ali and Pine Pollen.. I currently have them as well.. Is that safe? Is it overkill? Someone help please. Great product though… I will be ordering more… depending on if it's safe for me to use all three together."

"Excellent. Accept no others!"
"Excellent. Accept no others!! I tried two other brands that were cheaper and it was a mistake :p. Nothing compares to this brand. It's black. It's black. It smells and tastes like Ant. I literally feel the ant energy. Also, I take half a teaspoon of this brand to feel the full spectrum of effects. Full motivation and energy. Full tsp of others not so much and if I try and do more it has an edgy feel. So again, this is the brand of choice."

"Amazing product, the energy of the ants is felt immediately."

"Black Ant is one of my 4 staples!"
"Black Ant is one of my 4 staples! I really like the stimulating physical feeling when exercising or any type of training after including it in my pre workout bundle!"
"Focus and drive is on fire!"
"What an excellent product, I can feel the difference after only one hour, my mental clarity, focus and drive is on fire! I will definitely be buying more."
Dosage and How to Take Black Ant Extract
Powder Recommended Dosage: Just take 1/2 to one full teaspoon, once or twice a day. It's a powder that mixes easily in water, juice, coffee, or really any liquid.
Tincture Recommended Dosage: Just take 1 dropperful once daily. Hold under the tongue for 30 seconds
1/2 to 1 Teaspoon Twice Daily 1 Dropperful Daily
Take Directly with Water or Mix into Juice, Smoothie, or Shake
Best Taken Morning and Night or as Needed
The most conservative way to go is to start with 1/2 teaspoon once a day or 1 dropperful a day, and then expand to twice a day.
People can vary in how much herbs affect them, so you may find that one daily dose is sufficient.
You may also find that you really enjoy taking Black Ant Extract right before a study session or before a workout.
Some people like to take it right before a sales call or negotiation to get really in the zone.
There's no hard and fast rule, just take it as you like and watch how wonderful your experience can be.
New! Spagyric Tincture of Black Ant
In addition to the powdered extract we now have Black Ant available as a Spagyric Tincture. Formerly only available to VIP customers this is now available to all.
Using alchemical steps of preparation this tincture is unlike any Black Ant on the market (not that there are even that many in the first place.)
It possesses the same characteristically sour and pungent Ant taste but in a convenient tincture form. Squirt a dropper (recommended 30 drops) under your tongue and hold it there for approximately 30 seconds before swallowing.
Individual preference may vary. Some people may find the powder works better for them. For others it will be the tincture. Some may like to combine both for best results.
Our Spagyric Tincture contains only Black Ant, including the spagyric "salts" added back in, with organic cane alcohol and distilled water. Nothing else.
New! Spagyric Tincture of Black Ant Extract
Side Effects and Contraindications
As with all herbs, medicines and supplements, it always is important to talk with your doctor before starting something new. This is especially true if you are currently taking pharmaceutical medications and even more so if you are pregnant.
That said, Black Ant Extract has very mild potential side effects. Most people do not experience any at all.
Our 10:1 water extracted Black Ant powder is created using up to 10% non-GMO corn maltodextrin. As with anything you ingest, there is always the possibility of some gastrointestinal distress, where there might be some gas, diarrhea, or an upset stomach. This is more likely with the powder than with the tincture.
Take care as you take Black Ant Extract, and watch the effects. If you find it does not agree with you, let us know and we'll send you a refund (up to one year after purchase) and thank you for giving it a chance.
Black Ant Extract:


The Ancient Chinese Herb For Vitality, Focus, & Power
Safe, Effective, and Highly Rated
4.5/5 and Over
10,000 sold.

"I wake up and feel great "
"I wake up and feel great everyday and I'm accomplishing my fitness goals!"
*These statements have not been evaluated by the FDA. This product is not intended to diagnose, treat, cure or prevent any disease.

WARNING: Consuming this product can expose you to chemicals including Lead, which is known to the State of California to cause birth defects or other reproductive harm. For more information go to www.P65Warnings.ca.gov/food.