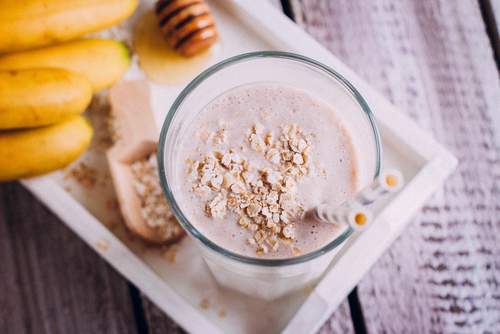 One thing that I am always harping on is when it comes to herbs, is the importance of trying a wide variety so that ultimately, you'll find the right herbs that work best for YOU.
The other day we received this comment:
"This week my non-existent libido returned with a vengeance, thanks to the following cycle – Tongkat Ali, Black Maca. Rhodiola and He Shou Wu.
Mixed in a Nutribullet blender with milk, honey. avocado, walnuts, peanut butter and coconut oil. Unbelievable morning wood. I take the Tongkat capsules
as the powder destroys the taste. I mix the other herbs with the listed ingredients and have had great success!"     – Steve
Libido Boosting Herbs
Many times it's not just about that one magic ingredient that works for you. Instead, it's a combination of things. So, I wanted to take a moment to break things down that were mentioned here.
Four of our herbs are used. I agree with the idea that throwing Tongkat Ali into this mix could destroy the taste. Sometimes things like that can be masked with enough other flavors. Sometimes it just makes it so that you have to drink a big amount of something bad-tasting, that otherwise would have been good-tasting.  Find what works for you. In this case, taking the Tongkat Ali on the side with the capsules works for Steve.
On that note, our Rhodiola is also extremely strong tasting. It's bitter, but even more so astringent. For those not familiar with that term it means it has a drying action on the mouth (and the body). It's like it sucks all the moisture out. But I'm guessing that gets very much minimized in this concoction.
In comparison, Black Maca and He Shou Wu taste great!
Other Ingredients
In addition to the herbs, it's important to note that this is a very fatty drink. And fat is a good thing!
There's milk. Steve didn't specify what kind of milk, but full fat would be the best option. Also, raw and from grass-fed cows is ideal. Organic would be secondary to that. And of course, milk doesn't work for everyone. Being somewhat lactose intolerant it doesn't work for me. (According to research, approximately 65 percent of the human population has a reduced ability to digest lactose after infancy. Lactose intolerance in adulthood is most prevalent in people of East Asian descent, affecting more than 90 percent of adults in some of these communities). So don't hesitate to substitute it out with a nut milk of choice, or even plain water.
Beyond that, you have other sources of "good" fats – the avocado, walnuts, peanut butter, and coconut oil. Many people aren't getting enough of the "good" fats in their diet. And fat is also very important for libido. Without sufficient fat, many people will feel their sex drive dry up.
When you're looking at using herbs for libido, hormone health and much else, taking them in combination with "good" fats is often the best way to go. There's also a little sugar in this, from the honey as well as the milk, that is going to help.
Overall, it's a solid recipe that many people would be well-served with trying…and then coming up with their own variants.  While we don't have exact measurements, you can use the amounts that work best for you.

Libido Boosting Shake
Ingredients
Milk (can use nut milk or water)
Avocado
Honey
Peanut Butter
Walnuts
Coconut oil
100mg Tongkat Ali
1 Tbsp Black Maca
1/8 tsp Rhodiola
1/2 tsp He Shou Wu
Instructions
Add all to blender and mix.  Other optional ingredients include- ice, banana, 1 date, berries of choice, flax and/or chia seeds.
Latest posts by Logan Christopher
(see all)