Herbs are a powerful tools. You can use them to boost erections, enhance sex drive and increase life motivation so you can go out and dominate the world. But many men who use these herbal gifts fail to dominate anything – let alone planet earth.
Because they haven't figured out that the enemy is at the gates.  A big bad-assed modern world Attila The Hun is out there waiting…
And trust me, this dude has his entire hoard with him. And if you don't deal with this crowd up front….
Your herbs aren't going to do you much good because it's impossible to hit hormonal stride when your testicles are under attack.
Herbs For Testicular Atrophy
Almost 90,000 chemicals are legally used in commerce in the United States, most of which are barely regulated.
And a mind blowing 13,000 of these testicle toxins are used to make the cosmetics you smear all over your body every morning.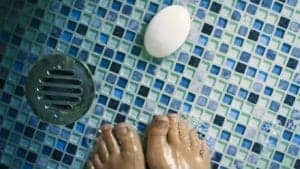 But your shower habits aren't your only problem here…
This onslaught of chemical castration started inside your scrotum before you even left your mothers womb.
If you'd like to know which chemicals did this dirty work, go find a bottle of your moms favorite cosmetic and take a look at the label.
See all those ingredients you can't pronounce?
This was your very first testicle cocktail, thanks to the ability of human skin to absorb almost anything applied to it.
(transdermal drug delivery was invented for a reason)
If you'd like to know how these chemicals may have affected you, take a look at this…
BPA Side Effects:
Hypospadias (abnormally placed urinary hole)
Cryptorchidism (lacking one or both of the testicles)
AGD (a very short gap between the anus and testicles)
Underdeveloped seminal vesicles (impacts seminal fluid production)
Paraben Side Effects:
Feminine Fat distribution
Gynecomastia (man-boobs)
Low sperm counts
Decreased testosterone levels
Now you may be thinking to yourself, I don't use the cosmetics my mother used.  I use manly cosmetics that don't smell like a rose garden!
Not so fast my friend….
Because unless you're trying real hard, and buying the expensive stuff at your natural market, you're going to find this garbage inside your…
Sunscreen
Hair Gel
Shaving Cream
Cologne
Lotion
Deodorant
Shampoo and Conditioner
And pretty much anything else with an artificial scent, no matter how manly the smell.
But that's not all, because many cosmetics also contain Phenoxyethanol, a proven endocrine disruptor.
Triclosan, an agent that significantly lowers thyroid stimulating hormone and testosterone levels in rodents (and most likely humans).
Phthalates, a chemical that pummels testosterone, reduces semen quality and does direct damage to the leydig cells in your testicles….
(bye-bye testicular steroidogenesis)
So how do you avoid all this stuff and still stay clean?
Simple…if you wouldn't put the cosmetic in your mouth, chew it up and swallow, it doesn't belong on your skin.
This means you buy unscented products made from things like olive oil, shea butter, natural mineral salts and coconut oil.
If you decide to make the commitment to go clean, you'll find these at any decent natural market, including whole foods.
You will pay more, but this is the price of admission for a man in the modern world these days.
How To Keep Your Testicles Alive
You've beat back Attila The Hun and your medicine cabinet is now clean.
So what comes next?
Pine pollen fueled parties at the jacuzzi?  All night romp sessions while jacked up on tongkat ali?
Not quite, because we haven't checked under your kitchen sink.
And trust me, if you thought your medicine cabinet was dirty, you haven't seen nothing yet.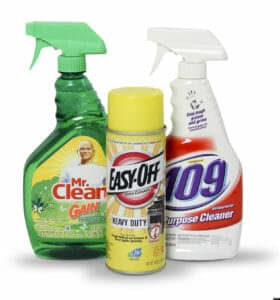 Because the household cleaning products stored under that sink contain things like Perchloroethylene, a human carcinogen and neurotoxin that deforms semen in humans.
Quarternary ammonium compounds, potent endocrine disruptors, that interfere with hormone function and steroidogenesis.
2-Butoxyethanol, a carcinogen that alters sexual behavior, lowers fertility and reduces sperm counts.
And this is the short list, and if we had more space here I could easily list a dozen more.
So what's the solution?
Clean your countertops with vodka. Scrub things with Bon Ami, a safe alternative to Comet and Ajax.
Use baking soda to deodorize and soften water.  Use vinegar to remove mildew and wax build up, and  citrus cleaners to cut oil and grease and eliminate certain stains.
And for everything else, head to your natural market and buy the clean-green stuff.
Hack Your Herbs – Now Lets Play Some Offense
Once you've made these moves…
Your body is going to be much more receptive to any herb you take, because you'll have drastically reduced the chemical attacks on your endocrine system.
In other words, your system will now have more resources available to play offense, and will need to allocate fewer resources to playing defense.
And this is where the fun begins…
Because now you can make specific moves to radically enhance the impact of any herb you take.
Your first move should be to mix your stash with a few drops of olive oil to enhance absorption of the fat soluble alkaloids found in all herbs. Alternatives might also be fish or krill oil or coconut oil.
This will increase the hormonal hit and enhance the brain feel of the plant when it hits you.
Next….
If you wake up feeling stressed out, hold off on the herb and get outside and take a walk before you dose up.
Why?
Because a walk outside in nature will quickly lower stress hormones, even if the walk only lasts a few minutes.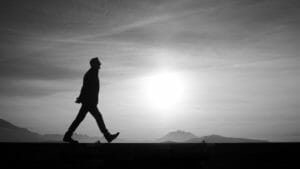 And whenever you lower stress hormones, testosterone levels automatically go up, and the more juice you have going in, the higher it will climb when the herb hits your blood stream.
Finally….
You can boost the effectiveness of any herb you take by getting off the couch and going after a win once you dose up.
And how do you define a win?
Executing an aggressive weight routine classifies as a win whether your goal is weight loss or anything else.  So does killing it in your work environment or killing it on the sports field.
As a matter of fact, when you set any goal and then attempt to achieve it, even if you come up a bit short, you score big hormonal payouts.
On the other hand….
If you take the mojo an herb brings on and waste it by consuming pornography, guzzling booze or laying flat on your back watching television….
You'll only score a Fraction of the confidence and hormonal goodness that the herb has the potential to bring on.
So try this instead…
Take the mojo the herb delivers, get up off the couch and use that mojo to execute your world domination strategy.
Or even better, go find your girl and breed, because nothing fires up hormones faster or more consistently than breeding.
The choice is yours, and either way you win. Comment below and let us know what the best herbs for testicular atrophy are for you.
Latest posts by Mark Wilson
(see all)