In last week's episode, we dove into the topic of Yin and Yang Theory. (If you missed that click here to check it out.)
This week, we continue that discussion with more…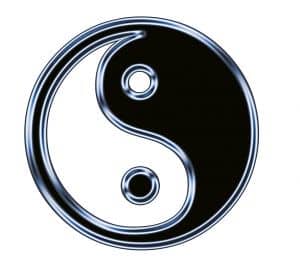 Daoist Tonic Herbalism Idea about Herbs that are Good for Everyone
The Yin and Yang Balance of Adaptogens
Testosterone Boosting and Yang
Thinking Yin and Yang for Athletic Endeavors
Yin and Yang Nature of Mental Herbs and Nootropics
And Much More
Download here
You'll also hear a breakdown of the yin or yang nature for all the herbs we currently have available on the site.
Pine Pollen – yang
Shilajit – balanced, yin and yang
Reishi – balanced, more yin
Cordyceps – supports both yin and yang
Chaga – balanced, more yin
Lion's Mane – balanced, more yin
Ant – yang
Ashwaganda – yang
Cistanche – very yang
Eleuthero – neutral to yang
He Shou Wu – very yin
Maral Root – yin to neutral
Mucuna – balanced?
Nettle – yang
Rhodiola – yin and yang
Schisandra – balanced
Triphala – yin to balanced
Tongkat Ali – very yang
Click the link below to access the complete transcript.
[spoiler]
Logan: Welcome back. This is part 2 of our discussion of yin and yang. In the first part, we went a bit into theory, how these two dynamics of energy play out in our constitution, in disease, in the weather, all kinds of different things. If you haven't, make sure you go back and listen to the previous episode on that because in this one, we're going to dive into the details of all the different herbs that we carry at Superman Herbs, and whether they are yin in nature or yang in nature. So let's get started right away.
Zane: Yeah, what about pine pollen? What do you classify that as?
Logan: That would definitely be a yang tonic. We were talking about the hormones. Anything that is going to really help build up the testosterone, I would definitely put that more on the yang side. If you just look for the nature of the pine pollen, what's it doing in nature? It's basically the sperm of the pine tree that's going out and it's fertilizing so obviously there's the yang nature in that. You can even look at sexual reproduction and you'll see the difference. There's very much a yin, yang dynamic going in there. Understand what's happening there, that describes everything. So when we have pine pollen, I'd say that's a pretty yang substance.
Zane: And this is why it's going to help those yin deficiencies, when you have too much estrogen?
Logan: Yeah, it's going to help bring the body to balance if you're lacking the yang-ness.
Zane: All right, well let's go with the shilajit. That is considered more yang, correct?
Logan: Shilajit seems to be an interesting one and I couldn't find anything that really clearly states this one. One thing is that it's an Ayurvedic herb, not a Chinese medical herb. I'd say this one is probably a bit more balanced between the two. I can see both yin and yang actions in it. For one, it's more warming. It's stimulating the metabolism so that's definitely a bit more yang in nature. But it's detoxing. It's definitely very nourishing to that sort of jing type of essence or the ojas in Ayurveda. So I would say that this is fairly well balanced and really sort of both of the two.
Zane: I just listened the podcast with Dr. Jay and he mentioned that it's like immortal but at the same time also is detoxing, which is not very common at all. So that makes sense and I wouldn't be surprised by that.
Logan: And one thing you could probably look at is each mineral would probably have a yin or yang nature to it. With shilajit having so many of them, there's definitely some balance going on there. You can definitely narrow in on individual components but of course you've got to look at the whole picture of what it's doing as well. So I'd say with shilajit, I'd say it's supporting both of that.
Zane: Okay. That bring up a question. If you are in excess or deficiency of one or the other, what is a balanced herb going to really do for you? Is it going to be maybe better than something only has more of one than the other?
Logan: Yeah, if you're dealing with deficiency or an excess, you'd probably want something that goes the opposite direction of that. So if you're excess yang, you probably don't want more yang on top of that. That can exacerbate any symptoms that you happen to have. That's why you'll want to look to balance. Really, there are all of these different factors. We talked about the environment. We talked about your own constitution. You've got to look at the food that you eat, these other herbs and then the symptoms that you're doing. If we went deeper into diagnostics, we could then figure out these symptoms. Yin or yang, where is the deficiency? Where is that? Then you can best get the herbs that are going to support and alleviate that problem.
Zane: Okay. So by a feel of the balanced herb that you take, even though you don't know what it is, you could be covering your own base by boosting one of them.
Logan: This goes to sort of the tonic, balanced herbalism idea. Certain herbs are going to be good for just about everyone and basically they're going to be more of these balanced herbs typically just because if it's an extremely yin or an extremely yang energy, it can't be good for everyone because people in those cases are going to have some issues with it. That's one of the ideas from which that old philosophy of herbalism arises.
Zane: Okay. So there wouldn't be a difference between the powder and the resin for the shilajit, I mean. Probably not.
Logan: Yeah. I mean different ways of preparing things could change it slightly. It'd be hard to say exactly.
Zane: The resin, they don't even heat it up or anything, right?
Logan: Yeah. It's basically just filtered.
Zane: Yeah. So it's more raw. Okay.
Logan: It might be slightly more cooling that way. Dr. Jay was very specific in that shilajit powder doesn't get very high in temperature in doing it. That definitely could have an influence on its nature.
Zane: Yeah, don't boil it. That's a good one. So how about the ants? Yang?
Logan: The ants, I would say yes. Once again going back to the three treasures, I mentioned that jing is really where you have more of the yin or yang nature of things. Some of the herbs we can specifically talked about that but ants are considered a great chi tonic. Think of chi as sort of that everyday energy that you use. Ants basically directly supply that energy. It being great for working out and being great for sex and everything, I definitely would put it a little bit more yang in nature for sure.
Zane: Okay. These are mushrooms, what do chaga?
Logan: It's interesting looking at all the mushrooms. They all seem to be fairly well balanced.
Cloud: Oh really?
Logan: I'd say it's quite balanced.
Zane: That's why they're good for everyone, huh?
Logan: I think balanced and if anything probably slightly more yin but generally pretty balanced. I think just if we look at some of their actions, like chaga with its interactions and protective nature on the DNA, it's working on that deep core level. With reishi, that's really one of the classics that's considered to have all three treasure but it's not really considered a yin jing or yang jing so I'd say it's pretty balanced in that. Same with lion's mane. I really can't say anything that goes one way or the other with that. Cordyceps is an interesting one. This one specifically is said to contain both yin jing and yang jing so it's definitely good for most people in that respect because it can bring up jing, bring up yin or bring up yang or lower them to really modulate both of those.
Zane: Okay. I have a question based off of that. Adaptogens, will they in general be more balanced than other herbs? What do you think?
Logan: Yes. In general, I would say so and some have a bit more of a specific interaction. We can go into the adaptogens like rhodiola and eleuthero.
Zane: Yeah, eleuthero. So you have the rhodiola. What's that?
Logan: Rhodiola is like cordyceps. It's considered to support both the yin and yang jing and that's probably why it's such a great herb for a lot of people. Eleuthero, I looked at that and I actually saw some conflicting things. Some people said it was neutral. Some said it was a little bit more yang. But in general it seemed to be mostly balanced as well. So I think that's good point with really a lot of these adaptogenic herbs. Most are going to be somewhat balanced, though they may have a little bit more one nature or another. A really good example of this right is ginseng. Most ginsengs are slightly yang but the American Ginseng is a little bit more yin so a lot of people like that, especially in sort of older age. They're looking for more of that yin support rather than that yang energy to it.
Zane: Yeah, that's interesting. I just learned recently because ginseng for me tends to be too stimulating. It might because it's shitty ginseng but I tend to stay away from the ginsengs. I learned that a lot of older, usually it's better for them to have ginseng and then younger people it's better to have American ginseng because it is yin and they have so much yang energy because they're younger. And I do very well off of American ginseng.
Logan: That's one thing we didn't really describe earlier. Different ages or periods of life could be described as more yin or yang. As a baby, I'd say that's definitely more yin that's because the baby is absorbing things. There's certainly that and as that child grows, it's becoming more and more yang. You reach adulthood, whatever sort of point that's your more active part of life. But as you age, you're going into more of that yin period of time where you're becoming, like what we said, you can become thinner and emaciated. Obviously, there are ways to avoid these different of things but you get to that point where you're a little bit weaker, that sort of thing. So as you age, you get into more a bit of a yin period.
Zane: Interesting. And would that be maybe causing the yang deficiencies?
Logan: Yeah, that could definitely be at play in theory. That's one of the things with older men looking for that hormonal action. Definitely a yang deficiency could be one of the issues at play there.
Zane: Okay. So you and the fact of eleuthero, I was thinking that it would tend to be more of a yang herb just because it is used a lot for building up muscles and strength which is normally yang but it is an adaptogen and it's amazing.
Logan: Yeah, so I'd say fairly balanced, but slightly on the yang side. Same with ashwaghanda. That's a little more yang in nature.
Zane: Oh really? I thought it was really good at getting you in your parasympathetic mode.
Logan: Once again, this is one that I came across that's, like I said, probably real balanced as it is definitely an adaptogen but slightly more yang in nature. If you look at some its hormonal actions, helping athletes, infertile men, increasing testosterone, different aspects of that, sexual nature as well. It's slightly yang.
Zane: Okay. He shou wu?
Logan: He shou wu, this is probably one of our best yin herbs that we have. This is honestly one of the best yin jing herbs. It's deeply restorative to that kidney energy which has jing, working as antioxidants in the body, just everything to support that. This is like one of the best yin herbs there happens to be. That's also why this is one that just works for just about everyone, like you can't really go excess in the yin jing energy at least. So this is a great one. This is one I've been having great doses for quite some time.
Zane: Yeah, I really want to do that. If they could only ship some out here, I can try that out. I know this is good for older people and it's a yin herb but they're already entering the yin phase. I know it depends on what individual and what's up with them but in general, they're going to be more yin, right? So this would be…
Logan: So there's a couple different ways that you can look at that. They may be entering the more yin period of life but that doesn't mean they necessarily have nourished that yin of their body that much. So you have to look at those as sort of little bit different levels. One of the reasons that I'm very much enjoying taking it right now, working with a lot of these more yang herbs like the pine pollen, tongkat which we'll talk about some more, if you're working with more of the yang herbs, you can balance it out with some of the yin herbs as well and I feel this helps give that balance.
One of the sort of big ahas about this yin and yang balance to me was when working with athletics, everyone thinks of yang because that's that energy that's going out there. If you're referring to more of the muscular nature of it, that is very much yang. But you can't forget the recovery aspect. When you're coming back from those workouts, that's when you're getting much better. Your body's recovering. You need to really support that yin energy. That's if anything probably the more important aspect. So the yang is great for going out, having the energy and actually being able to do that, but you also need to support the other side so that your body can really recuperate from what you do.
Zane: Okay. That totally makes sense. The rest phase, that's when you're actually building up everything. You're not going to be something stronger without that.
Logan: That's why something like cordyceps with its yin and yang nature, that's a great tonic by itself for training. As you said, we can have these other ones and then support it with something like He Shou Wu. Maral root is another one that I'd say is yin in nature.
Zane: Really? Oh yeah, of course.
Logan: Well, if you looked at it, for the recovery and everything and yes, it's great for building muscle and has some adaptogenic—I'd say it definitely has some yang aspect to it but definitely because it's there for recovery, it's primarily do that.
Zane: Yah. I just got confused. I'm like it makes me build muscle which makes it yang. Okay, mucuna?
Logan: Mucuna is an interesting one. That's kind of hard for me to say exactly and I couldn't find any material saying that one way or another. I'd say it's probably not too far one way or another. Definitely with its hormonal action, it might be slightly yang. I'd say that or somewhere around balanced but that's kind of a tough one for me to really think about because it does quite a few different things and really where does the L-dopa in it lie on the yin and yang section. It's hard to say.
Zane: All right. Well, you know this one, schisandra.
Logan: Schisandra? Schisandra is an interesting one. It's actually fairly balanced. It has all three of the treasures. It enters all five of the elements. There's definitely some aspects to it that I would say yin but some are definitely yang as well. So this is an interesting one. Once again, it's another adaptogenic herb so it's hard to say. If you looked at one aspect, it's slightly yang in this sense but in this other one slightly yin. There's sexual function but it's really helping conserve the fluid and the energy of it. It's good for detox so it's really a tough one to try and pinpoint on anything.
Zane: It sounds like a good all-around adaptogen right there to me. I've been taking that one powder lately for around tea garden. All right, what about the tongkat ali?
Logan: Tongkat is definitely yang. This is probably a slight yang, fairly far on the spectrum. That's why for like women, it can be too hot in nature. It's a pretty strong one. Even with men, we recommend cycling it. So part of that maybe if you're going too far with this, it cannot be the best thing. But I'd say it's one of our stronger yang tonics.
Zane: Okay. What you say cistanche?
Logan: Cistanche is also definitely yang. It's a pretty classic yang herb in Chinese medicine. If you look at what it's doing, it's really supporting the male sexual function and its interaction with the hormones as well. It's quite a strong yang one as well.
Zane: So that would be the same as nettle root, right?
Logan: Nettle root, I'd give it a yang nature but it's more balance, I'd say, slightly yang. It could be in the root of the plant. If were to look at the nettle leaves, that'd be something a little bit different. Nettles are an interesting plant. It has so many usable parts and different interactions in what it can do. It's very much an interesting plant but I'd say it's slightly yang but more toward balanced.
Zane: Yeah, the nettle leaves are fairly good for women. I would say they're definitely more yin. We need more kind of the iron.
Logan: Oh nettle leaves are good for a lot of people. It has high iron. It has tons of minerals. You look at the nettle plant, it's stinging. It has that fiery nature to it but it's also working sort of opposite, like it works on the waters of the body. It's a diuretic. It helps support the kidneys we believe. It has so many different things going on so I'd say in general it's a yang plant but there are definitely some different aspects to it.
Zane: Okay, cool.
Logan: We also have the triphala.
Zane: We can't forget that one.
Logan: Triphala, here's something that's a bit more yin in nature. You're looking at it primarily as sort of a rejuvenative or restorative in small doses but more of a laxative or detox in properties when you take bigger dosages of it. That would definitely all qualify as a bit more yin in nature.
Zane: Okay. Let's talk about the formulas we have.
Logan: Yup. So with Phoenix Formula, what we were kind of going for, I'd say it's slightly more yin in nature. It's really going for that deeply restorative quality that we're going for. So the shilajit, like we said, that's kind of balanced, some different aspects to that. And it has the He Shou Wu, which is significantly yin. It has the pine pollen so it has that yang in there as well, the ant. So it's a fairly well balance while really supporting that I'd say jing energy more than anything else.
Zane: I have a question about the pine pollen. You said it's yang. Sorry, I got confused. I was going to say one of the yin principals is it detoxes estrogen but that's going to help the yang.
Logan: Right. So like I said, if you narrow in on any one point, you could probably see a little bit different nature but you also have to look at it overall as whole.
Zane: Yeah, the overall balance of them. Okay. So Hercules, we definitely designed more towards the yang, right, pre-workout. It has energy going?
Logan: Yeah, as a pre-workout formula. We have the cistanche. We have the ant. Those are definitely a bit more yang. This does have the maral root, which has some of those yang aspects but we didn't want it to be a fully yang formula. It has some yin in there to help balance it out. But as a pre-workout, it's definitely a bit more yang in nature. Even the niacin in there I'd say is more of a yang thing when you think about that vasodilation, the speeding up of circulation. With the new Hercules 2, once again with this one I'd say slightly yang in nature but Hercules 2 is a little bit more balanced.
Zane: It's more balanced because of all the other adaptogens.
Logan: Yeah, you have the rhodiola. You have the cordyceps in there. There can be a difference between balance and supporting both yin and yang. Like I mentioned with the cordyceps and the rhodiola, I'd say those really well support, those two, versus say something like a reishi, which is more balanced in nature.
Zane: Well it's also going to depend on ratio of the herbs in the formula.
Logan: Absolutely. You could play up the yang-ness or the yin-ness, depending on how you combine things, the different herbs, the different ratios, as well as how you deliver it.
Zane: Yeah, because I don't know the ratios that we have for Hercules 2. Actually. I should. So the Spartan, that's kind of balanced?
Logan: Yeah. Considering we've talked about the adaptogens and now they're mostly balanced, supportive on both nature, I'd say yeah, it's definitely balanced on this one. It's hard to just to point at any one direction, because it's really designed to be adaptogenic.
Zane: Yeah. That's what I tend to tell people. I just did a BJJ seminar and asked a lot of questions on what each one does. For Spartan, I'm always like some people use it as a pre-workout and some people use it as recovery. I take it in the morning for the whole day myself. So it's pretty adaptable for an adaptogen.
Logan: Yeah, that's just the whole purpose, right?
Zane: Yeah. All right. You could even go with my Men's Hormone Package. Obviously, that's going to be more yang than anything.
Logan: Yeah. We're really looking to restore that more yang nature. That's one way you can think about testosterone, working to bring that back in. The pine pollen, with the tincture, its alcohol is more yang in nature, too, so any time you tincture something that's going to be a slightly more yang form as well. Of course, we do have the biochemical action of it pulling out the hormones and delivering them into the bloodstream straightaway. So it's definitely a bit more yang of a nature in the pine pollen tincture versus the powder.
Zane: Oh yeah. And the Athlete's Bundle is going to be a little more balanced but it's still geared more towards the yang to get you ramped up. Correct?
Logan: Yup. Because it has the pre-workout in there but even though yes, it's slightly yang, there's definitely a lot of support for the yin in there as well, with the shilajit and the adaptogens.
Zane: Maybe we should throw in some He Shou Wu in there, giving it even more balance for our recovery.
Logan: Yeah.
Zane: Then I just want to bring this one up, the Mental Formula. We're not exactly 100% certain all the mental herbs we're going to have in there but it's probably going to end up being more yin just because it's working on your brain.
Logan: That's an interesting point. In Chinese medicine, they don't even have the brain as an organ. You have some interactions between the different meridians and their function like the bladder meridian has a lot to do with the brain, which may sounds surprising, or the nervous of some as whole because it's working more on the electrical components of that. Yeah, with the nootropic and the mental herbs, that's kind of an interesting take. I'd have to do a little bit more research into that because if you think of mental clarity and what you're trying to do, there's both a yin sort of receptive nature of the brain taking in information but having quick access, pulling that out there is more of a yang nature. So even within that, I'd say there is still this polarity. Some herbs may help the brain while being more yin and some way help the brain while being more yang.
Zane: Yeah. I never even thought. It's funny that they don't have the brain in that system but it makes a lot sense, especially like in medieval times. They didn't really see the brain as the seat of the soul or anything like that.
Logan: No one does except us, which was an interesting thing. Where are we and we point to our heads, whereas for the indigenous people, it's all in the heart or sometimes the liver. Very interesting stuff.
Zane: I almost think that we're talking about consciousness and they're more talking about their soul, which basically is kind of like, which one do you see as more important when we deal with consciousness at this point in time. All right, well that's pretty much everything. We've covered most stuff. Anything else you want to add?
Logan: I think this gives a good overview and hopefully brought some light to the subject and how you may look at yourself in your life, what's going on and where you may want to pick some herbs that support yin or yang better for you. Once again, you're trying to get to the right sort of balance and that doesn't mean exactly balanced herbs but balanced for you, so taking into account your nature and everything that's going on. That's why we encourage people to experiment. You've got to find what works for you. Every person is different and even though we can look at these various forms of constitutional theory, that gives you a good place to start looking and start experimenting, in the end it's still going to come down to you experimenting for yourself.
Zane: Sounds good. If you guys have any questions or comments, we'd greatly appreciate some. If you want to argue with us about yin or yang and the herbs, we would actually greatly appreciate that, too.
Logan: Yup.
Zane: All right, well I learned a little bit. So thank you, Logan.
Logan: Only a little? Geez.
Zane: Well, I like the yin and yang system because once you know the underlying qualities of yin and yang, you can pretty much figure out what something is based upon those qualities and go from there. It's pretty fairly simple. That's why they probably teach it first in Chinese medicine.
Logan: Right. It does get far more complex as you go along because when you have the yin deficiency or yang excess in the liver, from there it does gets a bit more complex. But yeah, with just this simple understanding, you can begin to see the dual nature in all things.
Zane: Yeah. All right. Well, until next time.
Logan: All right. Thanks everyone for listening.
[/spoiler]