In episode 17 we discuss the yin and yang theory of Chinese Medicine. This topic will be concluded next week with a discussion of the yin and yang qualities of each of our herbs.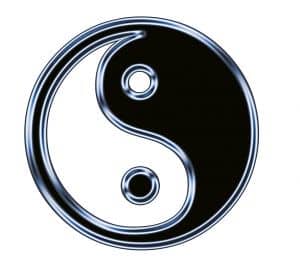 The Basics of Yin and Yang Theory
Adrenal Burnout as an Example of Yin and Yang
How it Ties to Humans, Plants, the Environment and More
Looking at Yin and Yang Constitutions
The Yin and Yang Organs and Meridians along with the 5 Elements
The Three Treasures, Jing, Qi and Shen and How they Relate to this Duality
Yin and Yang Disease Potentials
The General Characteristics of Yin and Yang Herbs
The Balancing of Foods
Issues with Raw Food according to Chinese Medicine
And Much More
Click the link below to access the complete transcript.
[spoiler]
The content found on the Vital Way podcast in Superman Herbs is for informational purposes only and is not intended as medical advice, for the diagnosis or treatment of a health condition or as a substitute for medical counseling. Please review any information with your qualified healthcare provider before making any decisions concerning your health. You assume all risk for use, misuse or disuse of this information.
Logan: Welcome to the Vital Way. I'm Logan Christopher, along here with my Brother Zane and we have what should be a very interesting topic for today. We're going to be diving into yin and yang theory and how that works. It's one piece of many in the Chinese medicine system and just being two different things, it's kind of an easy place to start before we dive into some of the three, five or seven as the other systems have. We also have got a question that kind of spurred this on. It goes, "How would you classify each herb that we have at superman herbs as yin or yang?" So welcome to the call, Zane.
Zane: Thank you for having me again. I'm actually really interested in learning about the Ayurvedic herbs and how do they apply to this because that's not common knowledge. I mean that's not out there.
Logan: Right. We're going to go a bit into the theory first and how it works before we dive into the herbs. Some of this, a lot of people may disagree like with a lot of the Chinese herbs, it's said or it's written, everyone knows it's either yin or yang. Some of these other ones may be a little more of my personal opinion on the nature of the herbs and how they work, along with the details of what we'll be describing.
Zane: What is yin and yang, Logan?
Logan: That's sort of a big question. In the beginning there is the one. In Chinese theory, it's often called the Dao and this basically splits into two, the duality of nature which is described as yin and yang. With this, really it can be very helpful to notice just how everything exists in some sort of polarity. It's not necessarily black or white. There are obviously shades of gray, gradients between these two things, but there's always this duality. A very common one of which yin and yang is described is the masculine versus the feminine, the yang being masculine and the yin being feminine. But if we have a whole list of different polarities describing these two and I'm pulling some of this information from Michael and Lesley Tierra's East West herbalism course which has a pretty good introduction to the yin and yang theory.
Just to describe sort of the qualities of what yin is, it's thought of a condensing, inward, descending, dark, cold, heavy, the interior. It has to do with the psychological and being introspective. As I said, the feminine, the winter season and also the taste would be sour, bitter and salty. So we all have these different qualities of the yin. Whereas the yang, rather than condensing it's developing, it's going outwards and ascending. It's bright, hot and white. It has to do with the exterior, more of the physical and being extroverted. Sometimes aggressive or assertive are some of its energetic natures while yin—I forgot this one—it's more receptive and passive. Yang also has to do with the masculine, as I said, and the summer season, as well as the taste of spicy and sweet.
Just looking at these, it's not that you need to memorize this list but if you look at them you see the commonalities between these different energies. Really that's what yin and yang are, different energies. So the yin, we have the feminine, it's more receptive, more intuitive, a little darker and colder. It has to do with that winter season so you see this energy is kind of like condensed down into the core whereas the yang is more of the masculine. It's outgoing. It's aggressive. It has to do with athletics, all kinds of these different things. It's hotter. So we have the different energies that work in the polarity.
Zane: Yeah. So they're basically two polar opposites and we are looking for a balance between the two, right?
Logan: Yeah, absolutely. So most people have seen the yin and yang symbol right? You have the circle. It's a circle. That's the one I was talking about. That's the one, the Dao, the whole. Then it's divided by that squiggly line in the middle and usually it's light and black. Sometimes, there's a color but you'll notice in the yin, which is the dark color, there's that little smaller circle of the white because it's extremely rare or even none existent that things are completely yin or yang. There's always a little bit of one within the other. So when we're looking at this duality, once again don't think in just the extremes like it's one way or another, but there's some sort of balance and it's always an interacting relationship.
Zane: If you have too much yang, it will eventually even turn into yin a lot.
Logan: An example of that would be like if we looked at adrenal fatigue. In adrenal fatigue, you're being too yang. You're going out there, you're stressing too much so your body is trying to cope with this to a point and you're just using too much of the energy your body has and it gets to the point where you can't function, you get to adrenal burnout. You have to go into sort of a yin mode just trying to balance that out where you have no more of that yang energy left. So that would be an example of that.
Zane: That's a good example. So are there certain different qualities of the yin and yang?
Logan: We mentioned a whole bunch of different things there but the main ones in Chinese medicine are the eight principles. So if yin, the main sort of principles that you're looking at and this is whether you're looking at herbs or diagnosing people, yin is more cool, efficient and internal while yang is more warm, excessive and external. Those are the main things. I'll give an example, a personal example.
A couple months back, I went on my honeymoon. There was a cruise ship that I went on and I was out there sort of partying late and drinking a bit more because of the heavy metal groups. Basically, this and the travel with the flight being cancelled and that being delayed, I was out playing in the cold weather a whole bunch, my immune system did break down a bit more than normal. I sort of pride myself on never getting sick but this time I just pushed myself over that level a little bit.
Zane: Whoa, did you get sick?
Logan: I did get sick, unfortunately. It's the first time in like two or three years or probably even longer than that just because I was basically stressing my body out too much to the point where my immune system was weakened. I wasn't taking as much as herbs as I normally did. I had a little bit but I didn't pack a whole bunch of things for this trip. When I get home, I'm starting to feel from the cold weather and people are smoking; there were tons of cigarettes all on the cruise ship so my lungs had sort of a congested energy and it got filled up in there so I was coughing and then had a bit more phlegm than normal.
But it got to the point where right after I got home, I had a massive amount of work we had to do and we were switching back end systems at Superman Herbs so I didn't really have time to be sick. Basically what I had, it was more of I'd say yang condition at that point. It was more external and just from the excessiveness but I didn't have time to be sick because I had to travel and all these other things that were going on. In doing that, I kind of suppressed it and it became more internal. It ended up like I had this shit in my chest for a little bit longer because I suppressed it. It became more internal and it lasted much longer because it became more of a yin condition at that time. Eventually, obviously I got through that mess. It's not a big problem but that gives a little bit of detail how you can have the differences between the yang and the yin issue.
Zane: Don't they say if you have a yang sickness or disease, it's usually way shorter in time length whereas yin is more like chronic conditions?
Logan: Yes, absolutely and that has to do with being yin, remember it's more of the interior so it's deeper and inwards whereas yang is more surface. But you also have with the yin, it has to do with deficiency rather than excess a lot more. Deficiency is often much more difficult to work with because if you're just excessive, just cut back on what you're doing and you can often be good but with the yin, it will back up. It's a little bit more of a process.
Zane: So would you say that a lot of our society has cancer and stuff like that because they are in deficiency?
Logan: Well, you can't just look at cancer as one thing.
Zane: Okay, I was just giving it as an example. There are so many chronic diseases.
Logan: Definitely chronic disease, there's a whole bunch of different factors but in our Western society, it is much more yang in nature. We're all about achievements and what we're doing and activity all the time. We don't have merely as much as that yin receptiveness. So as a society, we are largely more yang-driven but you can look at not just like individual person or herb but society as a whole. It will definitely lead to overstress, always having that activity going without having the proper balanced for it, whatever that person is, of that yin sort of recovering.
Zane: I have a question. I just wanted to make sure the listeners knew exactly what kind of cruise ship you were on.
Logan: It was a heavy metal cruise.
Zane: What was the name?
Logan: 70,000 Tons of Metal.
Zane: I highly recommend that everyone listen to that because it's very healthy. It's a very healthy heavy metal cruise. How about the organs? What are the organs in relation to yin and yang because they all have both, don't they?
Logan: Yes. With Chinese medicine, it's divided. You have this yin and yang but there are also these five elements. Then there are the meridians which are mostly named after organs. Each element has both the yin and yang organ, except the fire element which has twice as many as the other ones. So the yin organs, they're thought of to be solid organ versus the hollow ones, those are the yang organs. The yin organs are the liver, the heart and pericardium, spleen, lungs and kidneys versus the yang organs, this includes gall bladder, small intestine and triple warmer which is more of the sort of the adrenal fight-and-flight system, not necessarily just an organ, and also the stomach, large intestine and bladder.
Like I said, each of the elements have both these yin and yang organs. Generally though, as you were saying before, with the yin being a bit more of the interior and sort of the deeper organs, you often do a lot more with the yin organs than the yang organs. Yang organs can have some issues but the real sort of chronic and fear issues happens when basically the yin organs.
Zane: Okay. While you just mentioned the five-element system and the yin and yang system, they can be totally separate. You don't even need to really know that much about the five elements.
Logan: Yeah, definitely can with them. One of the things is if you look at the different constitutions between people, we were just talking about the yin and yang; it's fairly simple once again because you just have one versus the other and of course it's a spectrum, not an either/or type of thing but people can have more of a yang constitution or people can have more of a yin constitution.
Zane: Well, what does the yang constitution look like?
Logan: Definitely if you go to the Ayurvedic doshas, this is more of the pitta dosha. It's more fiery in nature so you have like warmer circulation of the skin. Hands and feet tend to be warmer. They say the five senses are acute. It can be more loud and talkative, of heavier breathing. In Chinese medicine, they look at the tongue or the pulses. The tongue tends to be more red, brownish or solid with or without a yellow coat. It can get dry or absorbs whereas the pulse will be floating, flooding, fast, smooth and strong.
On the flipside, the yin constitution will be more of a weaker, quiet, tired, thin person. Definitely a bit more of the vata constitution although there's often kapha. Kapha can kind of go either way, I think, but vata tends to be more of this yin type so duller senses. It's a soft, silent or quiet voice. With the tongue, it can be fat, pale with or without a whitish coat. It's usually moist and smooth. While the pulse will be deep, weak, fine, slow and soft. The easiest thing to look at would be body type. If you have like a stronger, more muscular, that's more yang versus a weaker, thinner that's more yin. Those are some of the elements that go into seeing where you're at but you can also look at more of the psychological pieces of it. Are you more of an energetic person or do you like to go about things a little more lazily? Different factors like that certainly come into play.
Zane: Yeah, you can make yin and yang all aspects of your life basically.
Logan: Oh yes, absolutely, anything you can think of that. We talked a lot about hormones. The testosterone, that's definitely the yang. If you're testosterone is high, then you have better sex, athleticism is all in there, even just in life, going out and achieving things, all that has to do with testosterone. That's really like our yang drive. You definitely need the flip side, the yin though. That's the thing. A lot of people think I just need yang. I want more yang. Once again, that goes to our culture but you really need a good, nourished yin side in order to support that.
Zane: Well, estrogen would be the yin of the testosterone, right?
Logan: That's another thing you can look at. All these hormones need to exist in the right sort of ratio or balance to each other, not like all testosterone and no estrogen. That would probably be a dead person. You need to have the right ratio, the right balance in order to do it. That gives another look at this yin and yang dynamic.
Zane: So would you say that at least in relation to those hormones, we're in the yin-dominate state in our society because of the saturation of estrogen?
Logan: Yes, at least if that person ends up with a low testosterone. They no longer have that sort of yang energy. If we go a little bit deeper, you can have an excess of yang or deficiency of yang. With yin, you tend to just go more with deficiency. There tends not to be an excess of that so you have sort of these different dynamics, the yin and yang of yin and yang.
Zane: Why is it hard to get an excess of yin?
Logan: It's just something that if you think of it sort of as the core essence, with the three treasures with the jing, qi and shen. So jing is the one that's usually thought of in terms of yin and yang versus the other two. So you excess of Jing so if you think of it in that sense, it just doesn't really get to a point where there's too much of that because that's essentially sort of like a deeply restorative inner essence. You can't have too much of that good thing.
Zane: Okay, that makes sense. Did you want to talk about this in relation to the meridian or did we kind of go over that with the organs?
Logan: Well yeah, those organs that it has to do with, those are the meridians as well.
Zane: Okay. All right, well is there anything else we need to know before we jump into what each of the herbs are?
Logan: Well, it would be probably be good to go over an overview, sort of a general look at the yin and yang nature of herbs before we get to the specific herbs. This is sort of a generality. There's exceptions to every rule but yin herbs generally are darker-colored, softer, and moist to the touch and possess a sour, bitter or salty flavor while yang herbs are light or bright-colored, drier with a rougher texture and have spicy, sweet or acrid flavors. Herbs that are warming and stimulating are yang while the opposite, cooling, demulcent herbs are yin. Also, a lot of those that have more of a like purifying or relaxing, laxative, those sorts of actions, a lot of those are considered more yin as well.
Then you can break it down with the plants. Long roots even are said to be more yang while shorter roots are more yin. The different parts of the flowers, it can all be divided. Once again, these are just generalities but it gives you an idea of the polarity. You can go extremely flying into working with these. If you're trying to balance your diet, certain foods are more yin, certain foods are more yang but how you prepare those fruits really matters as well. You can balance them with the right combination of herbs or different foods but also how you cook them plays into this as well.
Zane: Okay. Adding heat to any food is going to make it more yang, right?
Logan: Yeah. That's why in Chinese medicine they're not big on raw foods because they see them as too cold in nature. Some of everything is always cooked. With a lot of food, you'll want to have it mostly balanced. You don't want to go too far in one direction. The interesting thing with fast food and everything, it tends to be extremely yin or extremely yang foods so there is some sort of balance. But the problem with that is when you're working on the extreme, if one thing changes it's easy topple the whole balance that's going on there versus if you're working with a lot of foods that are more less extreme in that nature, then you tend to have a better balance going on.
Zane: I've always heard that because of fast foods and stuff that we were more yang building with our foods.
Logan: Yeah well, yang foods definitely has to do with excess. If you're eating excess foods, that's excess yang and it leads to stagnation in the body that's definitely—
Zane: Excess empty calories, you mean?
Logan: Definitely. Some of the extremely yang foods are red meat, alcohol and sugar and then extremely yin foods would be fresh fruits and juices. Of course, there's a lot more in here but those are some of the things that are further on the spectrum.
Zane: Well, it's interesting because you can see in our society that there's so much fast food, yang food and stuff and then all these raw food movements sprout out which is the complete extreme opposite of that.
Logan: That's one of the very interesting things. You look at this idea of the raw food. Everything is much more yin in nature. What if these people tend to look back? They get thin. It can be great for losing weight and even emaciated if you go to a Northern climate. These people are going to be extremely cold to the point where they can't be warmed up so you see that yin dynamic really at play there versus you balance that out with a little bit of meat or even a berry and the person can get to a good body weight, they'll feel much warmer. A lot of symptoms that would arise from being too extremely yin from raw food can then clear up with that.
Zane: Yeah, that's a really good point. It's like a totally different perspective of the world but it totally works at the same time. It's not mystical or anything. There's nothing mystical about it. It totally works. I have a question though that made me think about certain whether like when it's damp or stuff like that. I think you described yin and yang with certain weather-type conditions a little bit, like dampness and cold and that all affects a person's health, too, depending on where they're living, correct? You mentioned in your story that it was cold and that just exacerbated the problem of sickness that you were having.
Logan: In Chinese medicine, you have the different external influences which of course interact with the internal. This idea is the same in Chinese medicine and Ayurveda. Basically, anything that's holistic has the seasons change so there'll be a difference of this yin and yang or the difference of the doshas, which one way of describing those with the seasons, your diet, your herbs, everything is going to need to adapt to that in order to keep you in the best balance. Notice people naturally do this. You don't eat the same things in summer versus what you eat in winter, especially when you're in a place where there is quite a bit more dramatic seasons versus Santa Cruz, California where I'm at. You need to have more of a changing balance in order to stay balanced with your environment.
Zane: Well California, where you're at is easier. You don't have four different seasons.
Logan:   Yeah.
Stay tuned for Part 2 of this discussion on yin and yang where we'll be going into detail on each of the herbs carried at SupermanHerbs.com whether they are yin or yang in nature.
[/spoiler]