Deer antler velvet…just what is this stuff and why is it so popular? And which is the best way to use it? Does deer antler spray work?
Deer antlers are pretty amazing. (Note that Elk antlers are also used too. For the most part I'll be using the term deer antlers, but later on, I'll address the differences between the two).
Every year male deer grow new antlers. These are then used for sexual attraction and for fighting other males, two things that go hand-in-hand. This video shows an example of the combat the deer engage in, in order to win the right to females.
If you've ever seen the fully-grown antlers on a deer, you know it's an impressive sight. What's more is that this growth happens in a relatively short period of time a period of 90 to 120 days. The deer antler growth occurs as fast as 1 cm/day.
After the antlers are fully grown the velvet disappears and the antler's bone completely calcifies and dies.  Then, the antlers as a whole will fall off at some point. Just how big the antlers get and how long they stay on varies from a wide variety of factors.
The term deer antler velvet comes from the fact that while the antler is growing it is covered in what looks like tiny hairs. This is highly vascular skin is called velvet. (Some people mistakenly think that you're scraping off these hairs to make a supplement, but that is not the case. You actually want to be using the cross-section of the antler, not just the velvet.)
All the growth occurs at the tip. At first, it is cartilage but later is replaced by bone. That's all well and good for the deer, but I'm guessing you're here to find out what it can do for you.
What are the benefits of deer antler velvet extract?
Deer antler has a reputation primarily for its hormone-supporting effects. Thus, it is said to have the best effects on testosterone, growth hormone and IGF-1, which in turn should help with various forms of athletic performance, recovery and also sexual function. We'll get to the science around that, but first, let's look at how deer antler was classically used.
Traditionally, in Chinese medicine, deer antler velvet was used for cardiovascular health, gynecological issues, immune system support, tissue repair, and overall health.
From a Chinese medicine perspective, deer antler is said to "nourish the Yin, tonify the kidney, invigorate the spleen, strengthen bones and muscles, and promote blood flow." 1
It's been reported in use for over 2,000 years ago and was found in The Divine Farmer's Materia Medica where it was said:
"Bai Jiao (Gelatinum Cornu Cervi) is sweet and balanced. It mainly treats damaged center, taxation expiry, lumbargo, and languor and emaciation. It supplements the center and boosts the qi. In females, [it treats] blood block infertility, relieves [abdominal] pain, and quiets the fetus. Protracted taking may make the body light and prolong life…The current name is Lu Jiao Jiao. This medicinal is sweet in flavor and warm of qi. It supplements the essence and blood and fortifies the sinews and bones. It is often prescribed to treat kidney vacuity cold, taxation damage, and aching pain in the limbs. Because it supplements very strongly, it is only appropriate for fire debility conditions with a deep and fine pulse."
Others consider it to be a strong yin jing tonic, while also supporting qi and shen, and thus containing all of 'The Three Treasures.'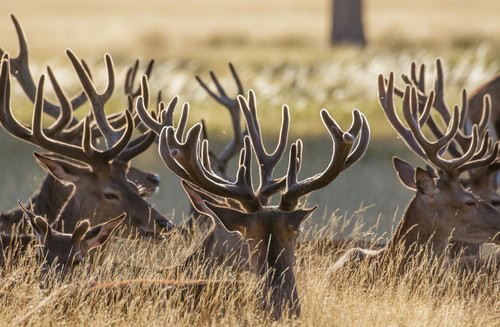 As already stated it is used by many athletes to aid in performance and recovery. It is used by many others for aiding in sexual function. Some also find that it helps stimulate the mind.
"There is nothing better than deer antler to cause a man to be robust and unaffected by age, not to tire in the bedroom, and not to deteriorate either in energy or in facial coloration."
– Tamba Yasuyori, The Essence of Medical Prescriptions
Just the Tips? The Full Antler? What is Best?
Is one part of the deer antler better than others? It depends on who you ask. I've heard some people say that the deer antler tips are the only parts worth using. That's where the antlers are growing, thus that is where the potent growth factors are. And the rest of the antler is essentially bone, and you're not going to find nor get much use out of that. (One famous herbalist that claims this has made a few other suspect claims, see the ectosaponins below, so I don't blindly agree with him.)
Besides, there are other herbalists that say different parts have different uses, and the best benefits may come from combining it all. In fact, traditionally the bases may have been used more so. And at least one study found the bases did, in fact, have good use.1
According to one source, the breakdown of what you find in the different parts is as follows.
The tips or upper part, also known as the wax piece, contains the lipids, growth factors, hormones, and polysaccharides.
The middle part or blood piece contains collagen, proteoglycans, glycosaminoglycans, and polysaccharides.
The bottom part of the bone piece contains minerals, enzyme cofactors, amino acids, and bone stem cells.
In essence, the tips are the hormonal part. The middle is the cartilage. And the bottom is the bone. 

Who is right about what is best? I can't say for sure. But just this idea that one part may be active, and other parts inactive, or that one part does radically different things than another, could also be the reason why the science behind deer antler velvet doesn't often come out clearly positive.
From what I've seen most of the studies don't list these types, their sources or much else about the deer antler they use. Unfortunately, as deer antler is more expensive than most "herbs" there is likely lots of "crap" floating around that is sold as deer antler too. And if you use low-quality stuff for a study, I wouldn't expect much in the way of benefits for obvious reasons.
For the deer antler in Stag Swag, we use the whole antler.
What does Deer Antler Velvet contain?
Like any natural material, there is a lot in here! Supporting the various tissues of the body you'll find:
Type II Collagen
Glycosaminoglycans
Hyaluronic Acid
Mucopolysaccharides
Glucosamine Sulfate
Chondroitin Sulfate
You may recognize many of these names from various other supplements. Mucopolysaccharides are one of the groups that is hypothesized to give Pearl Powder some of its benefits. According to the above information, these would be found mostly in the middle or cartilage piece.
Deer antler is said to contain all 9 amino acids as well as 13 non-essential amino acids. It contains a wide variety of minerals, including trace minerals.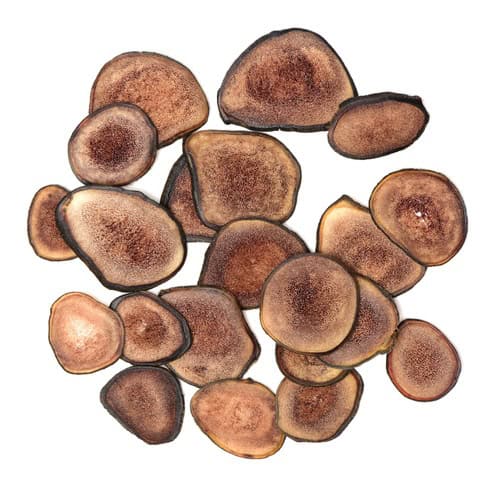 Deer Antler Growth Factors
Perhaps the most important compounds in deer antler are the growth factors responsible for the kind of growth they are capable of, which is extremely rare in the animal kingdom. There are a wide number of these found inside. While comprehensive, even this list is incomplete.
Studies showing these various growth factors are used. While much of the science has identified them as being active in the growing antler, in many cases it is not 100% clear if these are also available in the extracts, though we know that some are. As you'll see these same growth factors are used in human biology as well. There is a fair amount of research in this area because science wants to identify ways that repair and regrowth could be best done in humans.
Insulin-Like Factor
IGF-1 is so called because it is a hormone similar to insulin structurally, and thus in some effects. IGF-1 is primarily produced in the liver after being stimulated by growth hormone. It can bind to the insulin receptor but with a lower affinity than insulin itself.
Deer antler has been shown to contain IGF1, IGF2 and other compounds.2 However, the amounts in any supplemental form are extremely small. Many would say too little to do anything, but that's only looking through a reductionist lens. (Similar to how the amount of testosterone in Pine Pollen is said to not be able to do anything…but it absolutely appears to.)
Meanwhile, IGF-2 is also involved. Not as much is known about this variation though the main difference appears to be that IGF1 is important for growth in childhood and adulthood, while IGF2 is important for fetal growth.
These hormones are important for the growth and repair of all kinds of tissues in the human body. They help regulate cellular development. Like all hormones, too much of them may be negative for anti-aging, but so is too little. Hitting the middle ground is where you want to be.
Nerve Growth Factor
You'll notice that many of these growth factors have to do with the nervous system. That's because the nerves in the antler must grow at pace with everything else too.
A couple in vitro studies showed that extracts of deer antler stimulated the growth of nerve fibers, through NGF which is operational in human nerves too.3,4
Neurotrophin-3
Neurotrophin-3, or NT-3, was found to be one of the growth factors responsible for the growth of deer antlers.5
NT-3, more so than other nerve growth factors, is active on more receptors, meaning that it can potentially stimulate more neurons.
Brain Derived Neurotrophic Factor
Yet another nerve growth factor at play is brain derived neurotrophic factor or BDNF for short. This is also active in deer antler growth.6
BDNF helps support the survival of existing neurons as well as the growth and differentiation of new ones. It is important to long term memory and is one of the most active in neurogenesis. 7
Fibroblast Growth Factor
Of course, it's not just the nervous system that is growing in the antlers. Fibroblast growth factor is responsible for growing fibroblasts, a type of cell that is most common in the connective tissue of animals. It makes use of collagen, glycosaminoglycans, and other compounds to form structural units.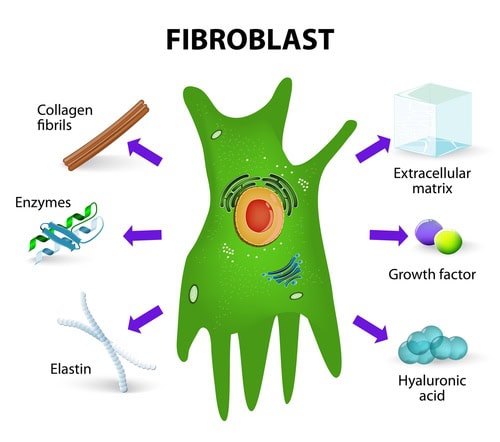 Basic fibroblast growth factor, also known as FGF2, was found active in deer antlers.6 This is likely one of the useful components in injury healing.
Vascular Endothelial Growth Factor
VEGF is at least partly responsible for the growth of the blood vessels in the deer antler. One study isolated VEGF121 and VEGF165 from the antler.8 Also found was pleiotrophin, which also goes by other names include heparin-binding growth factor 8 and neurite growth promoting factor 1.
Humans use VEGF to create blood vessels during fetal development, but also throughout our lives like after injury or after exercise.
Bone Morphogenetic Proteins
Different bone morphogenetic proteins, have been found in deer antler tissue, including types 2, 3b and 4.9-11
These growth factors stimulate the formation of cartilage and bone. Right now fifteen different types are known.
Transforming Growth Factors
TGF-β, includes four different primary groups, TGFB1, TGFB2, TGFB3, and TGFB4.
Some of the key functions involve regulating inflammatory processes, especially in the gut,12 stem cell differentiation13 and immune T-cell regulation and differentiation.14
This study found at least TGF beta 1, TGF beta 2 as well as TGF alpha, active inside of deer antler.15
Why is this Important?
Once again, this is not all of the growth factors present, nor the many other compounds at play. To say that deer antler is complex would be an understatement! The following chart includes at least twice as many.6 And again, to be clear, just because these are active in the growing antlers doesn't mean they're going to be active in a supplement, but at least some are.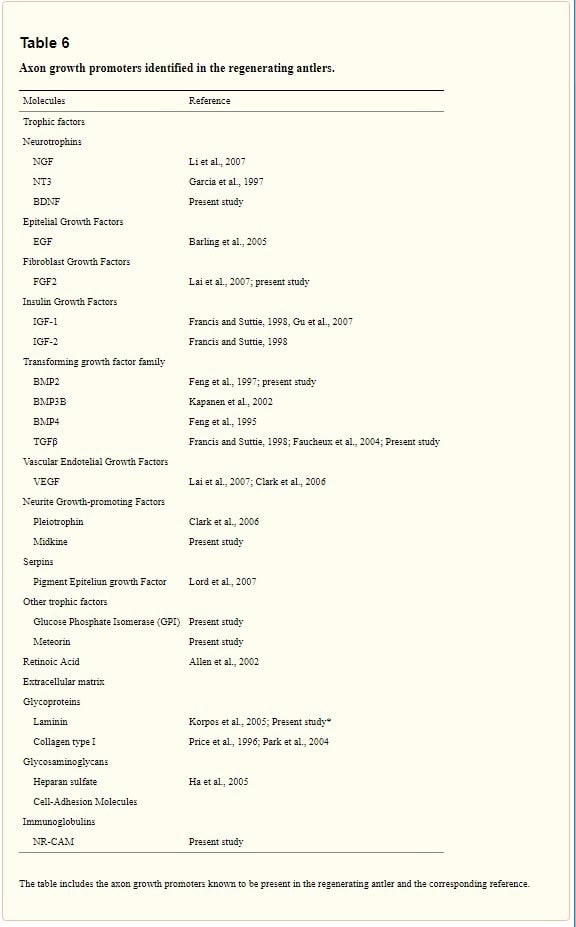 I spent some time listing these out for a reason. For some people, deer antler has become synonymous with IGF1. Some brands even name it after that. But it's clear that looking at deer antler for IGF1 is missing the forest for one single tree.
Testosterone in Deer Antler
There is a report that the deer antler velvet and deer antler base also contains other hormones including testosterone and estradiol, though in lower amounts than was found in the blood of the deer.16  In all cases, the androgen to estrogen ratio was higher in the former. Whether these compounds survive processing is debatable.
While the IGF1 has long been thought to play a big role, a more recent study (2009) found that testosterone may have been playing a bigger role than previously thought.17
Ectosaponins in Deer Antler?
Ever since I started learning about deer antler I have heard that one of the main things it includes is ectosaponins. That these growth factors were also present in other things that re-grew such as lizard tails or starfish legs. I telling people about deer antler I have even repeated this statement myself previously.
However, there doesn't seem to be any such thing! There is not one study that mentions ectosaponins that I can find whether in deer antler or any other creatures.
Google results for the term only brings up a few hundred results, all of which seem to be people parroting this statement back and forth. Some mention "studies in Europe" but without citation.
So where did this idea come from? Maybe someone misheard a chemical that actually existed and like memes, it spread.
If anyone can point to the source of this, please let me know. Otherwise, it may be time to lay this myth to bed. Maybe ectosaponins are like ectoplasm…not of this world. As you've seen there are tons of growth factors in deer antler. We don't need to go making up ones.
I think by now we've established that deer antler is some close-to-magical mammal growing stuff. But the big question is, does this transfer over to other creatures, particularly human, when deer antler extract is consumed?
Promising Mice and Rat Studies with Deer Antler
In a forced swimming test, mice nearly doubled the length of time they could swim after being administered deer antler extract. They analyzed several of the possible mechanisms by which this could work, finding that it was touching on many systemic effects like the GnRH and insulin signaling pathways, the citrate cycle and more.18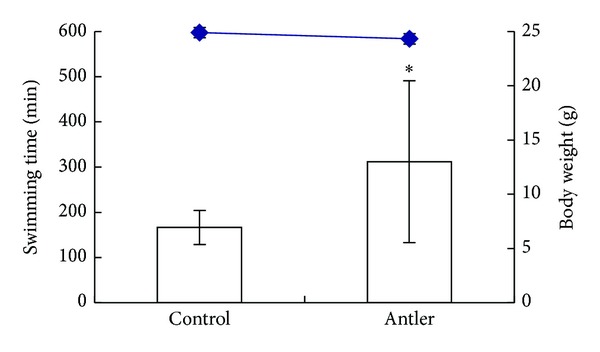 A different study featured velvet antler polypeptides (VAPs) and their effects on neural stem cells from rat brains. They induced differentiation, "which could provide a basis for the regeneration of the nervous system."19
Another rat study found protective effects of cardiac function in rats that had been given heart failure.20
What About Deer Antler Supplementation Human Trials?
In one study, 38 male participants where split into three groups. One group acted as the control. Another group received deer antler velvet extract powder. The third group received a liquid extract. All groups were tested before supplementation and then began a 10 week strength program.21
Lots of factors were looked at including circulating levels of testosterone, insulin-like growth factor, erythropoietin, red cell mass, plasma volume, and total blood volume. None of these were different among the three groups.
They also looked at muscular strength, endurance and VO2max. The results? Not much difference in groups except increases in isokinetic knee extensor strength and endurance in the deer antler powder group.
A 10-week study with elk velvet antler supplementation, combined with training, found no significant differences between the supplement and placebo groups in either men or women.22
One study did find increases in VO2 max and maximum strength in squats and bench press, while lowering LDL cholesterol.23 This study has been criticized for it's high dropout rate of 44%, meaning it's original 32 male participants, ended up with only 17 finished.
A study on 34 healthy men, taking 1 gram of powdered velvet antler for 12 weeks found no benefits to sexual function.24 (I have to ask if this was simply ground powder, also just tips, bottoms, whole, or an extract? The study only says "Capsules taken by participants in the deer velvet group were 250 mg dried and ground, "high quality" deer antler packaged in colored capsules.")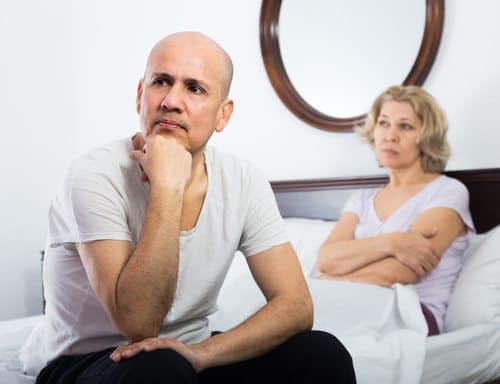 A systematic review of seven different deer antler supplementation studies, which included those listed above, looked at effectiveness in rheumatoid arthritis, osteoarthritis, sexual function, and sporting performance enhancement. Two of the seven reported some benefit, while five of the seven reported no benefit.25
Overall, the science is not very positive when it comes to deer antler. Again, I mention that quality can be a big factor here, so I am curious as to what is being used in all of these studies and it is seldom clear. Types of extract may be equally important. I have heard one herbalist say you need an alcohol extract, not a powder. That may be true, but it may not.
Even though it's mostly negative it still is a fairly small amount of research, so I wouldn't say the issue is finalized either. It just may be that deer antler is not great at what it has become known for…but that doesn't meant it doesn't have other potential uses.
My Personal Experience With Deer Antler Extract
I have used a few deer antler extracts over the years. With some extracts, I felt nothing. With others, I did have a sense of "power, uplifting and positive charge." I know, very subjective words, but I'm trying to describe my feelings. I think this speaks to the quality differences in even the few I've tried.
Overall, I generally liked deer antler, but being more expensive, I can't say I used it regularly in the past, instead choosing to use some of the less expensive herbs.
Then we started experimenting with Stag Swag. The deer antler is the main ingredient by far. But it also has Pine Pollen and Cistanche. The biggest thing I personally noticed in taking Stag Swag was my increased sex drive. I often do notice this with some of our other strong hormonal herbs such as Pine Pollen Tincture and Tongkat Ali extract.
And during this time, I have to say my exercise performance continues to increase. (You can check out my Instagram account to see my recent training.) But that seems to happen anyway, and Stag Swag is not the only thing I've been taking either so I can't really attribute it to the deer antler.
I offer this only as my own experience of things to help you make the best choice. I hope it's obvious but in case it's not, if we didn't feel that deer antler was worth using, we wouldn't be selling it.
Honestly, I place more stock in the thousands-year-old reputation than a limited amount of science (especially when 50+% of science is wrong, according to Ioannidis26). That's my personal opinion. You are entitled to yours.
Deer Antler FAQ
In the next section, we'll be dealing with some commonly asked questions about deer antler.
What is the best deer antler velvet dosage?
It really depends on what deer antler extract you're taking. If you're consuming a ground up powder, well first of all, it probably doesn't work well that way. And as for extracts, it depends on their strength. Often dosages of 1-3 grams per day for humans are used. This is typically equivalent to 1-3 mL of liquid extracts, but once again it depends.
I did hear one herbalist say that you're supposed to dose yourself with deer antler up to the point where you get a nose bleed. Then you back off the dose just a little bit and that is what you take. (We don't recommend this, just sharing nose bleed as a possible side effect with heavy use which brings us to the next question.)
Are there any deer antler side effects?
There's not really any known. To be on the safe side, pregnant and nursing women should not use deer antler and it is not generally recommended for kids.
Can deer antler be used by men and women?
Yes, all sexes are welcome.
Does deer antler velvet build muscle?
Not really, according to the science (see above), but it has that reputation. In fact, the Chinese theory doesn't really talk about this either, but rather if you're deficient it can help build you up, but not necessarily in a muscular way.
Is deer antler spray a steroid?
No. Steroids are some of the hormones in the human body. Corticosteroids mimic cortisol and other related hormones. Anabolic hormones mimic testosterone, growth hormone and other anabolic hormones. These are controlled substances. IGF-1, which is inside deer antler, is not a steroid per se, but is a hormone that can have steroid like effects. Because of this IGF-1, deer antler extracts have been banned in certain sports and leagues like the NFL. If you are an amateur or professional athlete, I would recommend inquiring with the governing bodies of your sport about this.
You may recall the controversy that erupted around deer antler and football player Ray Lewis back in early 2013. He denied using it as it was banned back then since IGF-1 is on their ban list. The reason he was allegedly using it was to help speed recovery of a torn triceps.
Is deer antler velvet legal?
Yes, to the best of my knowledge (I'm not a lawyer). Deer antler is legal everywhere. That being said it is banned in some sports leagues such as the NFL.
Can IGF 1 be detected in urine?
There is no currently available urine test, but IGF-1 can be found in blood tests.
Does deer antler help injuries?
According to ancient Chinese information, this is one of the main benefits. As deer grow their antlers each year at a fast rate, it would make sense that those same growth factors could potentially help aid in healing. Unfortunately, studies looking at this are sparse but there is some.
A water soluble elk extract gel that was topically applied to cuts on diabetic mice was found to result in smaller wounds after one week.27 Then there is one topical administration of deer antler extracted polypeptide to burned rats study that also found accelerated wound healing.28 I didn't see any research about internal use, nor anything with human subjects.
Are deer killed or harmed for their velvet?
While that can happen, any commercial supplier of deer antler is most likely getting their supply from farmed deer. These deer have their antlers sawed off while under analgesia.
Lest any vegans get up in arms about this, know that because they don't have their antlers, these deer don't fight, so less get injured and die. It's actually less harmful to the animals to take their antlers.
What species are used to make deer antler velvet extract?
Traditionally two types of deer were used in China. This includes the Sika deer (Cervus nippon Temminck) and Red Deer (Cervus elaphus Linnaeus).
This brings up another important point regarding the research. While there are very likely similarities, it is possible there are some key differences between species, and thus not every deer antler velvet extract product will be the same. Some say that the Sika deer is superior, but besides what some people say, there is no research on this.
The deer antler extract used in Stag Swag comes from the Red Deer.
How does Lost Empire's Deer Antler (as found in Stag Swag) stack up against Bucked Up, Buckpower, Velvetine, Now IGF-1, Boli Naturals, Surthrival or any others?
I can't speak to efficacy or lack of it in other products. I think I tried Now's product years ago and didn't notice anything. I tried a dropperful or two of Surthrival's Elk antler and that seemed decent enough. But I haven't tried most of what is out there. Besides the names, I don't know much else about them.
In general, I would say that especially when it comes to the quality of an herb such as deer antler, I would be skeptical of what you may find at Amazon, Vitamin Shoppe or GNC. Not saying there aren't any good products out there, its just less than likely when it comes to something like deer antler. For instance, I would not trust something like this.
Some may even have dubious additives (even up to include pharmaceutical drugs) in order to make them work better. It's happened with others such as polyrhachis ant before so I wouldn't put it past some unscrupulous companies. (Not our Ant Extract, we specifically test it for these additives that other companies have used.)
What is the difference between deer vs elk antler?
Both deer and elk (as well as moose, caribou and reindeer) are all in the same family (Cervidae). The majority of them grow antlers in much the same way. While there is marketing put behind one animal over another (elk are bigger therefore better) there isn't any science regarding this. Some of the science mentioned above did use elk antler, but there hasn't been any comparison between deer and elk specifically.
There is not as strong of a tradition in using elk antler as there is with deer antler. With deer antler, its use goes back for at least a few thousand years as it is listed in Shen Nong's classic, one of the first herbal books in Chinese medicine.
What is the difference between a deer antler spray and tincture?
Either way, the aim is sublingual absorption, where compounds inside can absorb into your bloodstream under the tongue, rather than the deer antler going through digestion. More on taking tinctures here. Essentially, all these hormones and growth factors are large protein molecules which will get dismantled in digestion, broken down into individual amino acids. So sublingual absorption is best. This is why a liquid form is likely to work better than powdered forms of deer antler supplements.
Any other questions?  Be sure to ask them in the comments below. Also, stayed tuned as we're working on reviews of the best deer antler velvet extract spray products.
References:
Latest posts by Logan Christopher
(see all)