A new study came out that looked at chemicals found in the urine of Danish men that cause deterioration on semen quality.
These chemicals included:
Bisphenols A, S and F
Phthalates
Paraben
Polychlorinated dioxins
Paracetamol (more commonly known as acetaminophen. Yep, this pain killer is an endocrine disruptor too.)
Chlorpyrifos (what some are saying is "the new glyphosate")
And others
The effects of these things are many including acting as antagonists to androgen receptors, inhibiting steroidogenic enzymes, suppressing testosterone synthesis and more.
That's lots of big words, but covering some important stuff, showing the many ways in which these chemicals can wreak havoc on the sex hormone system.
Get this. The authors of the paper calculated an index value of 1 for acceptable exposure levels. The average person exceeded this amount 17-fold.
The worst exceeded this over 100-fold!
BPA was the largest contributor by far. Unfortunately, many things BPA-free which you can find these days merely substitute BPS, BPF or others, which are just as toxic, and were both in the top four chemicals found here.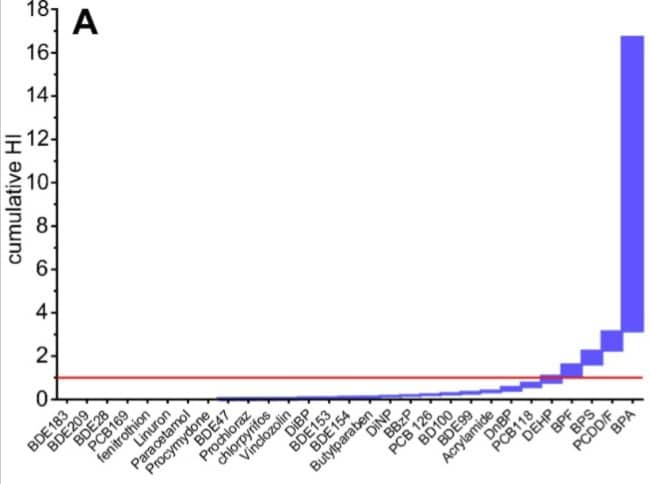 The conclusion of the paper, "Tolerable exposures to substances associated with deteriorations of semen quality are exceeded by a large margin. Bisphenols, polychlorinated dioxins, phthalates and analgesics drive these risks. Dedicated efforts towards lowering exposures to these substances are necessary to mitigate risks."
It is not enough to eat healthy and exercise.
It is not enough to take your herbs.
You absolutely must lower your exposure to such things, if you want to be healthy.
Now, herbs can certainly help. The phytoandrogens in Pine Pollen, both powder and tincture, can mitigate some of the effects assisting in testosterone synthesis and acting as agonists to androgen receptors.
Others like Schisandra can help to open up detoxification channels in the liver that must process these chemicals.
But first and foremost, lower your exposure.
Latest posts by Logan Christopher
(see all)