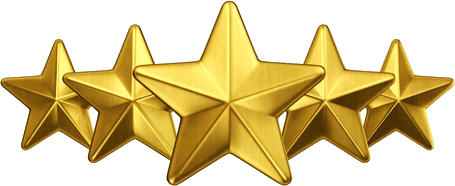 "My wife and I started taking this tincture several months ago...
We noticed right away better sleep quality and within a few weeks, experienced a lift in our moods..."
Kevin Wells
Ashwagandha Helps With Stress*
Studies have shown a link between Ashwagandha and decreased stress and anxious feelings.* Ashwagandha can help naturally balance cortisol levels, helping you fight back against stress and anxiety.*
Ashwagandha Helps With Sleep*
Ashwagandha naturally supports restorative sleep.* If you have trouble falling asleep or feeling truly rested when you wake up, explore Ashwagandha for its powerful sleep-inducing benefits!*
Ashwagandha Helps With Focus*
Ashwagandha can help you focus!*
If you struggle to complete tasks or wish you could improve your cognitive function, you should explore what Ashwagandha can do for your brain.
Studies have repeatedly shown a link between consistent use of Ashwagandha and improved mental acuity, better memory, and longer attention span.*
Ashwagandha Helps With Hormone Balance*
Whether you are male or female, Ashwagandha can help balance hormonal health naturally.*
Because Ashwagandha can bring cortisol (the stress hormone) into balance, it can have a positive effect on the production of other hormones that are essential to sexual desire and satisfaction in both men and women.*
Ashwagandha also helps modulate thyroid function.* Since the thyroid controls energy and metabolism this is a key player in optimal whole-body health and happiness.
Our Ashwagandha Quality Standards
Tinctures are known for their potency and absorbability.
The alcohol extracts out the potent phytonutrients and chemicals inside the root and deliver them straight into your bloodstream. This can be better than powders or capsules which have to go through the digestive system first. Tinctures can be especially useful for those with gut health issues. 
Recommended Dosage: How to take Ashwagandha
The recommended dosage is a dropperful (about 30 drops) twice per day.
The taste of ashwagandha is described as root-like and astringent, and perhaps a bit bitter with a sweeter aftertaste.
While some people immediately love the taste of ashwagandha, it can also take some getting used to! If you are still adjusting to the taste, consider chasing it with a floral tea or fresh juice.
[WATCH] The Benefits & Uses
Ashwagandha
How does Ashwagandha help with stress?
Ashwagandha can help naturally balance cortisol levels, helping you fight back against stress and anxiety.*
Cortisol is known as "the stress hormone".
When you are under prolonged stress, your body creates more cortisol. Too much stress can be overwhelming with feelings of fear and anxiety.
Soon you are feeling exhausted, stuck in a long cycle of fight-or-flight. Your body thinks you are fighting a battle every day, leaving you fatigued and sleepless.
Ashwagandha can help turn things around. As an adaptogen it helps your body upregulate it's ability to handle stress.* And then cortisol comes down. 
Managing your cortisol levels this way can lead to immediate and positive physical and mental outcomes - including better sleep, less tension in the body, a more uplifted and clam mental state, and even more balanced blood sugar. Since Ashwagandha holistically works to bring cortisol into harmony, you can begin seeing a massive impact right away.*
This is why Ashwagandha is SO powerful.
Studies have shown a link between Ashwagandha and decreased stress and anxious feelings.* If you show signs of anxiety including a clenched jaw, tense shoulders, poor sleep, irritation and low energy, Ashwagandha may be the secret ingredient to your new and improved health routine.*
How does Ashwagandha help you sleep ?
Ashwagandha naturally supports restorative sleep.* If you struggle with sleep, consider giving this a try!
The same properties that reduce stress and anxiety make it easier to get restful sleep. After all, it is difficult to relax and drift off when your mind and body are on high-alert, stuck in a cycle of anxiety and irritation.
Some research looked at the mechanism by which Ashwagandha brings its sleep-inducing effects.* This appears to be through the signaling of the GABA-A receptor. GABA is a neurotransmitter that helps not only with sleep but with feeling relaxed.
Quality sleep is essential to our optimal function as human beings. Science has shown that sleep deprivation has been associated with suboptimal immune system function, creating hormone imbalance, weight gain, declined brain function and repair, and much more.
This means that a lack of sleep may cause memory issues, inability to learn new tasks quickly, mood swings, unhealthy weight-related problems, and unbalanced hormones.
Ashwagandha is not a sedative. Only a small portion of people feel like it helps them to fall asleep right after they take it. Instead most will notice easier and more restful sleep after taking Ashwagandha consistently for about a month or so.*
How does Ashwagandha help you focus ?
Ashwagandha can help you focus and achieve mental clarity.*
Specifically research has shown that Ashwagandha can increase acetylcholine in the brain, a neurotransmitter linked to memory and concentration.*
Not only does Ashwagandha's herbal properties help you to feel less stressed and more in control, improved sleep quality also will lead to dramatically better mental focus.*
By helping you manage your stress, Ashwagandha helps bring your body and mind into harmony.*
[WATCH] Jeff, The Ashwagandha Farmer
Talks History and Uses
Ashwagandha for Women's Hormone Health
While Ashwagandha has a reputation as a male herb, women can benefit by using Ashwagandha to achieve a higher sex drive and experiencing more sexual satisfaction!*
A study of female sexual function found that consistent use of Ashwagandha increased scores on Female Sexual Function Index (FSFI) over eight weeks.* This included significant improvements in desire, arousal, lubrication, orgasm, satisfaction, and comfort.*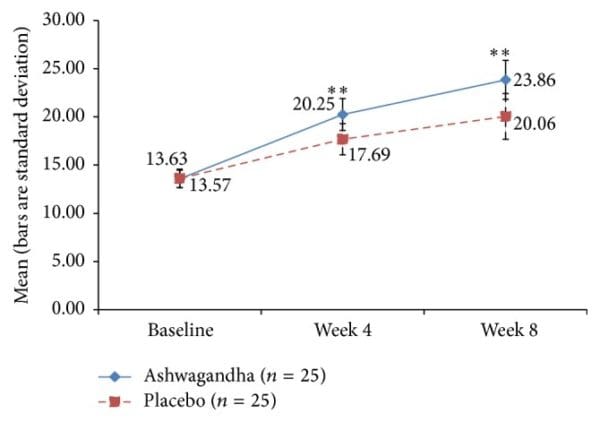 Ashwagandha is also showing promising effects in studies of modulating thyroid hormones in women, thus being potentially helpful for cases of hyper- and hypothyroidism.*
A recent placebo-controlled human trial found that Ashwagandha supplementation normalized TSH, T3, and T4 in people with subclinical hypothyroidism.*
Kimberly Bushem


Okay, the more stuff I get from here the better I'm feeling. I was super sick, and I decided to start doing research to find natural remedies to help. I love love love their Shilajit powder. I've tried several companies, but none compare. They offered me this for a discount with my order, so I thought I'd give it a try. All I can say is it's amazing. It took a week to kick in, but I'm so excited because this has really improved my health. My husband even noticed, and said to keep ordering it. Their customer service is awesome too!!! Shipping awesome no complaints about this company.
Winfred Black


The product helps boost my energy, a perfect way to start my morning.
Alecia Tomlinson

Life changing factor… Get yours!
Ashwagandha for Men's Hormone Health
Multiple studies show Ashwagandha usage can lead to an increase in testosterone and better sperm quality.*
As mentioned above, Ashwagandha helps balance cortisol production in the body.* Cortisol is tied into other hormone production.
When cortisol levels are too high, it inhibits the production of "good" hormones like progesterone, testosterone, and DHEA. When Cortisol levels are successfully lowered (to a healthy, optimal amount), all sexual hormones can improve.
What about guys that are fertile? One study found a 15% increase in testosterone in young, healthy men.* This increase was not observed in the placebo group.
Joel 


This tincture, as opposed to other forms of Ashwagandha I've tried from other companies, noticeably reduces my stress, helps me sleep and has me waking up at full attention.
James Fox

Excellent product. One of the most potent and beneficial Ashwagandha products I have taken.
Craig Privett


I have been taking Ashwagandha for almost a year now and I notice when I am off of it.
Keeps me in chill mode even when things are stressful. Things are more manageable.
Modern Life Leads to Chronic Stress and Constantly Elevated Cortisol Levels
STRESS / IRRITATION / ANXIETY / ANGER
The stress chemical is an enemy to your health and happiness.
Today's fast-paced culture has created an influx of stress and anxiety flooding your body with increased cortisol production. You are agitated, your relationships are suffering AND you can't sleep.
As an adaptogen, Ashwagandha is widely regarded and well-known for helping to radically change your relationship to stress.*
Comments along the lines of "Stressful events just don't bother me like they used to" or "It feels like stress rolls off me like water off a duck's back" are common with Ashwagandha.*
Prospective, Randomized Double-Blind Placebo-Controlled Clinical Study of the use of Ashwagandha for Stress
https://www.ncbi.nlm.nih.gov/pmc/articles/PMC3573577/

This study was conducted on adult participants with a history of chronic stress who agreed to be studied and undergo clinical examinations and laboratory tests. These tests included measuring the participant's cortisol levels multiple times throughout the 60-day trial.
RESULTS:
The adult participants given an Ashwagandha supplement daily exhibited a significant reduction of cortisol levels.* In comparison to the placebo control group, the findings clearly displayed that supplementation of Ashwagandha can safely and effectively increase a person's resistance to stress and therefore improve the overall quality of life.*
How is Lost Empire Ashwagandha Unique?
At Lost Empire Herbs, we strive to create the highest-quality and best-reviewed herbal supplements on the market.
This isn't your average Ashwagandha....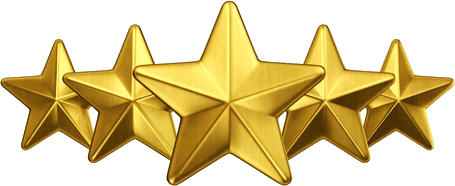 "Excellent product thats helps me relax. I much prefer the tincture form versus the capsule that I was takings. Thanks Lost Empire Herbs for an excellent product."
- David H.
Making a High-Quality Spagyric Tincture:
Producing a product like Lost Empire Herbs Ashwagandha takes a lot of time and care.
The entire process takes roughly a year. Jeff, the main producer behind this ashwagandha farm, does much of the work to make this happen and his commitment can be seen in the effects of Lost Empire Ashwagandha.
Each stage of the journey is done with precision and awareness. Watch our ENTIRE process from seed-to-bottle...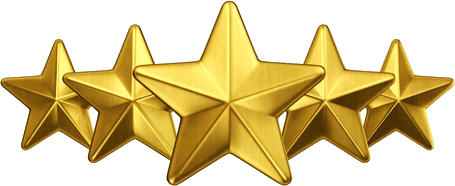 - Joel
Farming and Preparing Lost Empire's Ashwagandha Tincture:
How Our Ashwagandha is Farmed
Planting beginning in February and March, Jeff and company seed the ashwagandha in their greenhouse as ashwagandha has somewhat slow germination. While in the greenhouse they water, tend, and apply compost tea (compost, worm castings, kelp, and humic acid, horsetail, and nettle) to ensure healthy starts. 
In April, the farmers apply Biodynamic Preparation 500 to the fields. This awakens the earth and brings life and balance to the soil. In May, they prepare the earth by mowing and preparing the earth for transplanting the ashwagandha. From May 15th to June 15th they carefully transplant the ashwagandha into the fields. After the ashwagandha is successfully transplanted, they apply Biodynamic Preparation 501 towards the end of June. This preparation of ground quartz crystal helps the sunlight turn into matter and hardens the leaf.
In July, they continue to apply compost tea. This helps the plants have sizable growth... growing almost a foot each week! Farmers then tend and weed the ashwagandha during the month of August, preparing for the harvest. Harvest happens in the fall. From the full moon of September to about the end of October they harvest and wash the roots.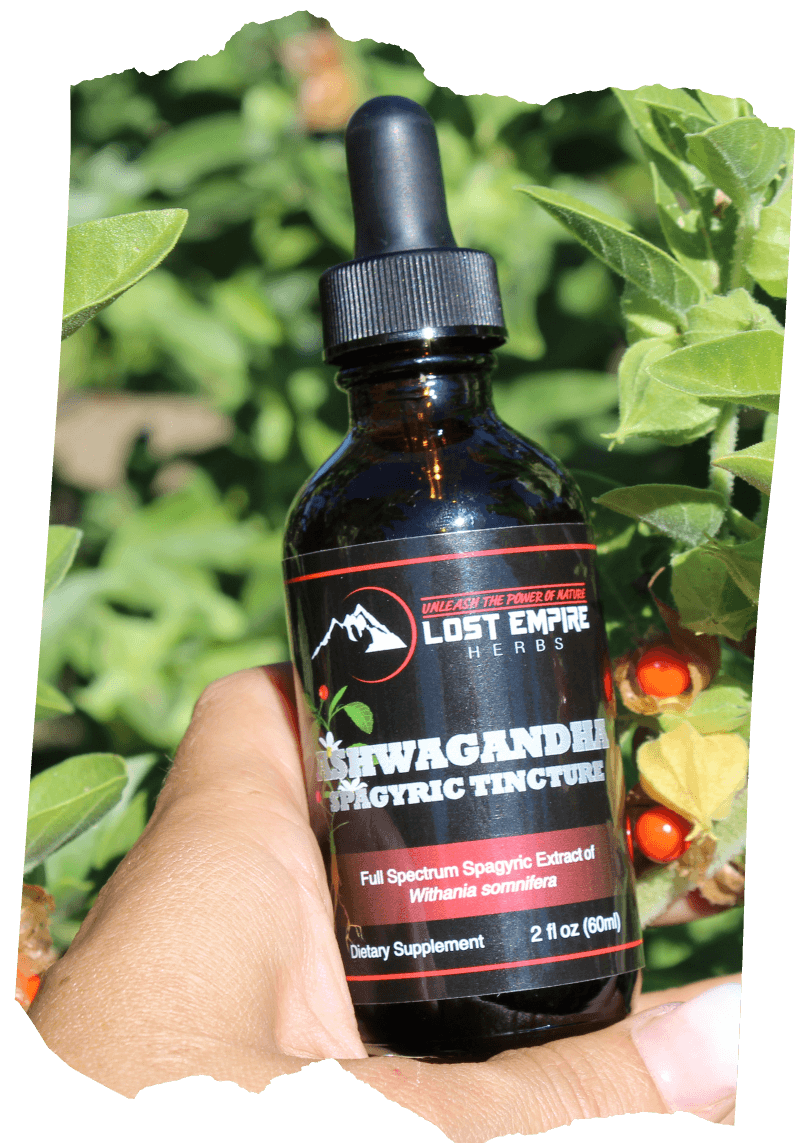 How the Tincture is Crafted
After the harvest, Jeff and the farmers will prepare the roots in order to cut them and soak them in a solution of organic cane alcohol and distilled water.
After macerating for three months or more they drain the solution and press the herb material. Being a dense root, ashwagandha requires at least three months to get the deep reddish quality that they are looking for in the initial extraction.
They then do a finishing extraction to get as much out of the plant as possible into a solution, which takes about 10-14 hours per run. After the extraction is complete, they rotary-evaporate the solution to make it more concentrated.
After this, they pack out a crucible (clay vessel) and burn the ashwagandha root for 12 hours. They then grind the ashes and burn it again.
Water is added to the ash and then poured off the solution into a tray from which the water can be evaporated to crystalize. The earth salts (potassium, sodium and some metals like iron) are left over from the ashwagandha root. They add these salts back into the tincture. These salts are aspects of the plant that do not dissolve out into the menstruum during the maceration process.
Adding the salts back in brings the tincture to a more complete and robust representation of the plant roots that got pulled out of the dirt.
This whole process produces a much higher quality tincture than ashwagandha products frequently found on the market. 
Meet Your Farmer: About Jeff
Jeff grew up in rural South Jersey. In his youth, he would work summer jobs on farms. His father had a large garden in the backyard and it provided most of his family's food growing up. Moving to California in 2000 he would begin managing a biodynamic farm, continuing his love of responsibly cultivating the land.
Soon thereafter he elected to move to Oregon and in 2009 returned to agriculture after working in the tech industry for a brief time. He was inspired to grow medicinal herbs for his community after visiting a local herb shop and discovering that the plantain leaf they carried was coming from Poland...realizing that by learning conscious cultivating techniques, he could grow herbal medicinals here in the USA.
By growing herbal plants in the United States, he helps to keep our quality standards of the highest value and prevents unnecessary importation. He has been growing ashwagandha for over a decade.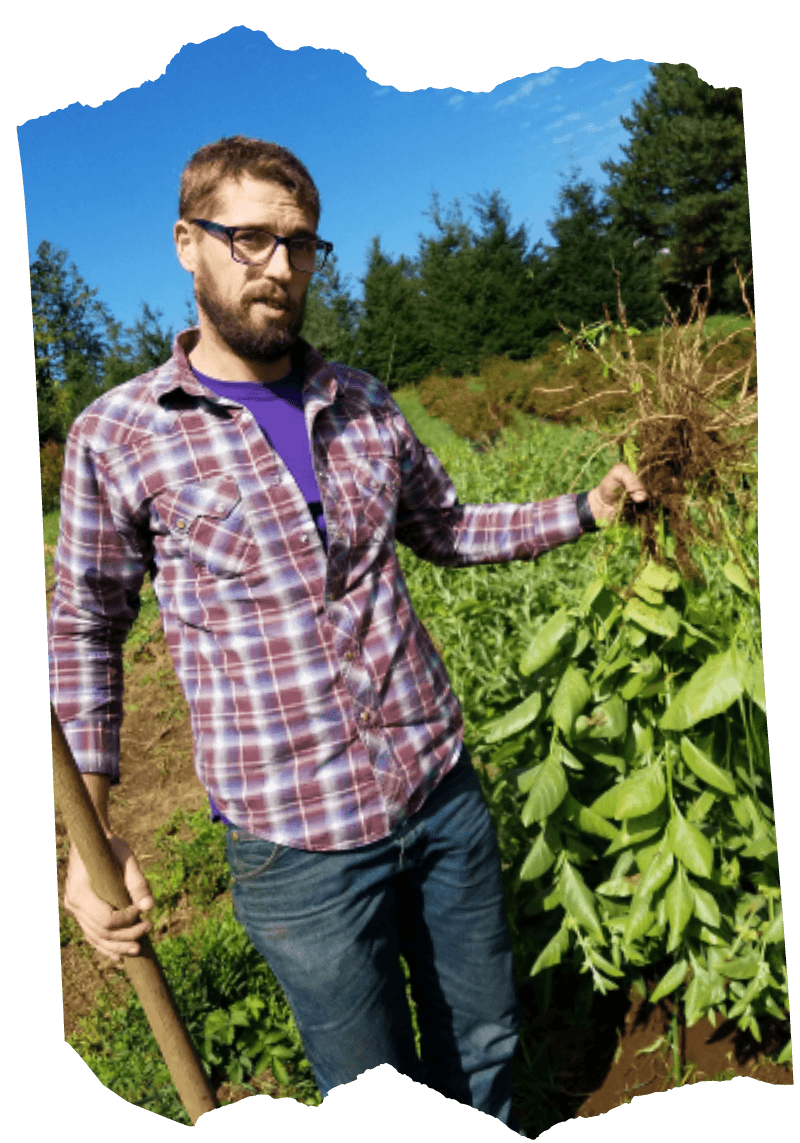 Like all our products, the Lost Empire Herbs Ashwagandha tincture is guaranteed for purity and safety.
You can find all of our lab reports in the Lab Results section below.
Identity Certificate of Analysis

Heavy Metals Certificate of Analysis

Microbiological Certificate of Analysis

Withanolides Certificate of Analysis

We've also tested our ashwagandha for withanolide content. This is just one grouping of the active ingredient inside ashwagandha, though of course, there are more. Each dose of 1.5mL contains approximately 239 μg total withanolides. This is a smaller amount than will be found in many powdered extracts, but with the spagyric tincture we find less is needed. 

See the lab test for the individual withanolide content, which includes different withanolides, withaferin, withanone and more. (Please note: this is likely to vary from one year's harvest to the next.)
Ashwagandha Micro Analysis
Ashwagandha-Micro-Analysis
Ashwagandha Cert of Analysis
Free Shipping for Over $100 Purchase Across All North American Orders 
Hassle-Free 1 Year Return Window
Also Get Free US Shipping
365 Day Money Back Guarantee
We offer a hassle-free refund policy at Lost Empire Herbs. Not satisfied with the results of your purchase contact us at [email protected] and one of our customer service agents will gladly issue a refund or an exchange at your request. You do NOT have to send anything back.
Side Effects and Contraindications:
Please communicate with your physician prior to all supplementation, particularly if you currently take medications. An Ashwagandha tincture is not recommended to take in combination with sedatives, anti-anxiety drugs, or immunosuppressants. Please talk to your doctor before using if you take any of these or thyroid medication.
Ashwagandha is a very safe root with next to no side effects for the vast majority of individuals.
When side effects have been observed, it is often in individuals sensitive to nightshades. Those with nightshade sensitivity may experience dizziness and headache and might want to avoid Ashwagandha.
A tincture is significantly less likely to cause side effects that have been reported in consuming the raw root - including stomach upset, diarrhea, and issues with ulcers.
Pregnant women should NOT consume ashwagandha. It has been reported to be linked to abortion and should thus should be avoided by expecting mothers.

* These statements have not been evaluated by the FDA. This product is not intended to diagnose, treat, cure or prevent any disease.